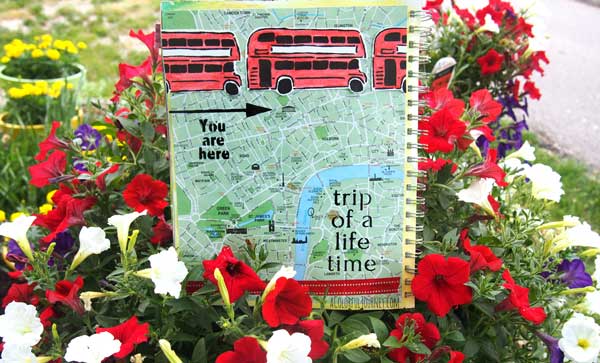 Stencils are versatile.  Why? Because you can use them how you like.  Use the whole thing at once or use bits and pieces of it. That flexibility is what keeps me using stencils over and over and over.  I'm sharing the fun by giving away one of my new stencils too!  Be sure to keep reading to see  how you can win!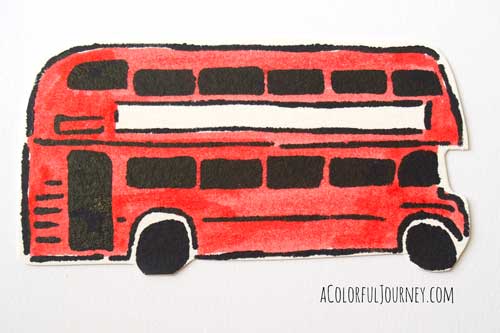 In the video, I share how I used parts of stencils to put this art journal page together by creating my own embellishments and using only some of the words. No matter how many double decker buses I need, that stencil can make it happen.
Watch Using Parts of a Stencil to Get Just What You Want on YouTube
I'm giving one Coming and Going stencil away to a randomly selected winner!  Want a chance to win?  Leave a comment to be entered.  Want more chances to win?  How about 5 more chances?  For each of these that you do, you'll get another entry!  Each time you do one of these, come back and leave a comment tell me you did it and you've got more chances to win.Giveaway closes on Wednesday, June 3rd.  Be sure to stop back on the 4th to see if you've won!  And yes, this is open to all countries! Giveaway is now closed.  You can find the winners here.
Pin any images or video from this post.
Share this post on Facebook
Tweet it.
Share on Google+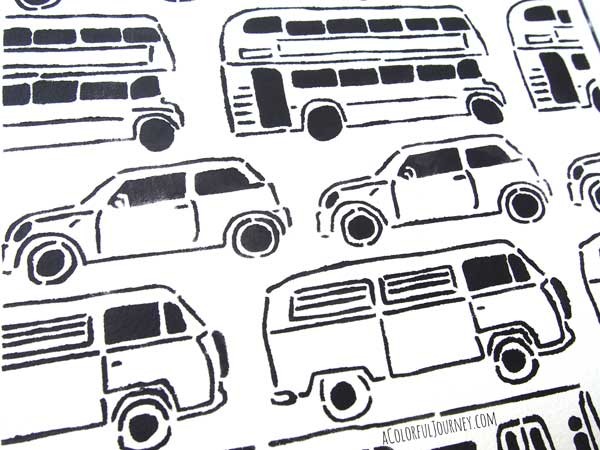 Supplies Used: