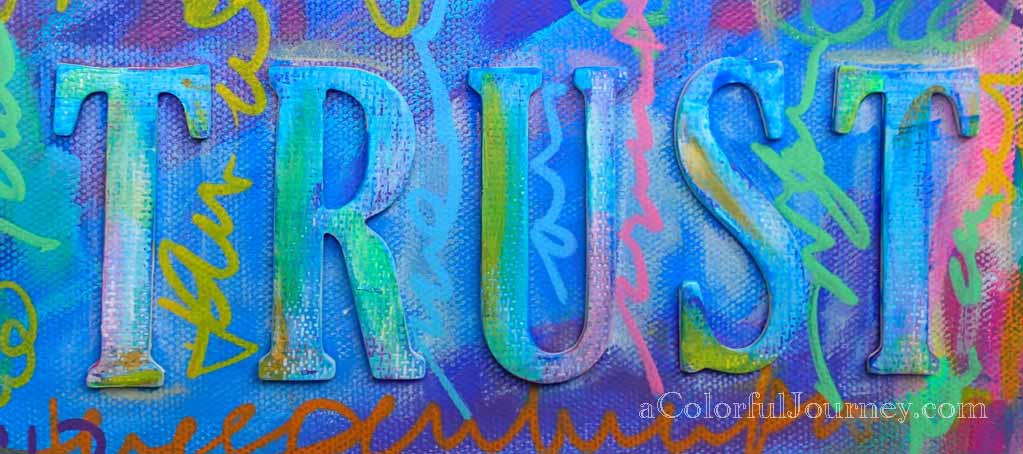 Week 8 of The Declaration of You's BlogLovin' Tour is all about trust – a word I have been exploring this year.  I chose this week for my post because trust is a powerful word for me. You can learn more about all 8 weeks of the BlogLovin' tour here.

When I trust my muse I am more creative.  When I don't trust, it is not pretty.  That is when the fear takes control.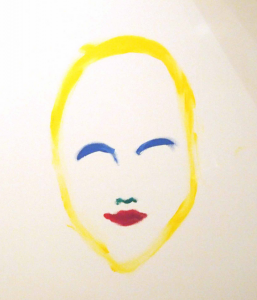 I was attempting faces and I was so caught up in worrying that I was afraid to start.  Didn't trust that it would be okay.  I had to prove to my muse that I trusted her.  I proved my trust by just starting.
And I kept trusting, even when I drew this kindergarten style face.  That trust let it become the canvas below.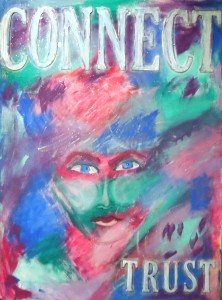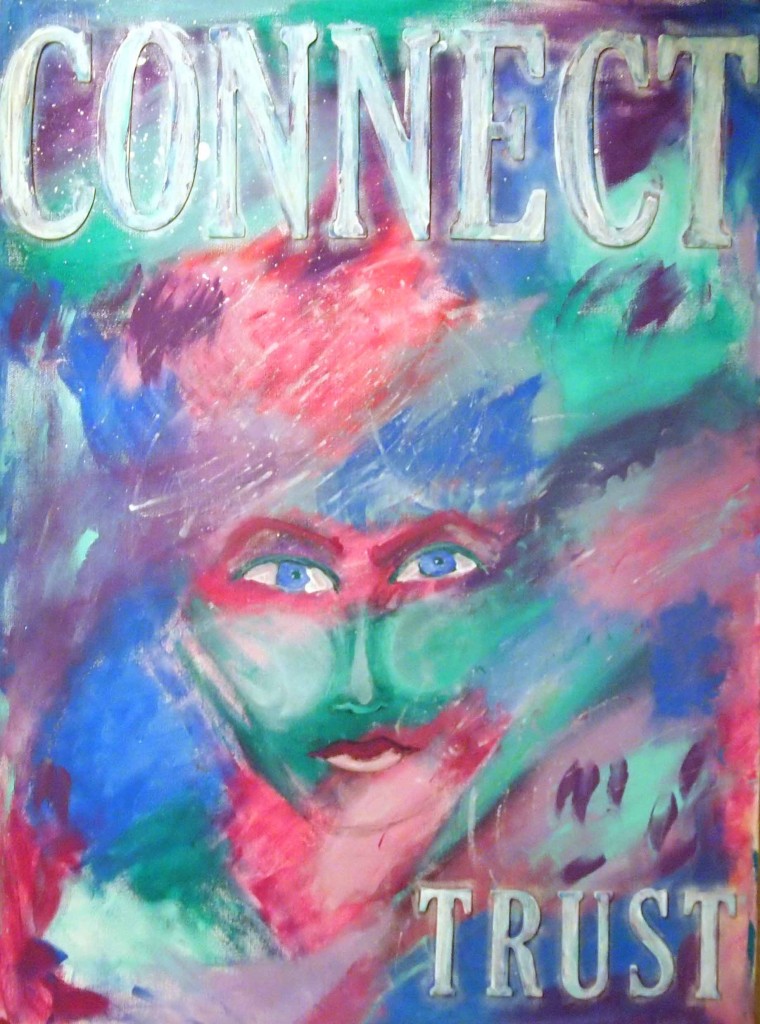 You can see all the steps in this canvas in the post Burying and Excavating a Face.
Here's where the canvas was when I stopped.  The fear took control.   I didn't trust my muse so I became worried.  What if I made a mistake?  What if I ruined it? What if I used the wrong color?
I apparently thought I would change the course of history if I messed it up.  What pressure. It's no surprise this canvas sat for over a year due to this fear.
But I pulled that canvas out again once I learned a way for me to trust.  Just one little word.  Oops. You can read all about how I use Oops to trust the process in these posts:
Here's where this canvas is at now.  What a difference trust makes.  Now this canvas feels like me, has the layers I love, and plenty of illegible journaling  all thanks to trusting my muse.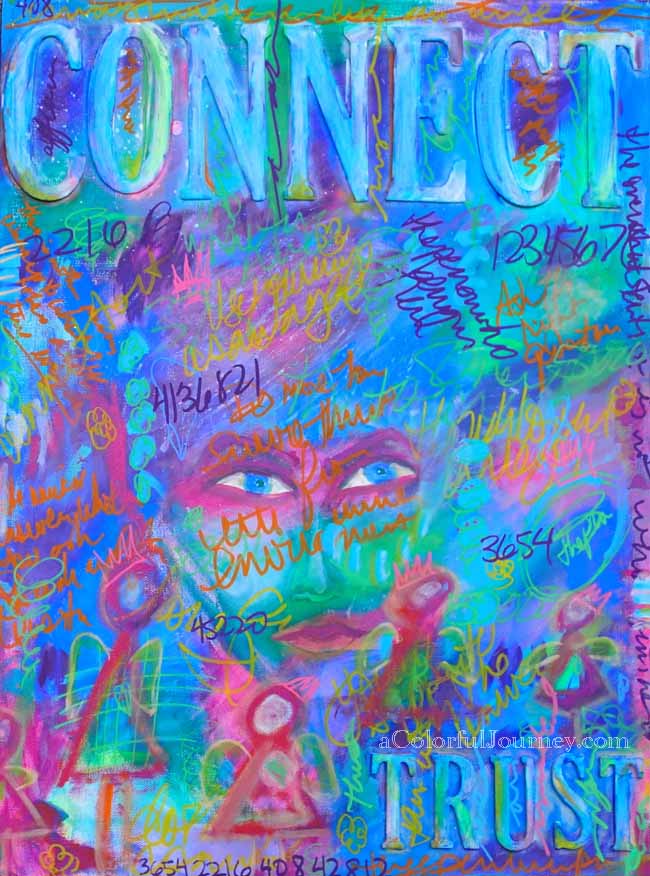 The Declaration of You!: How to Find It, Own It and Shout It From the Rooftops

is available now! It  gives readers all the permission they've craved to step passionately into their lives, discover how they and their gifts are unique and uncover what they are meant to do!  Be sure to stop by and check out all the blog posts about this great book by Michelle Ward and Jessica Swift!  There are over 300 of them!