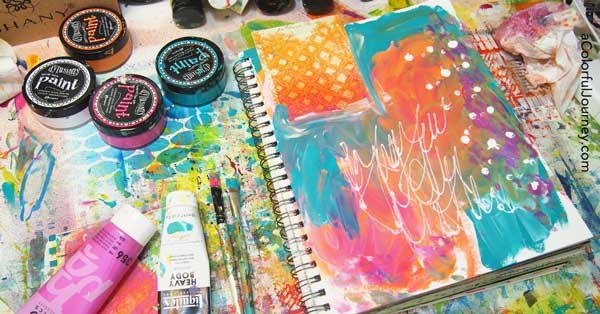 I had a great time talking with Heidi Easley for her free online event, Creating From Your Soul.  If you've just listened to the interview (and you can watch it here), here's a link to the free workshop I mentioned.  She asked each artist to share a tip or trick so I showed my way of starting an art journal page when I don't have any idea what I am going to do.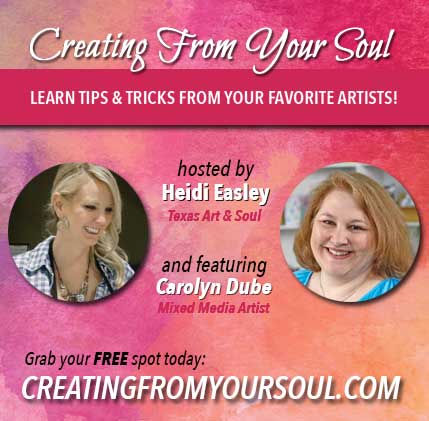 The most important step for me is getting started.  It's also the hardest for me.  This is the mess I made during the interview, a totally random mess which is one of my favorite ways to get started playing.   Painted with a brush, and my fingers, parts of a Gelli print®, and scribble writing.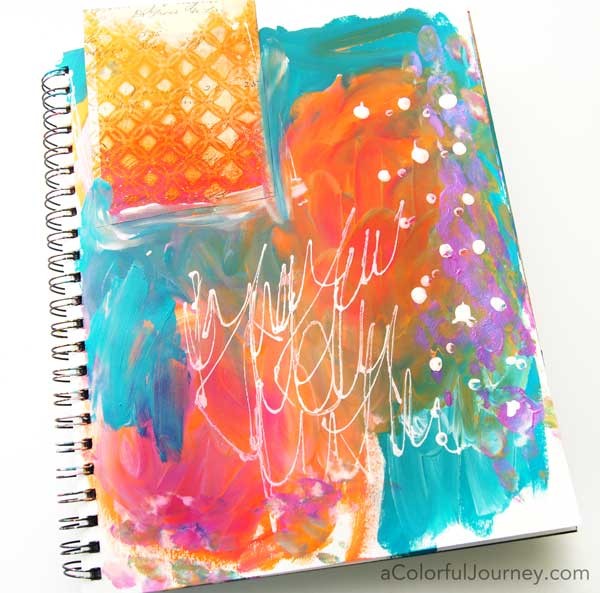 The hot air balloons are from ItKupiLLi's Museum Vol 1, available at Mischief Circus.  I love using digital images with Craft Attitude and a glue stick for quick image transfers.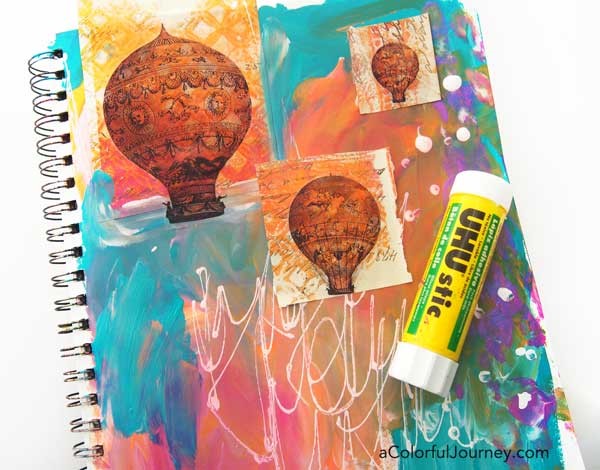 Even with the balloons on it…I still didn't connect fully with the colors.  My answer- a layer of gesso.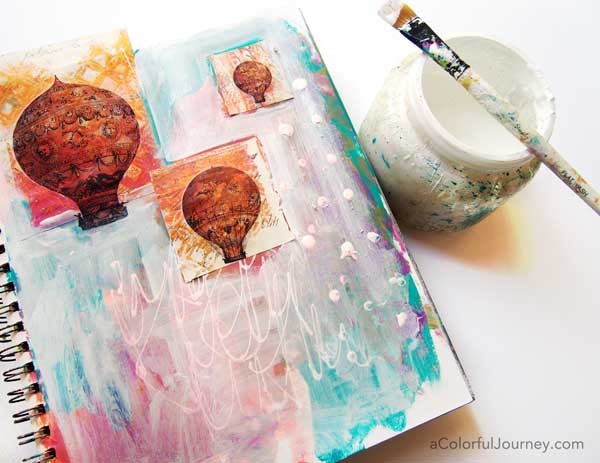 This was getting awfully close to white space so I had to add more color back in to the page.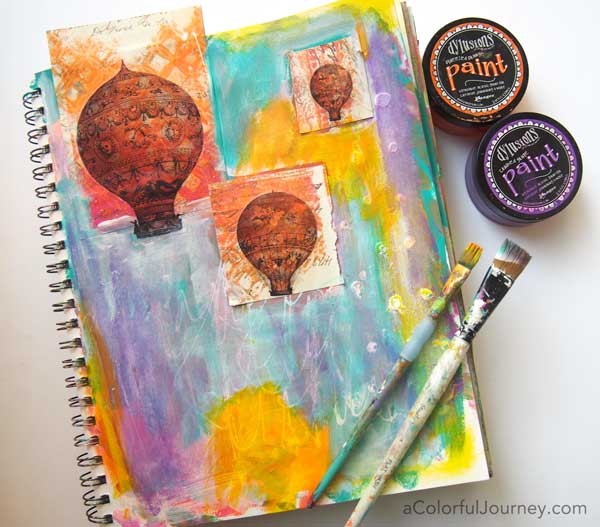 There was a brown like color on the page so I had to take care of that…brown isn't my happy color…but you probably knew that about me.   A bit of magenta on the balloons and now they make me happy.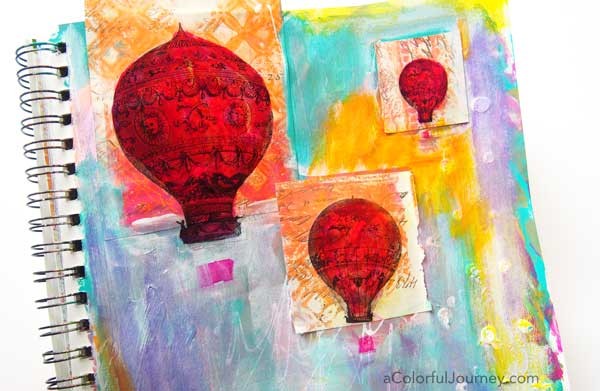 The last step for today… a bit of stenciling with a pattern designed by Michelle Ward.  It isn't finished but there is no rule that I have to finish it all at once or really on any time table.  When the muse sparks me, whenever that is, I'll add more to it then.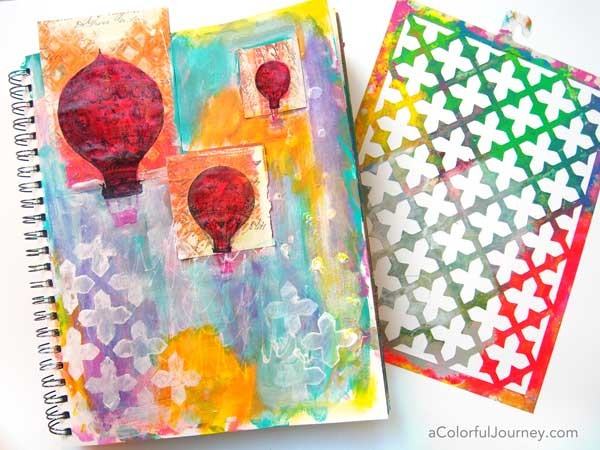 Want some more play?  Come and join me for a free workshop call Permission to Play where I share 3 of the ways I reclaimed my sense of play.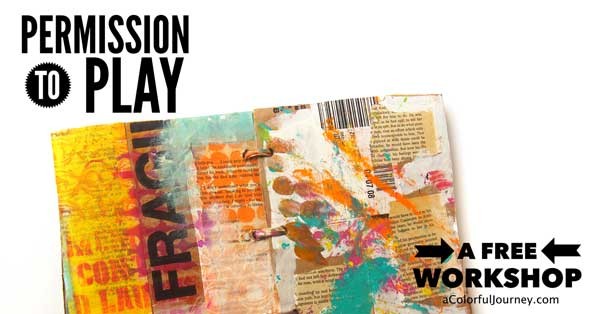 Here are the supplies I used. Some of these links are affiliate links which means I get a small percentage. It doesn't cost you anything extra and you are helping me keep this blog and my videos ad free! Thank you- I don't like ads any more than you do!