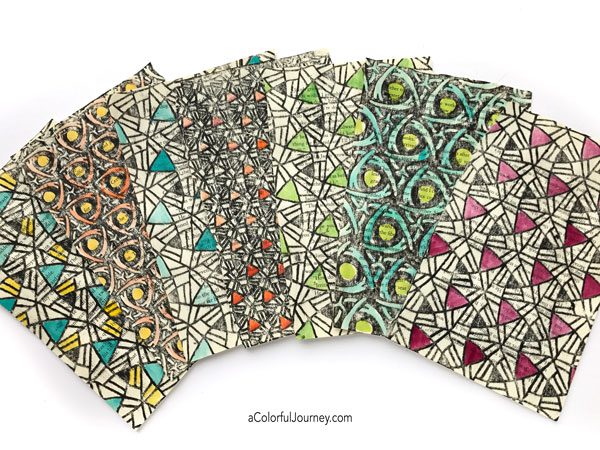 Why do I love crayon rubbings? Is it the historical significance that brass rubbings played in medieval times?  Is it the memory of first grade making leaf rubbings? A little bit of those but the biggest reason is crayon rubbings are immediate gratification.  No waiting for anything to dry.  The only prep work is taking the paper off a crayon so this is my kind of play!
New to watercolors?  In the video, I share how coloring them in with watercolors enable me to get lights and darks of the same color by just changing the amount of water I used as I color in the crayon rubbings made with  Triangular Pathways and Trio of Thorns.
Watch Making crayon rubbings with stencils and watercolors on YouTube.
All you need is a crayon, a stencil, and a piece of paper.  I chose book text for the added pattern of the words peeking out but you can use any paper you want!  I wondered if book text would be too thick of a paper to do this, and it worked wonderfully but I imagine each paper is a little different so if you have any problems you may want to experiment around with a variety of weights of papers.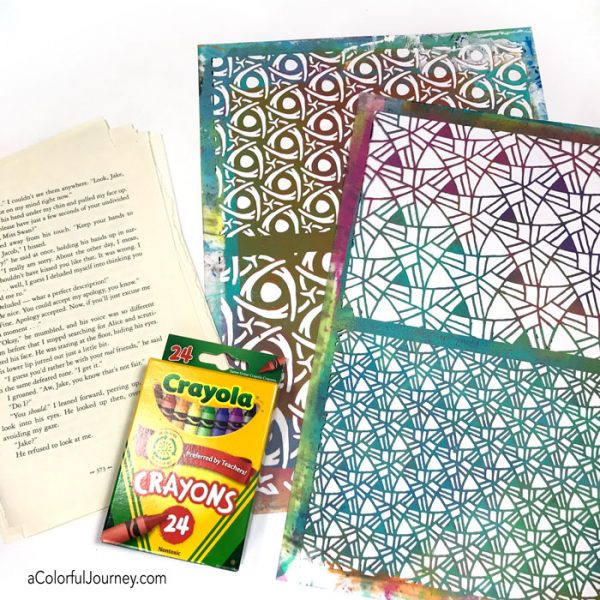 Those bargain boxes of Crayola crayons from back to school time are quite handy when it comes to making rubbings!  Here are the steps to making a crayon rubbing:
 take the wrapper off the crayon
put a piece of paper on top of the stencil
rub the crayon on top of the paper (you can tape it all down, but I prefer to just hold it with my hands)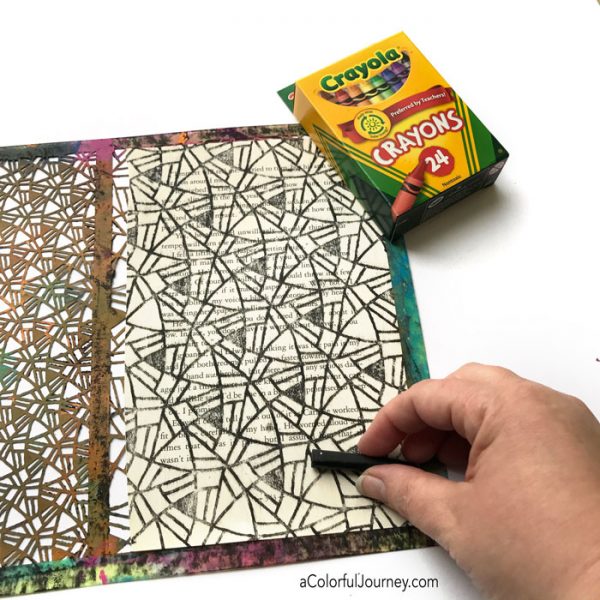 A big perk of using a crayon is there is zero waiting for the crayon to dry and it won't smear if you use something like watercolor on top of it.  The crayon acts a bit like a fence and keeps the watercolor in, so it looks like I painted carefully, but you know I am not that detail oriented!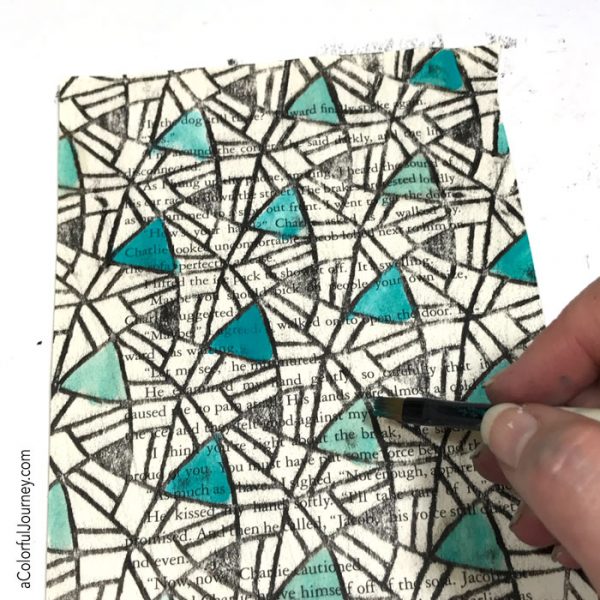 What if you don't have watercolors?  Try substituting with a spray ink.  In the video, I used a green Dylusions spray ink to get a similar look.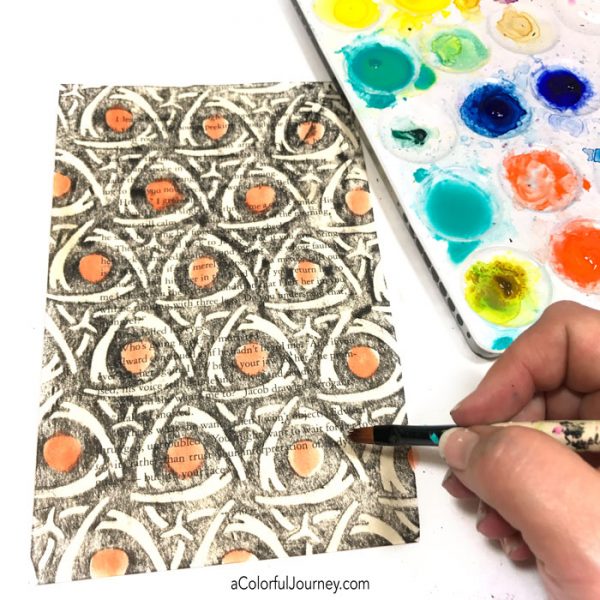 Use one color or multiple colors- the choice is yours and can give you a variety of looks.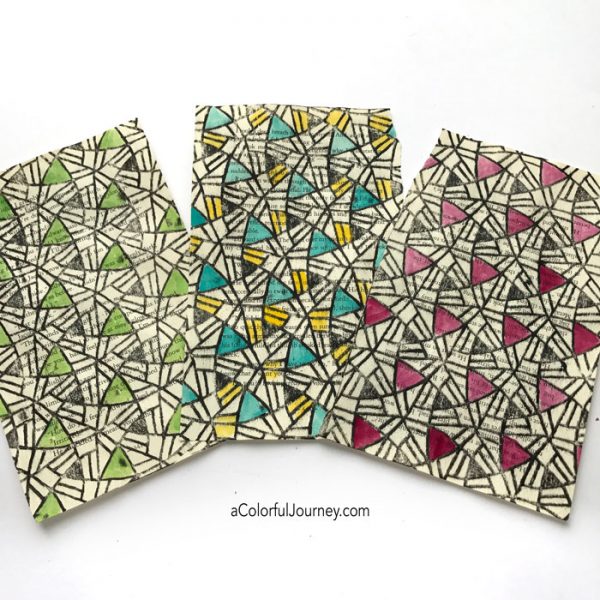 All the color variation is simply adding more water to the watercolor or less water.  The less water that was added, the stronger the color. The more water that was added, the softer the color.  Instant variation!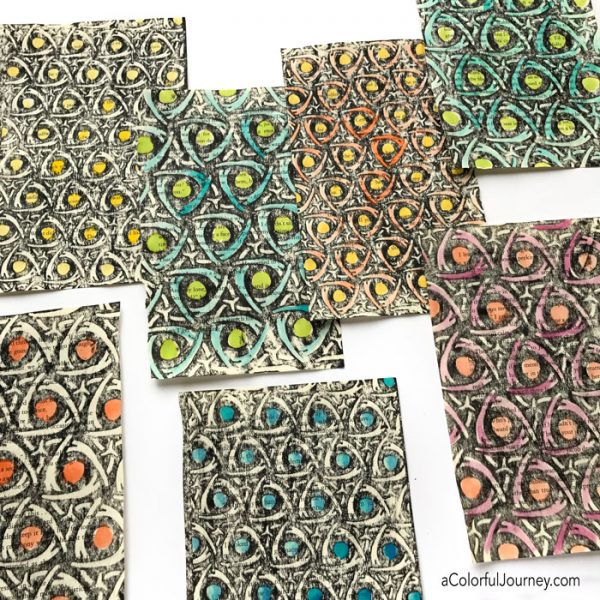 Here are the supplies I used. Some of these links are affiliate links which means I get a small percentage. It doesn't cost you anything extra and it helps keep the free tutorials coming!