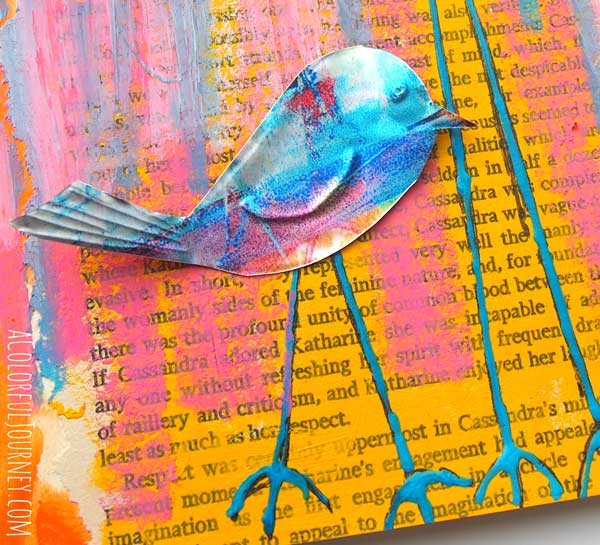 Craft Attitude solved a big problem for me.  My problem of getting rich color on metal that won't smear.  I don't have a lot of metal paints and that doesn't matter any more!
Keep reading because this is a blog hop so there's lots of inspiration and a giveaway too!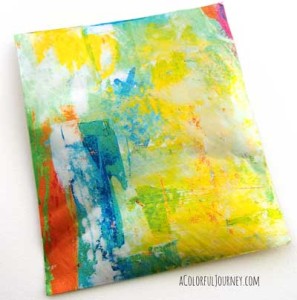 I printed out one of my free downloadable Sparks of Art-spiration on an inkjet printer onto the Craft Attitude. Then ran the metal through a Xyron to apply some adhesive and it stuck perfectly to the sheet of metal.
The Craft Attitude went perfectly.  The directions in the package were clear and easy to follow.  And yes, I did read them.  Well…most of them.
Not everything else went perfectly.  In fact there was a giant Oops.  About half way through the video you'll see what happened and how I fixed it.  Enjoy the laugh…I know I did when I realized what was wrong.
Watch Using Craft Attitude with Metal on YouTube.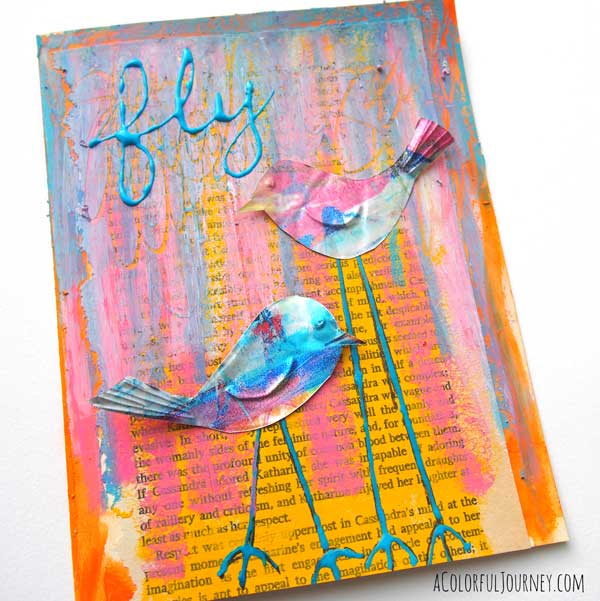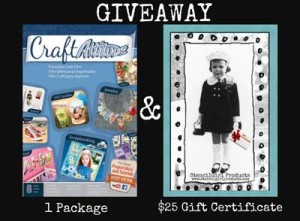 This card used the stencil, Tall Birds by Terri Stegmiller.
Want to win a package of Craft Attitude and a $25 StencilGirl gift certificate?   All you need to do is leave a comment to be entered.  Want more chances? Stop by the other fun blogs in this hop for inspiration and leave a comment there too!  But just one comment per blog please.  Giveaway closes Monday, January 26th, 2015 at 11:59 pm CST.
Leave a comment then go check out the other blogs!
Supplies Used