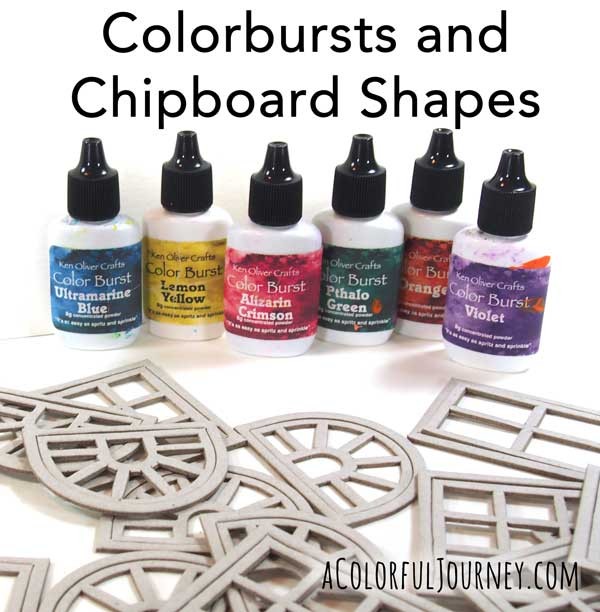 While cleaning out my studio, I found quite a few treasures that I have been saving. Please tell me I am not the only person who has accumulated too much stuff!  Well…I need to stop saving and use more of them and I will thanks to Ken Oliver.  He shared the perfect idea – to use chipboard shapes with Colorburts!  I love these windows from Maya Road, but I haven't used them…until today!
Watch Colorburst and chipboard tutorial on YouTube.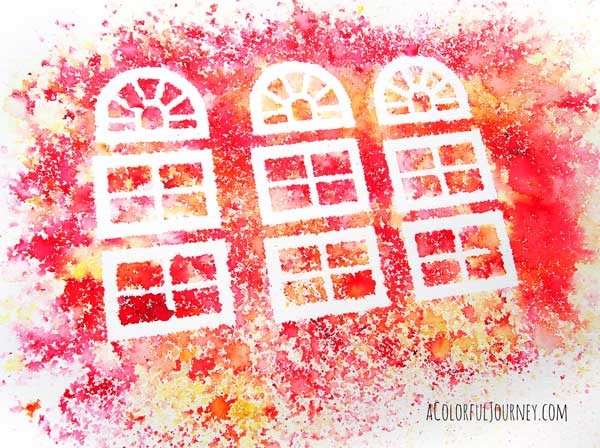 What will I do with these? They are definitely calling to me as buildings but I never know where it will end up.  Of course, I'll share whatever they become.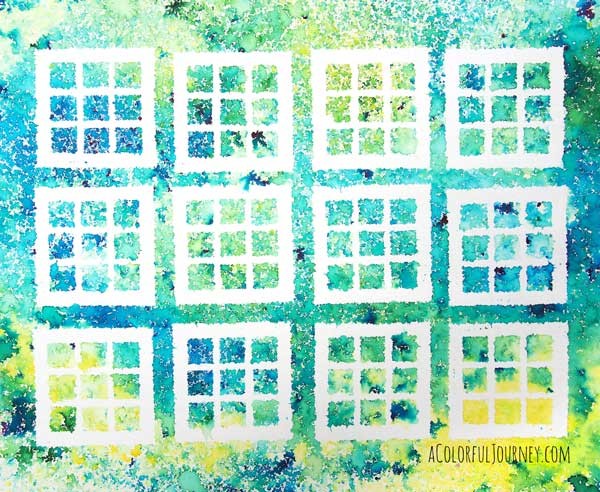 A close up of the speckling that happens when the water hits the powder. Magic!

I have had such fun playing around with these little bottles of powdered color that I created the next Spark of Art-spiration with it!  Already getting my newsletters? Then just keep an eye out for it on Sunday evening! Not signed up yet? No problem! Click here to start getting free downloadable Sparks in your inbox! 
Supplies Used:
Chipboard shapes (sorry -they are "vintage" -can't find anywhere these are available)