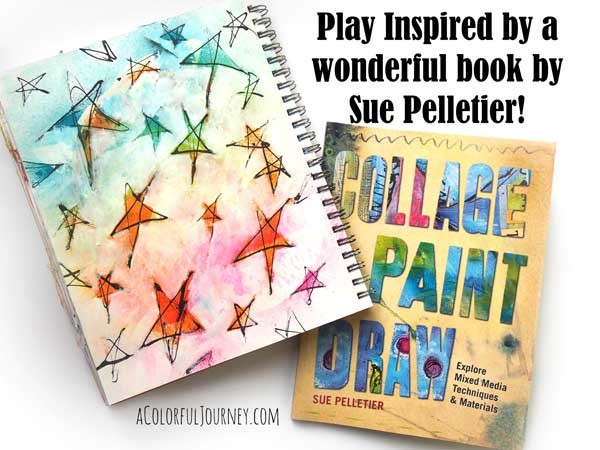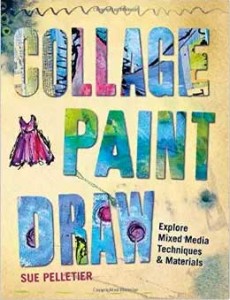 Sue Pelletier has created a fabulous book full of inspiring eye candy in a rainbow of happy colors!  Now, I might be biased…but not because she used one of my stencils (which is loaded with texture and text joy on p. 17) but because she is an encourager of creativity with a laugh out loud sense of fun!
It didn't take me long to figure you what I wanted to play with first from her book…I had to get loose with a pipette and India ink!
Watch Ink and pipette art journal page inspired by Sue Pelletier on YouTube.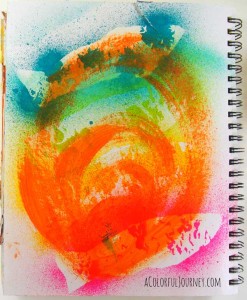 I started with a background of spray ink smears that I found in one of my journals.  It is might yucky all on its own…but it won't be for long!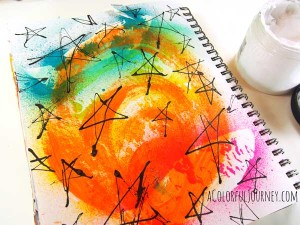 Drawing stars all over the page with India ink.  It was so much fun, I just couldn't stop!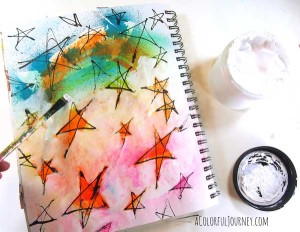 Adding white paint around the stars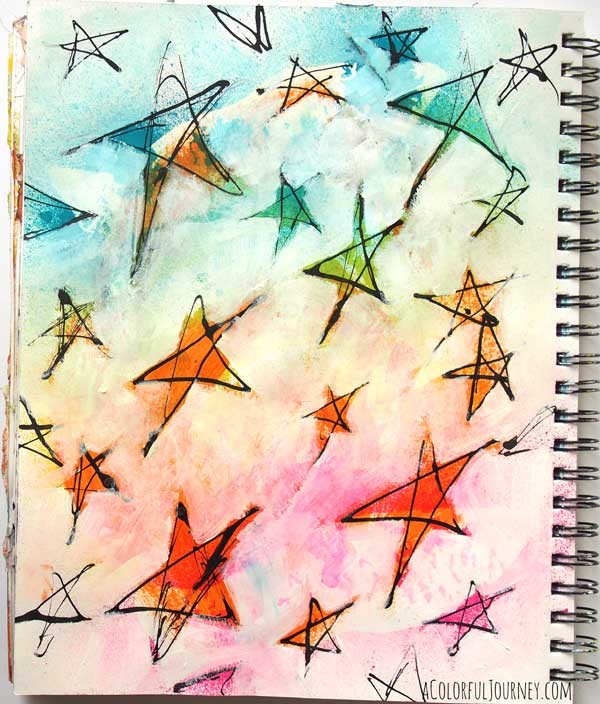 Supplies Used