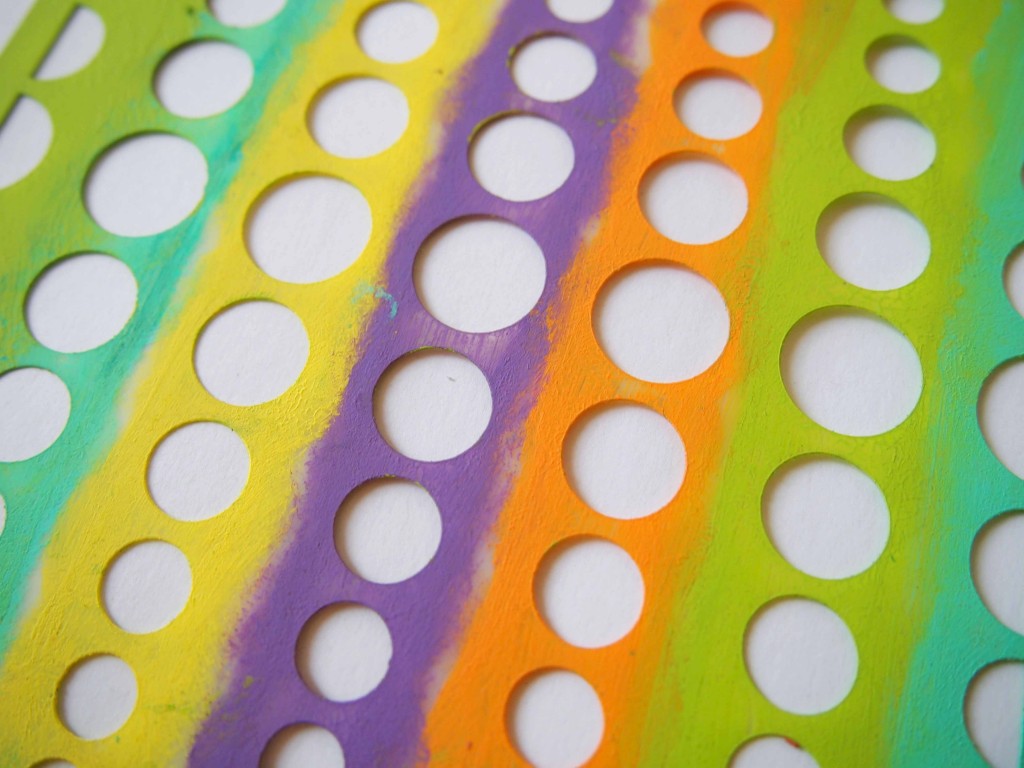 I love getting new toys in the mail- especially stencils and especially circles- they make my heart sing right now!  This one is by Julie Balzer.  I just wanted to play- no purpose, no pressure- just play. But playing can lead to problems- and I ended up with a huge problem thanks to this stencil.
Started with a background I made long ago.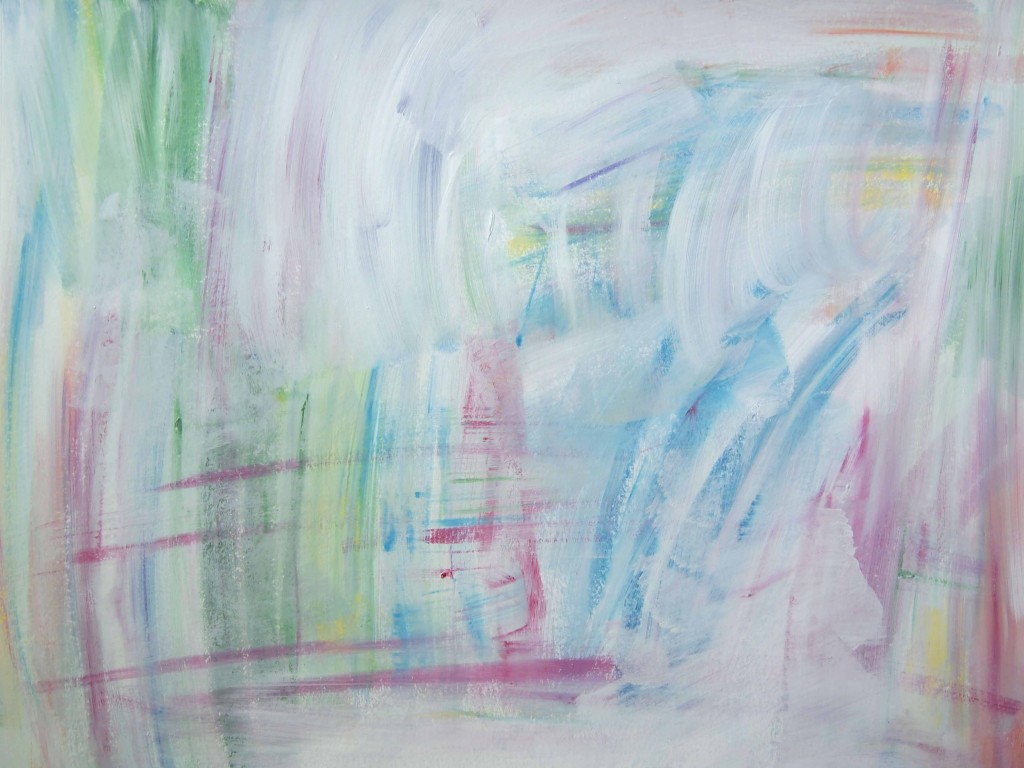 Next I stamped the coordinating circle stamp by Impression Obsession all over the page with blue ink.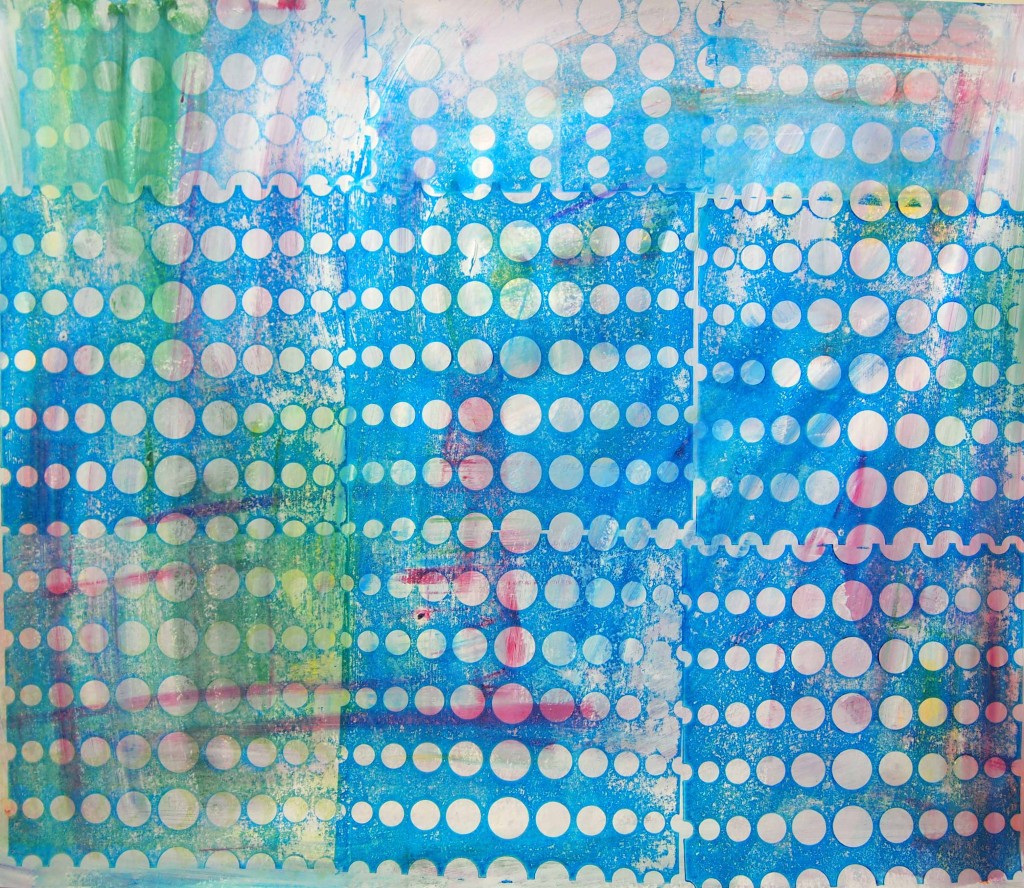 Grabbed some of my current favorite colors and started stenciling acrylic paint into the circles.  I was sloppy.  I was messy.  I was having fun, until…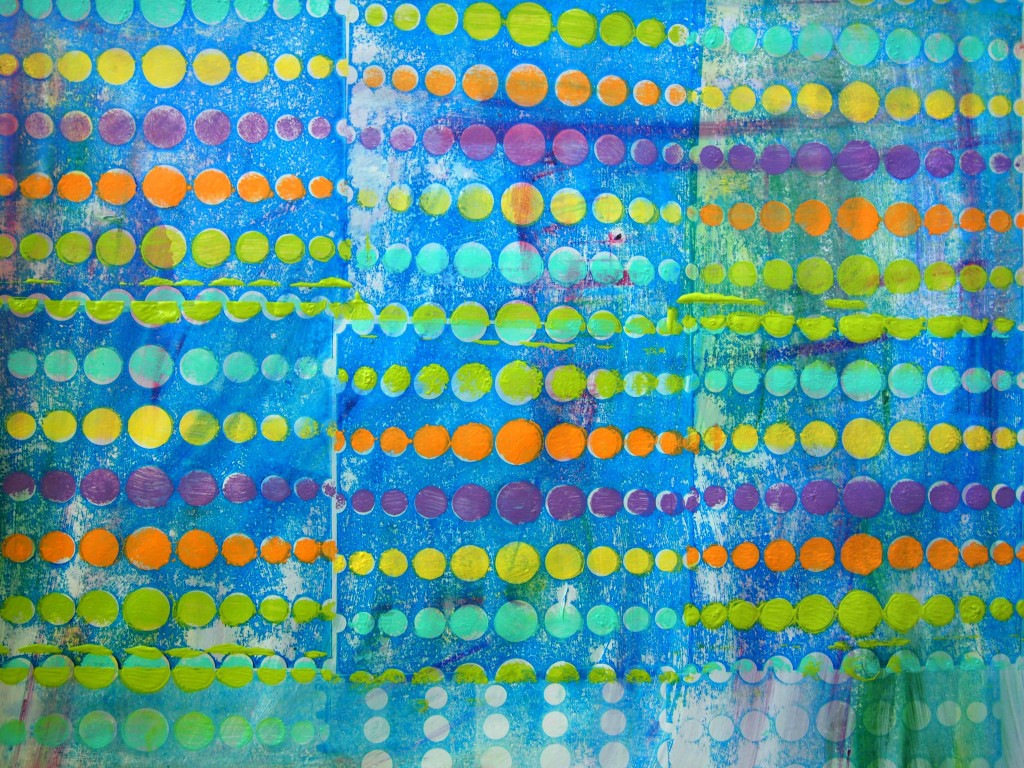 The problem you say?  I love how the stencil itself looks and I want to use the stencil in a journal page as an element.   But if I do that, then I don't have the stencil anymore to use as a stencil.  Oh, the struggle.  Oh, the rough road I travel.  Oh, feel my pain!