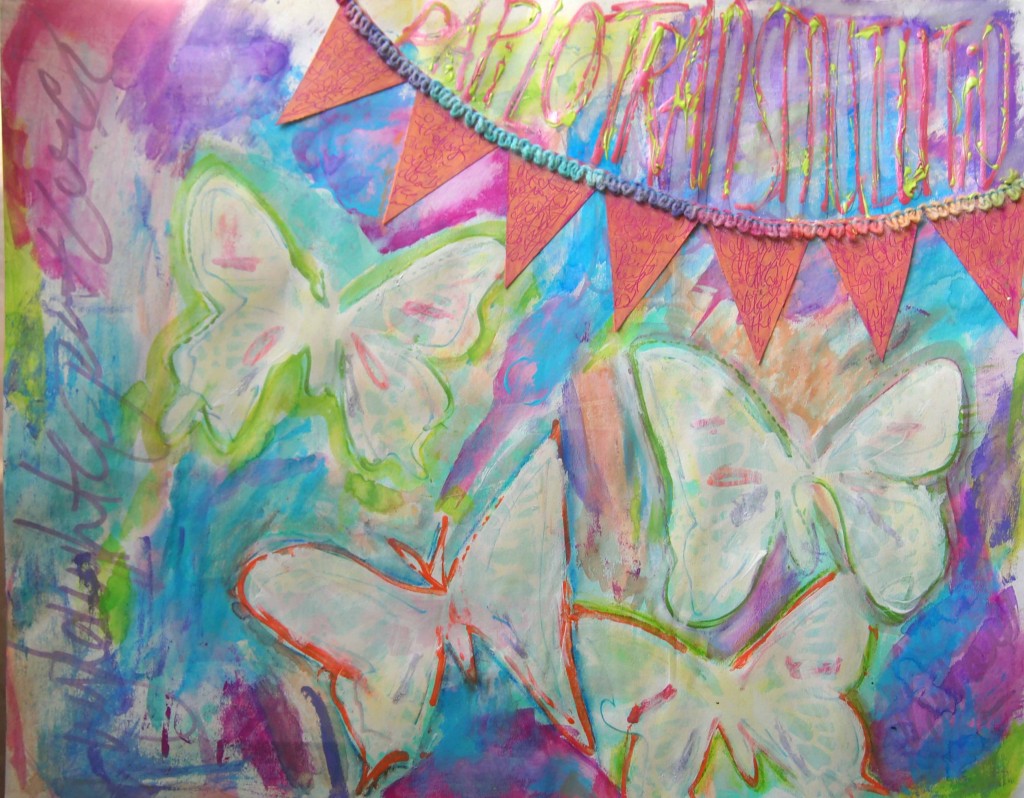 A butterfly has come out of its cocoon today!  I started with a scrap page from my jumbo art journal.  I had painted a bunch of butterfly die cuts and something else that left a random paint residue on my page.  This unimpressive "caterpillar" led me to the "butterfly".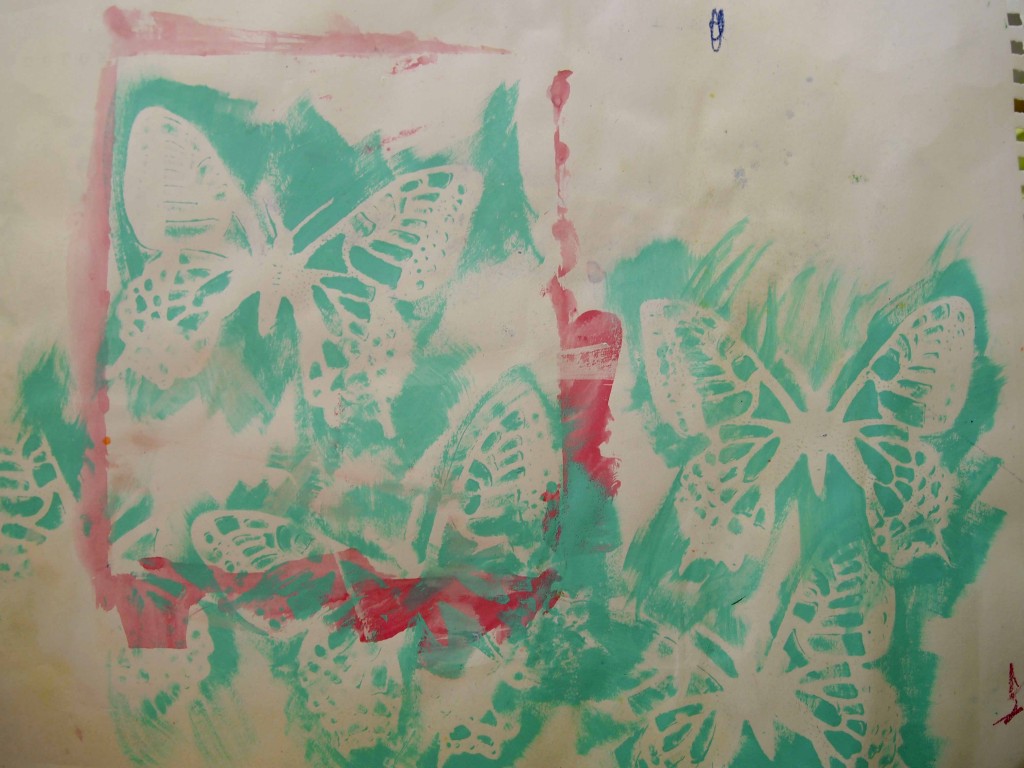 At this stage I was starting to feel it was "precious" so I forced myself to add more color, more elements, and more paints.  As I look at this all I feel is happy.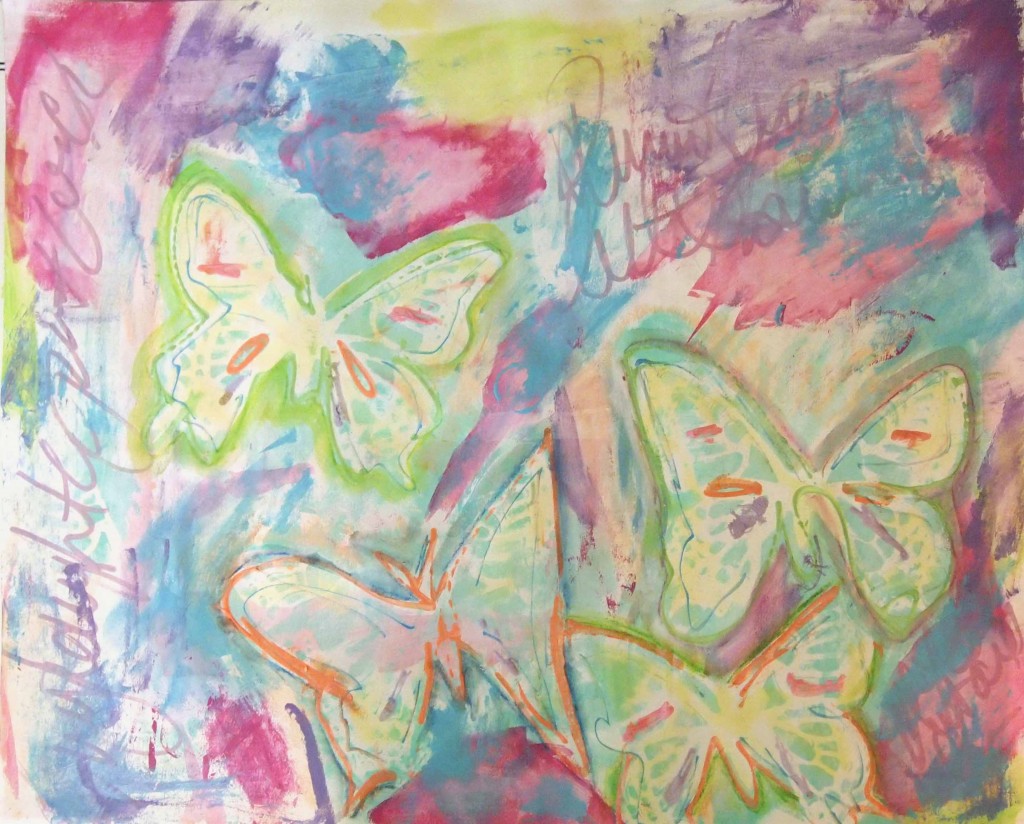 This close up shows how I released what was on my mind while I was creating.  Writing it, no matter how messy, is always beneficial.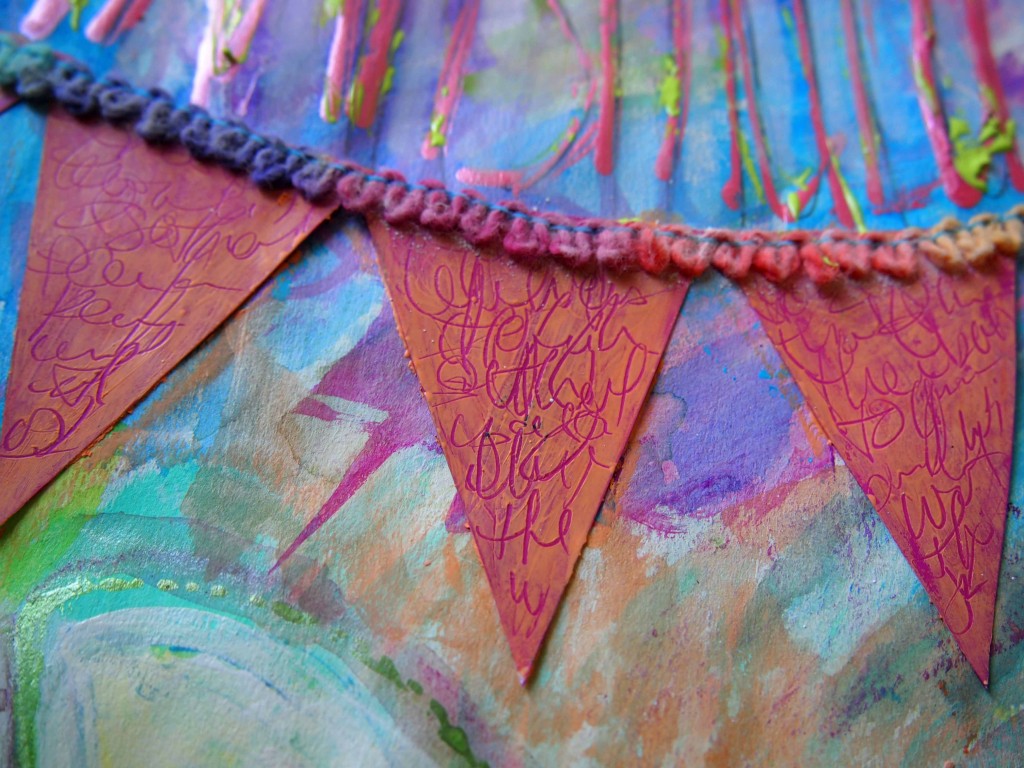 Here's the video showing this caterpillar turning into a butterfly.
Linking up with Creative Every Day and Inspire Me Monday and Instant Inspiration!