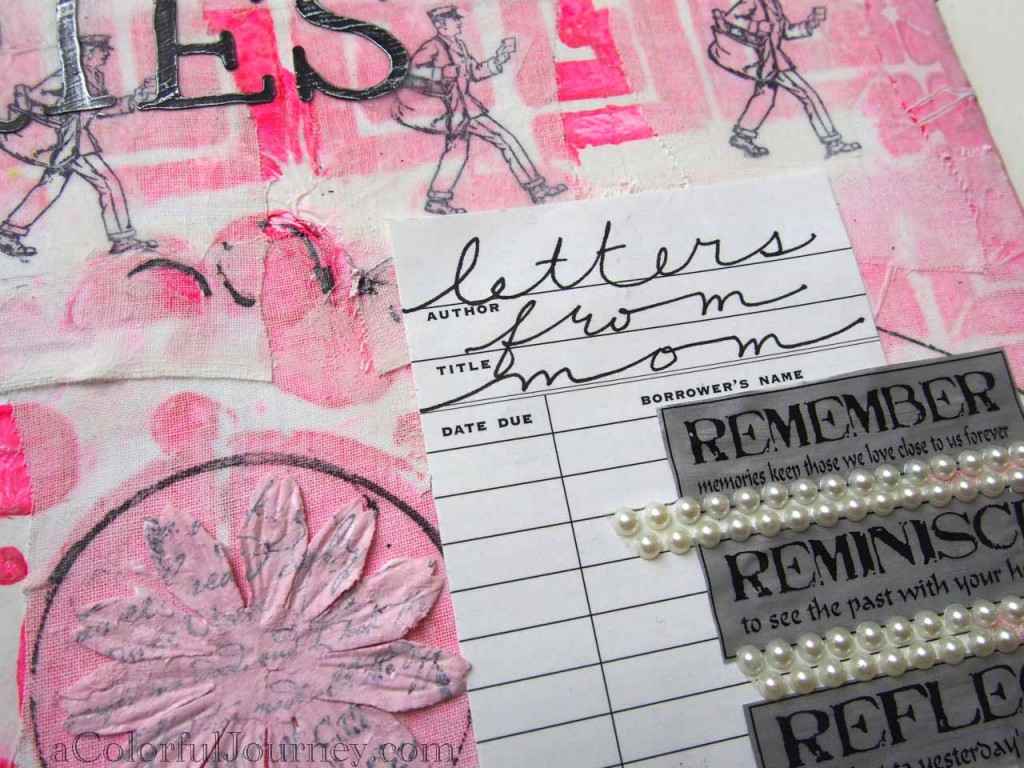 Getting started is the toughest part for me many days. Where do I start?  What do I make?  What colors do I use?  These are just questions from a cranky inner critic designed to keep me from getting to my creative side.   So, I decided I was going to shut that critic up by answering those questions.  How? By using challenges.
So my colors, soft pink and gray come from the Summer of Color challenge.  The envelope comes from the Lessology recycling challenge of using packaging.  The paint comes from Paint Party Friday.  The postal theme comes from Fashionable Stamping.  The art journal feel to this comes from Art Journal Every Day.
By combining these challenges I now had a plan and that cranky inner critic was suddenly much quieter. Once that critic was quiet I could see where my muse would take me.  I ended up with an envelope that will hold a stack of letters I have that my mother wrote to her aunts, my great aunts when she was a kid.
You can watch the video on YouTube here.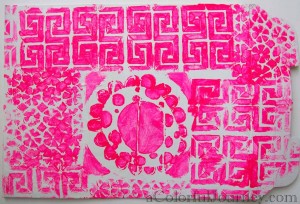 The wonderfully heavy mailer that my StencilGirl stencils were shipped in was the base for  paint and stencils: Greek Key, Blades 6, and Circle Play.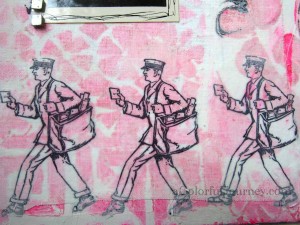 The tissue paper just melts into the background without cutting it carefully!  I used the Catalyst Mini Blade #4 (which looks and works like a great spatula for gel medium).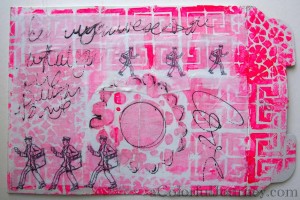 The scribble writing is using Pam Carriker's Sketching Ink from Derivan.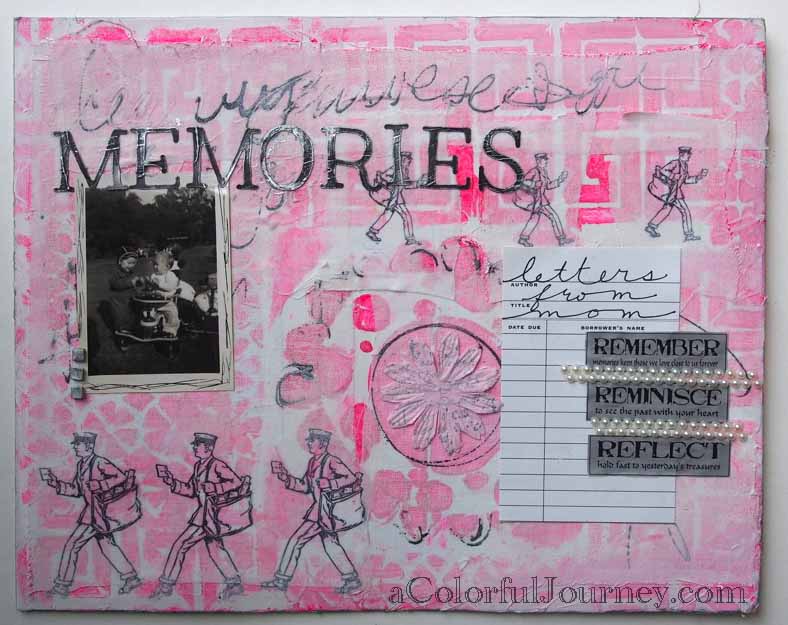 Also linking up with Simon Says Stamp and Show, Show and Tell Saturday, and Pink Saturday.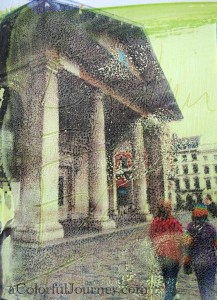 There is still time to leave a comment and be entered in the giveaway for a free class!  Hop on over here for all the details!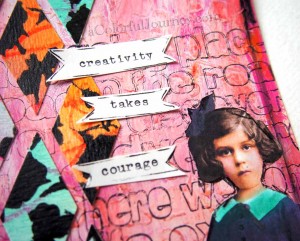 Want more?  Here's a peek at the tag I made and there is a full video over on the StencilGirl blog!
Thank you for every comment, every share on Facebook & Twitter & Google+, every  subscriber to my YouTube channel, and every newsletter subscriber. It fuels me on to make more art!