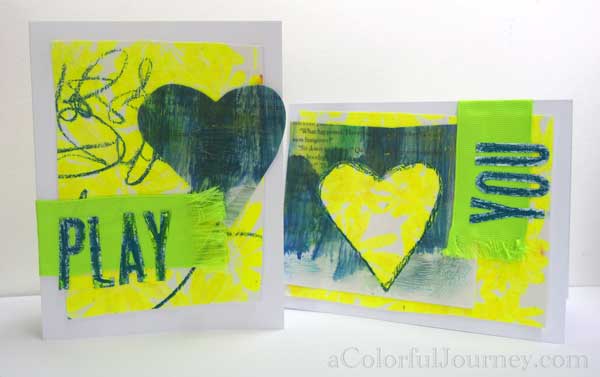 Leftovers.  I hated them as a kid.  Especially when my parents would mix everything all together to make dinner.  Now, I love leftovers. Not the kind you eat, but the artful kind in the studio.  The kind of leftovers that make me try something that I hadn't thought about before, like the neon with the darker teal of my encaustic paper in these mixed media cards.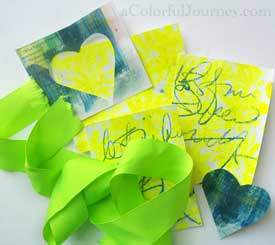 The leftovers:
Book text that I experimented on during my first time giving encaustic a try that had a heart cut out of it
Lime green ribbon that has been floating around my studio for what feels like years
Neon yellow paint and stencil play (Tossed Blossoms)  with colored pencil scribble journaling on deli paper
 The cards they became:


Die cut letters with colored pencil scribbling all over it finished up each card.