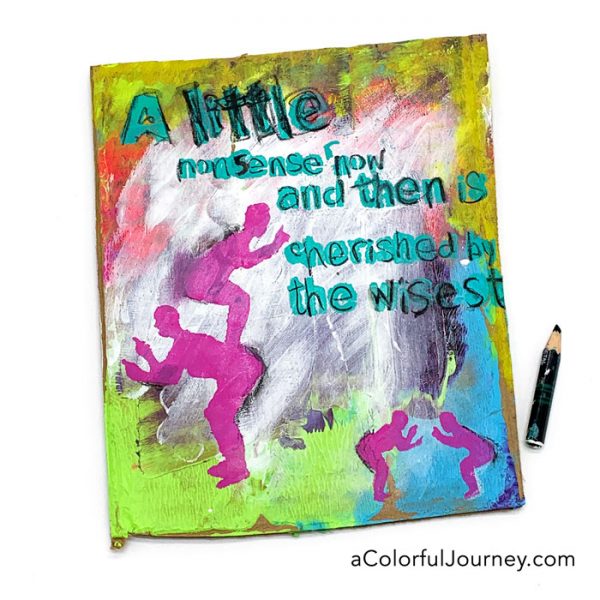 I was told to do all sorts of stuff- and it was a blast! In my most recent live stream, I completely trusted the friends in my Facebook group, Rediscovering Your Creativity, to tell me what to do.
I had to do what they said, in the order they said it. It was fast and furious -some of it was not so pretty, but definitely fun!
You bet we're going to do it again! Want to be a part of it and be one of the people telling me what to do?
Then join the free group here. If you're a kind person, who wants to encourage others and be inspired by their creativity, you'll fit right in.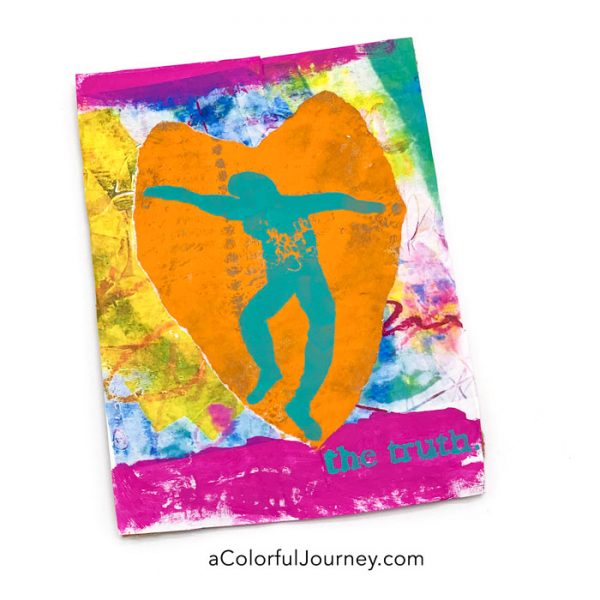 Once you're a member of our group, you can also watch the replays. That means you can see how each of the cardboard art journal pages came to be. But be prepared to laugh, as some things didn't go as planned.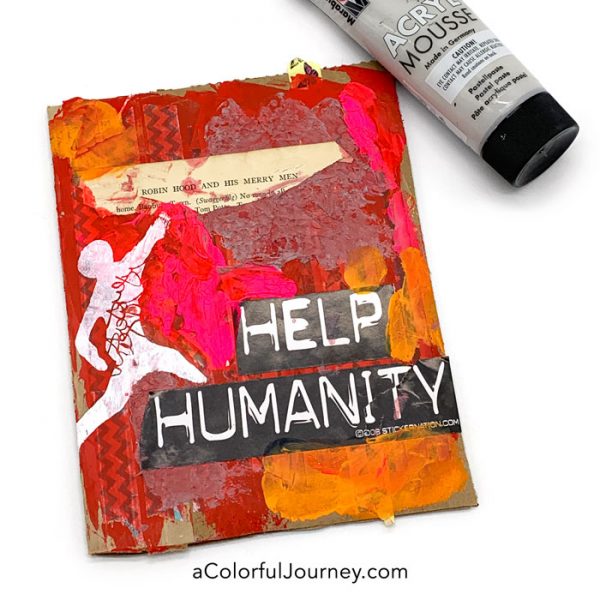 During these livestreams, you get to look inside my head and find out what silly thoughts I have about hoarding washi tape plus why I created this ripped and torn pattern.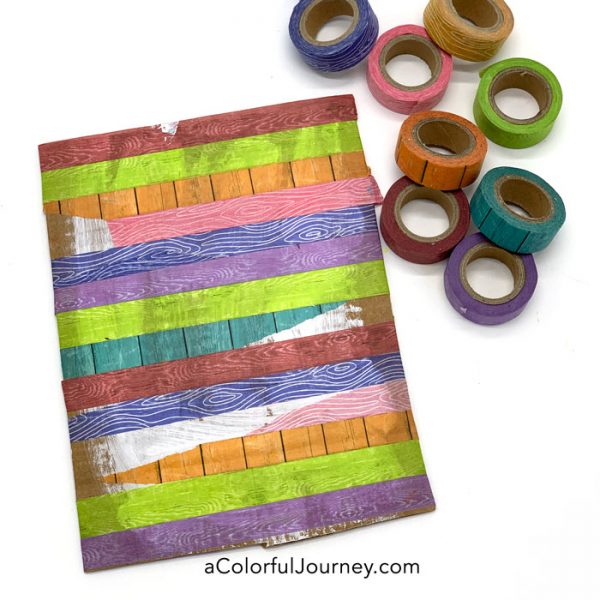 Just because something is fun to make doesn't mean it will automatically be "pretty". Take this page for example- it was a blast to make but wow- it's not appealing one bit to me. What will happen to this page?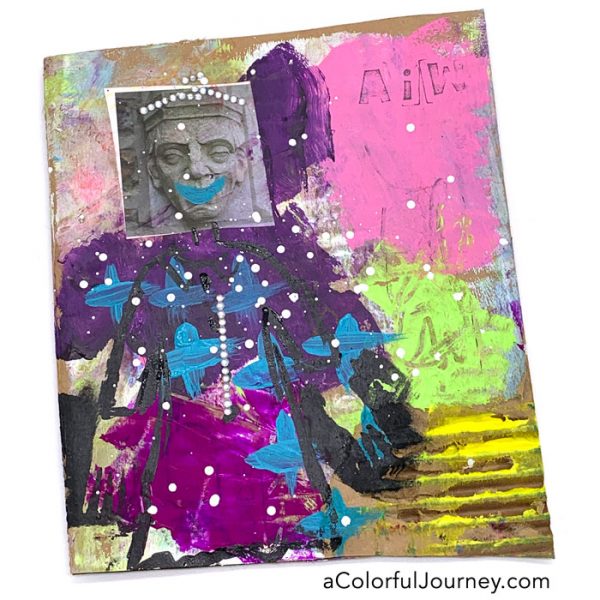 More play! After all an ulgy stage is simply an O.O.P.S., an Outstanding Opportunity Presenting Suddenly.
Want to see what happens and how it's rescued? Come join in the fun and play along in our free Facebook group, Rediscovering Your Creativity, to see all the replays and be a part of the next livestream.