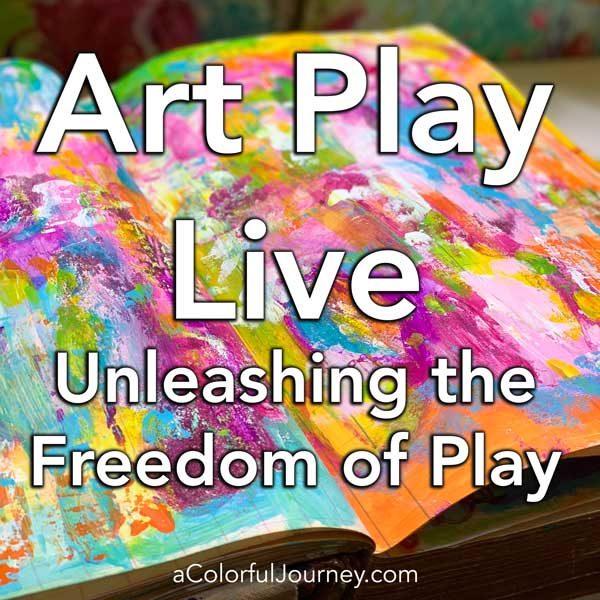 How can I actually start using all the art supplies I've bought? How can I get my mojo back? How can I shut up the perfectionism? When I'm asked these questions, it's always the same answer. Play.
Sure, sounds great but HOW?? How do you actually let go and get to the creative freedom? Let me show you how.
I'm diving deep on play in a way that I have never shared before in Art Play Live: Unleashing the Freedom of Play
There are 3 questions to ask yourself that will set you free. No matter what kind of art you make, no matter if you're new to art or an experienced pro -these 3 questions will keep you creating through any challenge. And that's just the first lesson!
During this online workshop, I'll be giving you the HOW so you can feel the happiness that comes from play.
What you'll discover applies to every form of creativity. This is about the principles of play. Heck, it can even apply to your life outside of the play.
That also means you already have all supplies you need, because you're going to take the principles of play and use them with the supplies you have on hand.
Imagine never being trapped by a blank page again. Or corned by a lack of time. Or a victim of the voices in your head.
If you're ready to find out how to let go and play, join me for Art Play Live!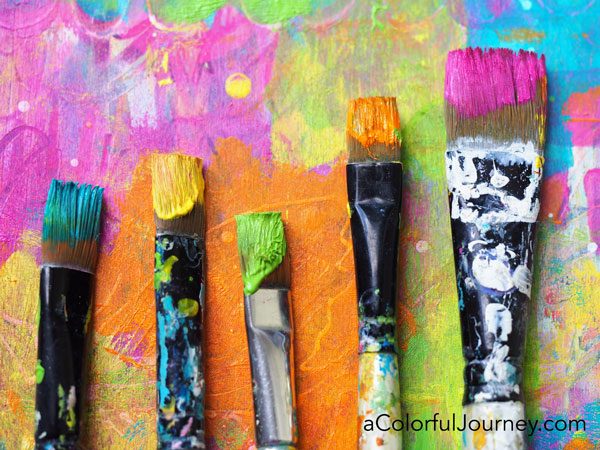 This workshop is 4 live online lessons. We'll be in a Zoom video "meeting" together so we can talk in real time. That's why this is limited to only 25 people.
In each lesson, you'll get strategies, see them in action, and have a live Q and A. Your specific challenges will be solved right away since I will be there supporting you and answering your questions live.
Each call will start at 7:00 pm EST (New York time zone) and here's what we'll be covering.
If you can't make a call, there will be recordings for you to watch when it does fit your schedule.
June 10th How to be Playful by using 3 simple questions so you are never stuck
June 17th The Biggest Obstacle to Play: it's not what you think it is but once it is moved, you are able to fully embrace your play!
June 24th Break free from the Chains of Over Thinking so you can ditch the perfectionism and enjoy the play
July 1 Letting Loose and tapping into the joy of play so you can reduce stress and be happier.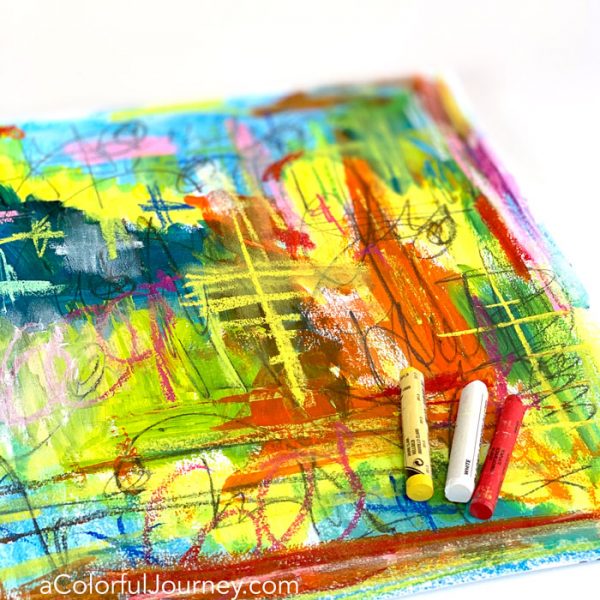 Join me and get creatively empowered and have fun playing with your art supplies!
$99
Registration is now closed but get signed up for the newsletter https://acolorfuljourney.com/newsletter/to be the first to know when there's a new workshop.
4 live Zoom calls where you get your questions answered
limited to 25 people
Optional Facebook group
Downloadable recordings of the live calls
Lifetime access to the classroom
Registration closes June 9th
FAQ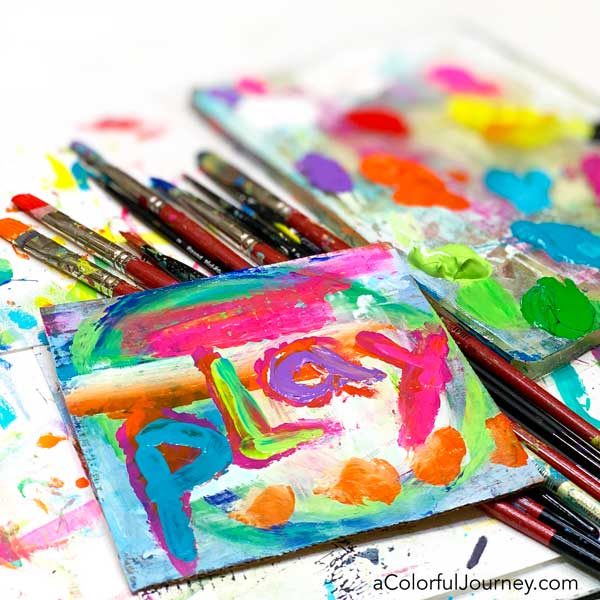 Do I need a Zoom account? Nope. You will get a link to join the call and no account or logging in needed. For both desktop and mobile.
What's Zoom? It's a free video conferencing platform that allows us to see each other, to have a real conversation. So you get to ask your questions and get an answer right there.
How do you use Zoom? Zoom has a great tutorial walking you through how to join a test meeting step by step so you can see how it all works and check how your device (mobile or de
When are the live classes on Zoom? They are Mondays at 7:30pm EST (New York time zone) on June 10th, June 17th, June 24th, and July 1st
What if I don't want to talk on the Zoom call? During these calls, you have to the freedom choose how involved you want to be. It's totally up to you if you want to ask a question or simply listen to what other are asking.
What supplies do you need? Whatever you already have. Really. Any supplies you already have are great for this! The weekly video calls will have a tutorial in it that can be used with any, and I really do mean any, art supply.
What kind of art is this for? Any kind. I'll be doing mixed media and art journaling but the principles of play apply to any, and I mean any, form of art.
Do I have to be there for the live calls? Nope. They will be recorded and available the following day in the classroom.
How long do I have access to the classroom? Lifetime. So you can go back and rewatch them as many times as you wish.
Will the videos be downloadable? Yes, they will be downloadable in the classroom.
Is there a Facebook group? Yes, there is an optional private Facebook group that is just for the participants of this workshop.
$99
4 live Zoom calls where you get your questions answered
limited to 25 people
Optional Facebook group
Downloadable recordings of the live calls
Lifetime access to the classroom
Registration closes June 9th