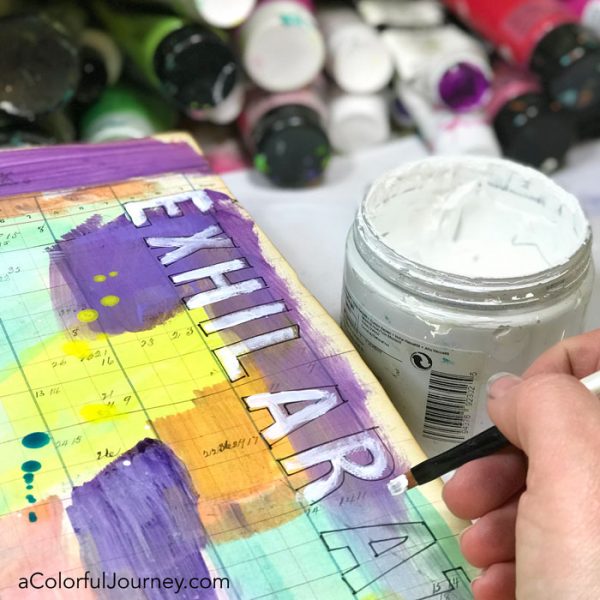 Do you have to know where you are going when you start? Nope. I wanted to capture a feeling on this page in my art journal but had no idea which feeling until I started splattering Pam Carriker's paint. Then it was crystal clear which emotion belonged on this page.
This journal is a giant 150 year old ledger dedicated to exploring emotions and feelings I started earlier this year .  But this journal needs a name.  I can't just keep calling it the giant vintage ledger.  What do you think I should call it? Let me know in the comments.
Why did I choose Pam Carriker's Fluid Matt paints to do the background?  Because they are very sheer and translucent.  Plenty of vibrant color but you can see through them so that allowed the handwriting in the ledger to be visible.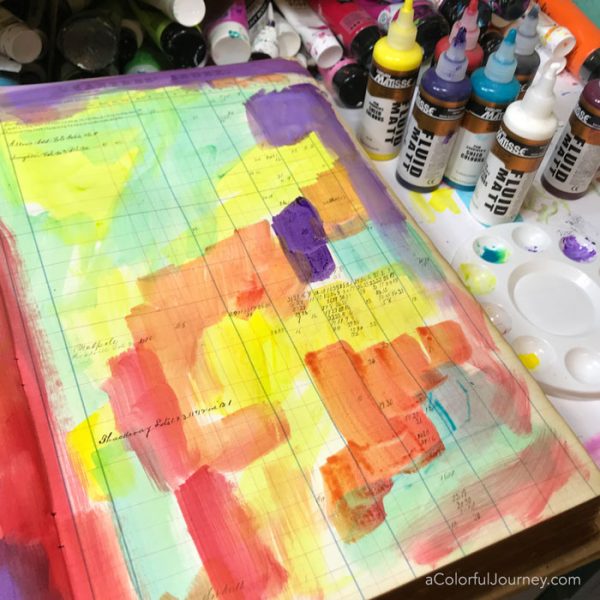 These paints are very fluid which made them spectacularly ideal for splattering right out of the bottle. I could have added just a few splatters, but it was such fun that I didn't want to stop.
But all that play did lead to a problem.  I had to wait for it all to dry.  OOPS! I didn't want to wait but I wanted to have those splats.  A heat gun would have blown them all over the page and I didn't want that.  I had to put on my big girl panties and deal with the waiting.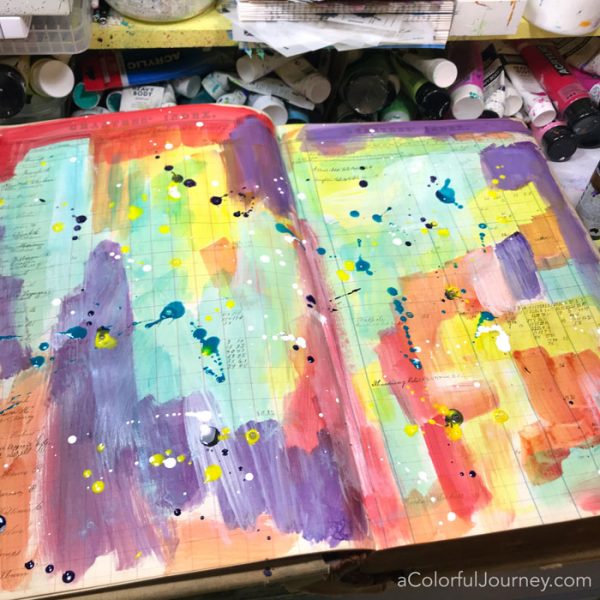 To get the title on the page, I used a Pitt Pen to trace the letters in my Open Ended stencil from StencilGirl.  How did I get them lined up so nicely? I used one of the ledger lines as a guide.
One perk of using a pen is there is zero wait time for it to dry. I had already waited enough for the paint splatters to dry.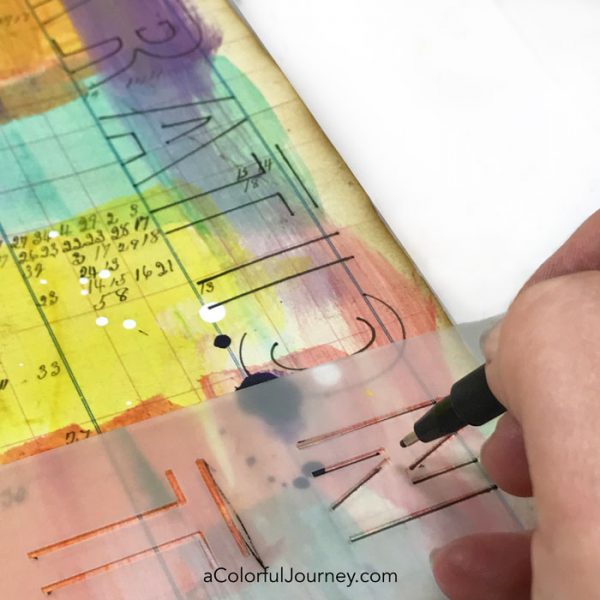 The trick to painting these letters easily is to use a brush that is a little smaller than the letters. Naturally, I didn't stay perfectly in the lines, but close enough.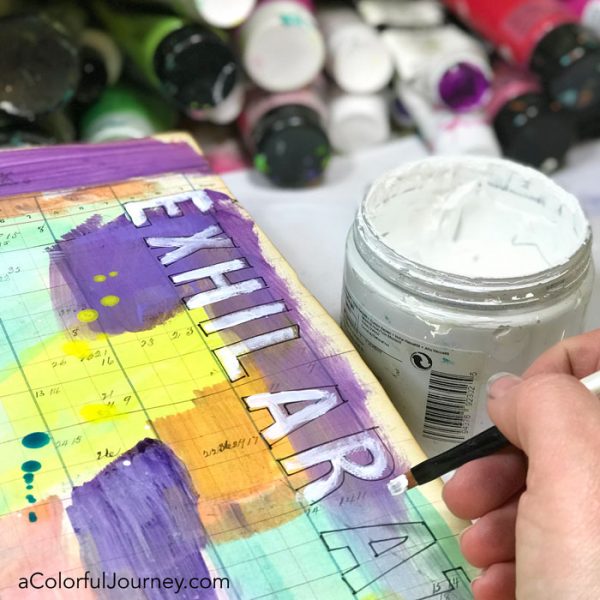 Art journaling has the ability to capture feelings and you know what I'll be feeling every time I look at this page!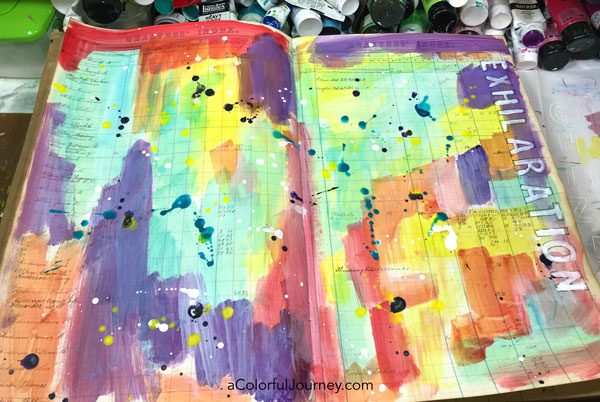 Here are the supplies used. Some of these links are affiliate links which means I get a small percentage. It doesn't cost you anything extra and it helps keep the free tutorials coming!
The Pam Carriker paint colors that I used were Poppy, Sun, Turquoise, Royal Purple, Magenta, and White Washed