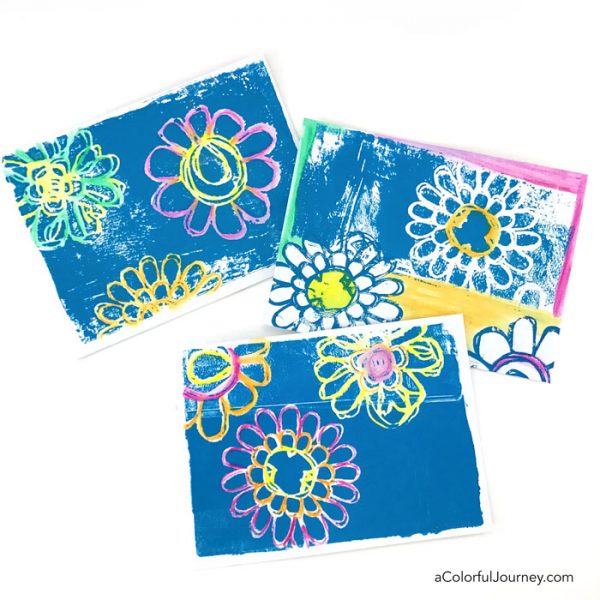 What do you do when you have a plan but you're distracted in the middle by your muse?  Follow her lead!  I had planned to gel print an art journal page but the clean up prints were so scrumptious I had to ditch the journal.  Instead, it was watercolor pencil play on the clean up prints, which were supposed to be on plain paper but that didn't go as planned either.
Watch Using Watercolor Pencils on Gel Prints on YouTube.
The plan was to fill the entire background of a Dylusions art journal. A little paint, a  Rae Missigman stencil, a Gel Press gel plate and voilà, a background.  That part was on track.  But it was the clean up prints that pulled me "off course".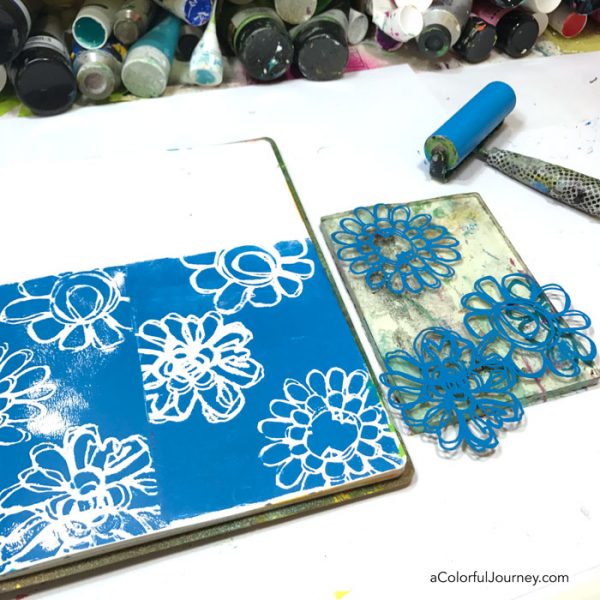 The clean up prints were calling so I ditched the art journal.  It's okay to do that, after all it doesn't have an expiration date, unlike those old eggs I found in the back of the fridge.  Those definitely had an expiration date.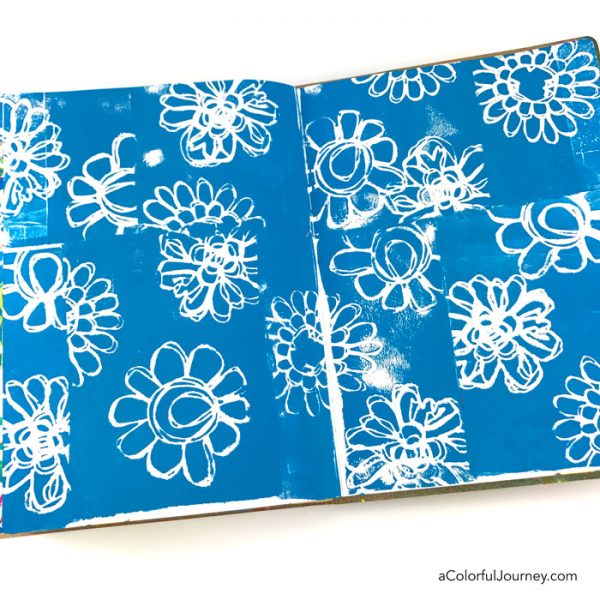 The best supply is the one within arm's reach. When a piece of paper couldn't be found for a clean up print, whatever was on my counter that could be used was used.  Hence the prints made on envelopes.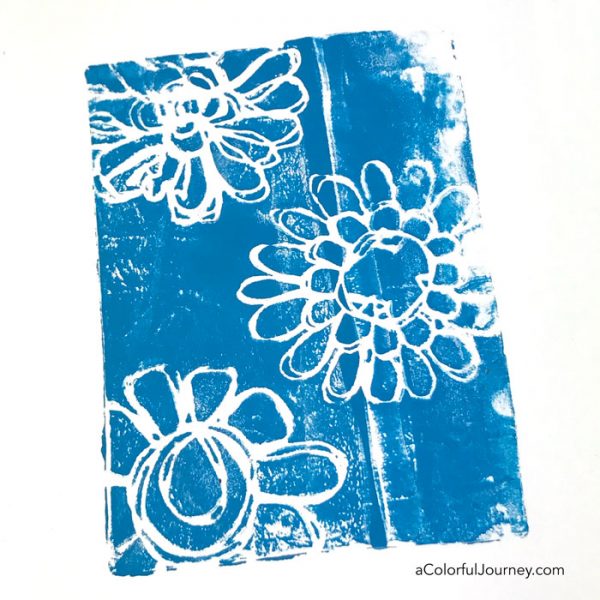 Those lines screamed for color, so in came the watercolor pencils. New to watercolor pencils?  They go on like a colored pencil but when you get them wet they move around like watercolors.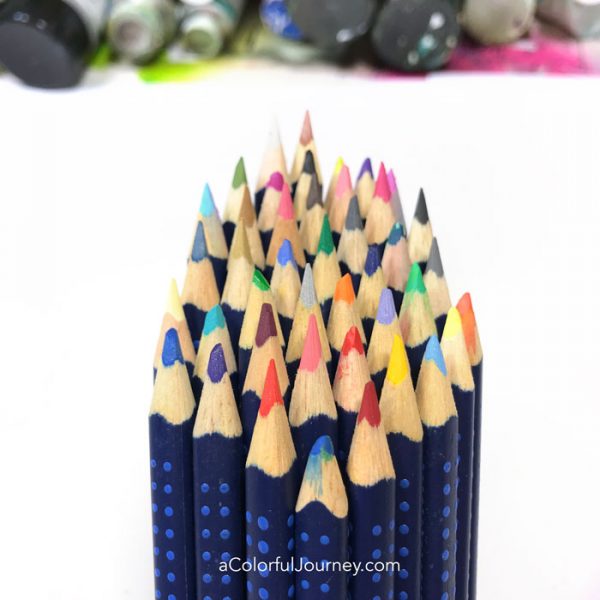 Now there are playful envelopes that will be fun to mail or I just might end up putting it in my art journal. But whatever the plan, I'll be ready to follow the muse even if she points me in an unexpected direction.
Want to know what happens to the art journal page?  Get signed up for my weekly newsletter so you'll know what happens to it next.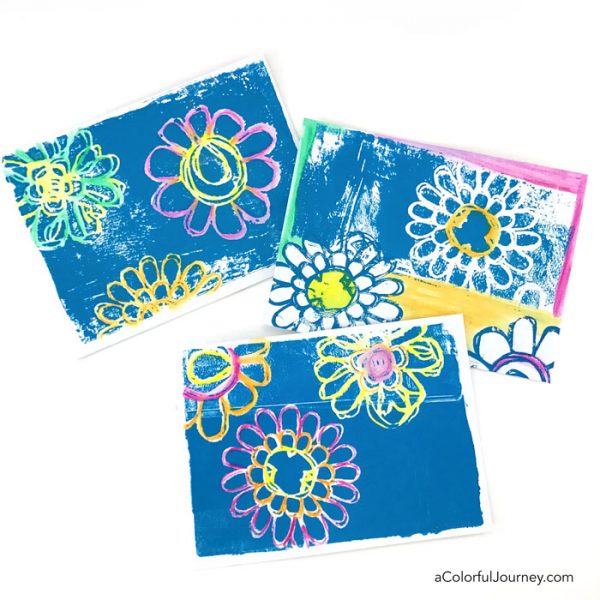 Here are the supplies I used. Some of these links are affiliate links which means I get a small percentage. It doesn't cost you anything extra and it helps keep the free tutorials coming!