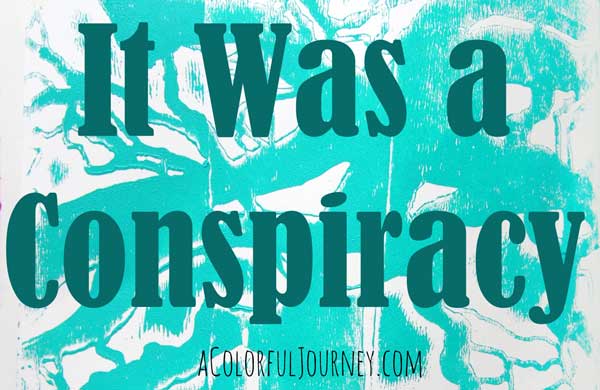 It was a conspiracy.  I'm not making this up.  I am not crazy.  It was a total conspiracy from my muse to get me playing.  She wanted me away from the computer screen with a jumbo to-do list and into the paints!
When I saw the challenge over at Art Journal Journey, I just couldn't stop thinking about it.  Deep in the Forest…that resonated with me in so many ways.  Then I spied Mary Beth Shaw's newest stencil, Fairy Tale Tree Mask.  At that point it was a done deal for me.  I had to go and play in my art journal.  My muse had won!
Check out the video where I share the meaning that came out of this art journal page and of course, the Oops….
Watch Deep in the Forest Art Journaling with Stencils on YouTube.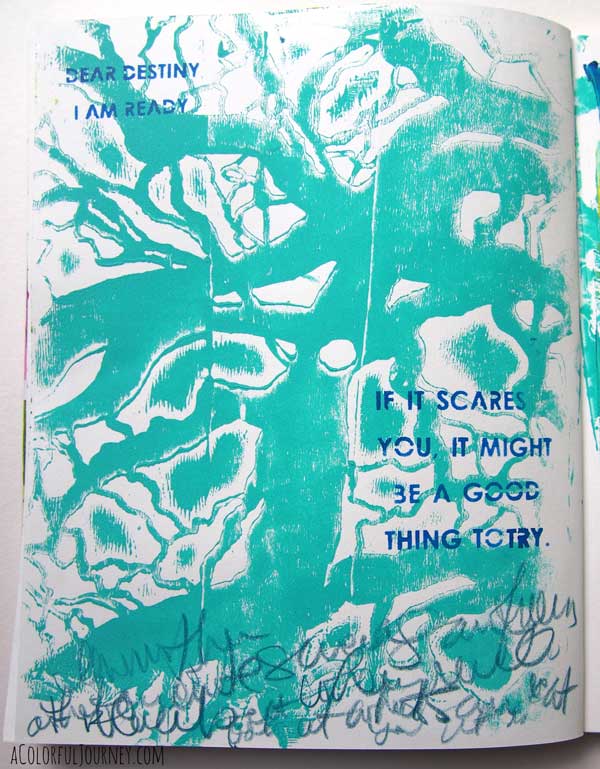 Supplies Used:
colored pencil
acrylic paint
cosmetic sponge