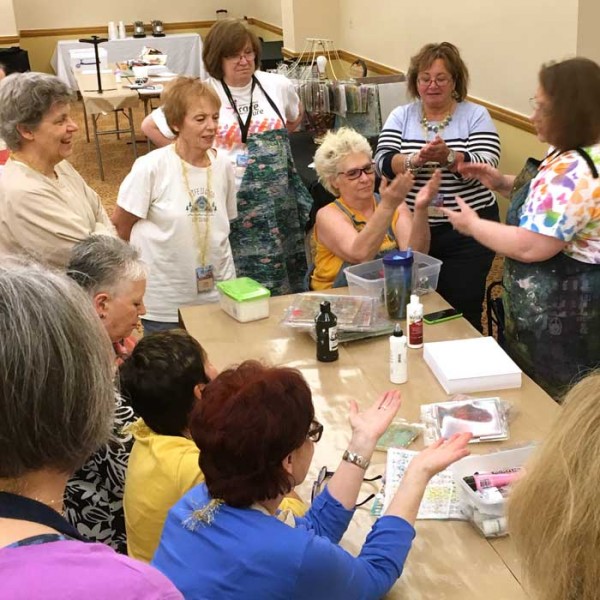 Pat-a-plate, pat-a-plate, baker's man.
Make me a print as fast as you can;
Pat it and shape it and mark it with "G",
Making at Artiscape -fun for you and me!
We weren't really playing Patty Cakes…we were getting some skin protecting lotion on to make clean up a little easier.  There is usually paint flying around whenever I'm using the Gelli Plate® and StencilGirl stencils.  This weekend's workshops at Artiscape were no exception!
I am so lucky to have been able to spend this time with these wonderfully creative women this past weekend at Artiscape!  Here are just some of the weekend's happenings!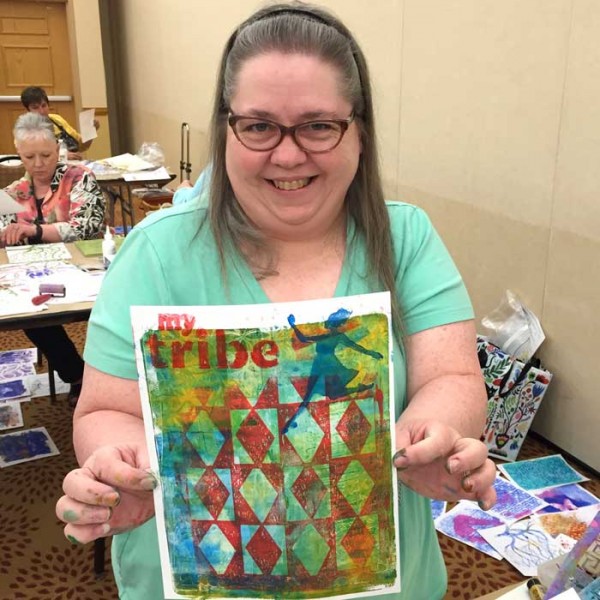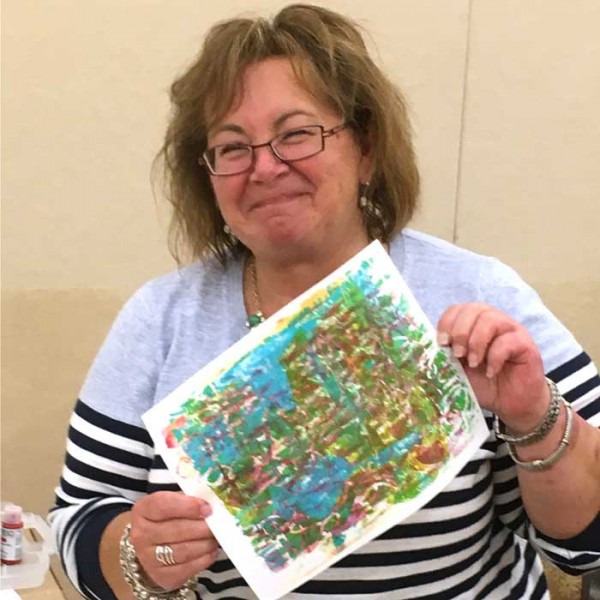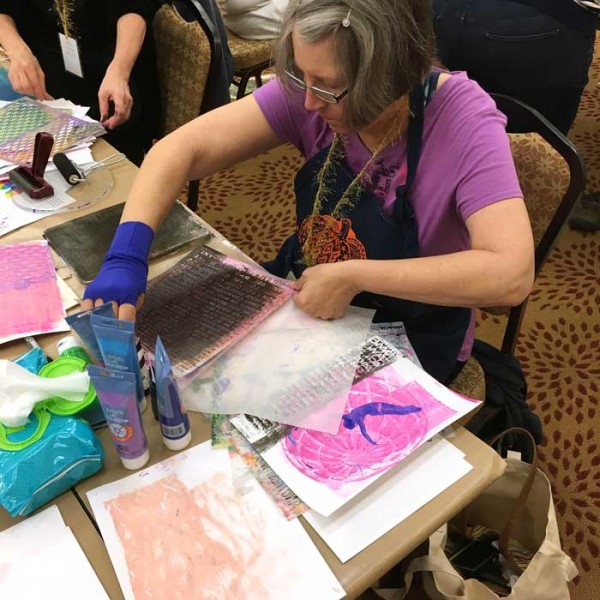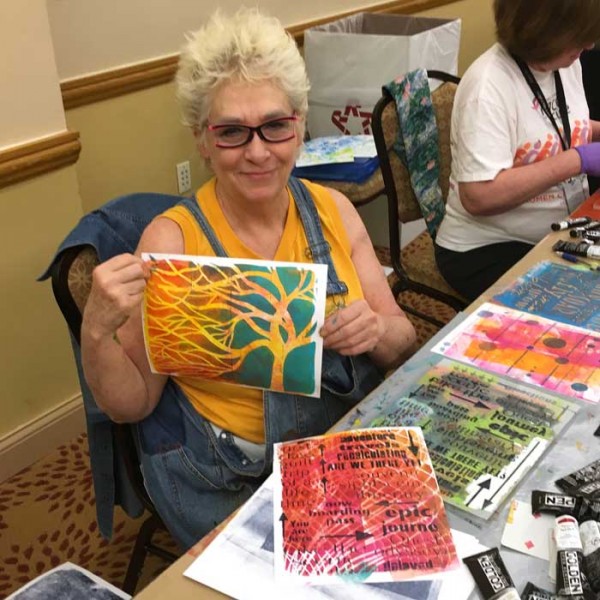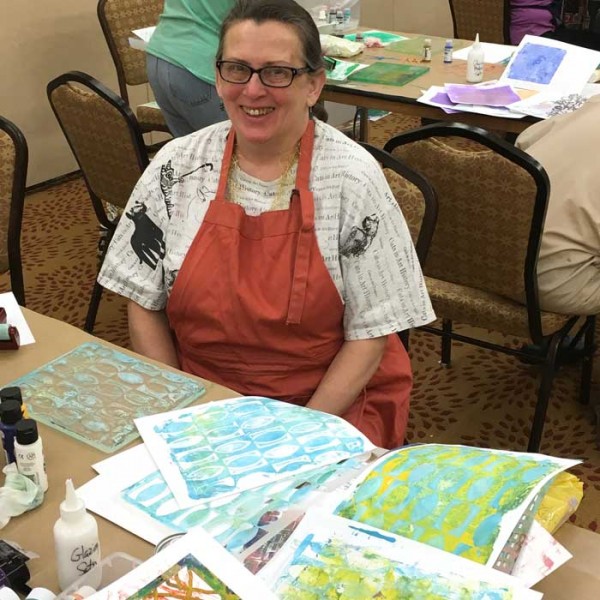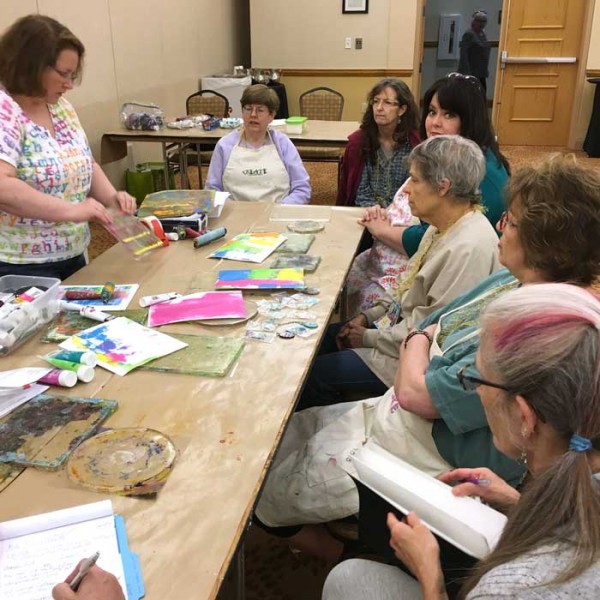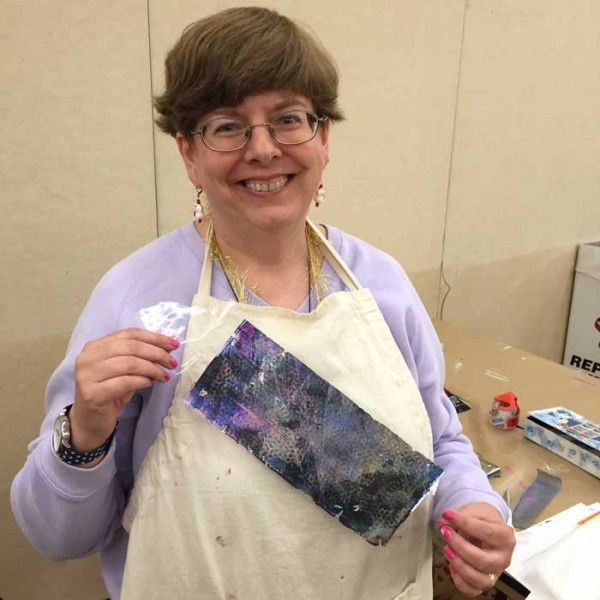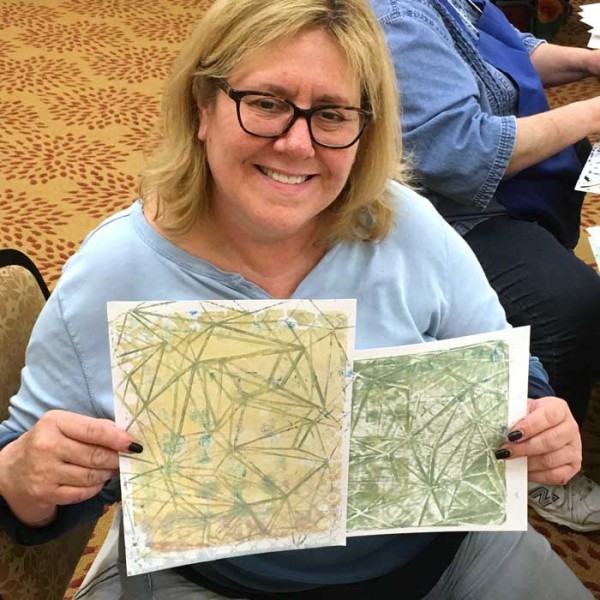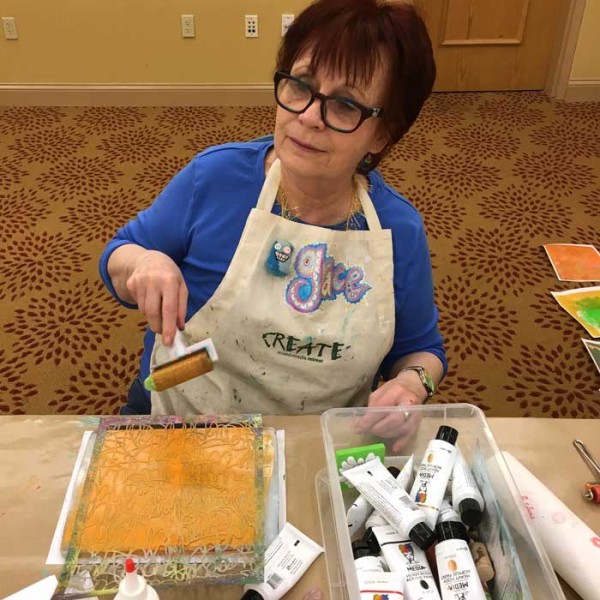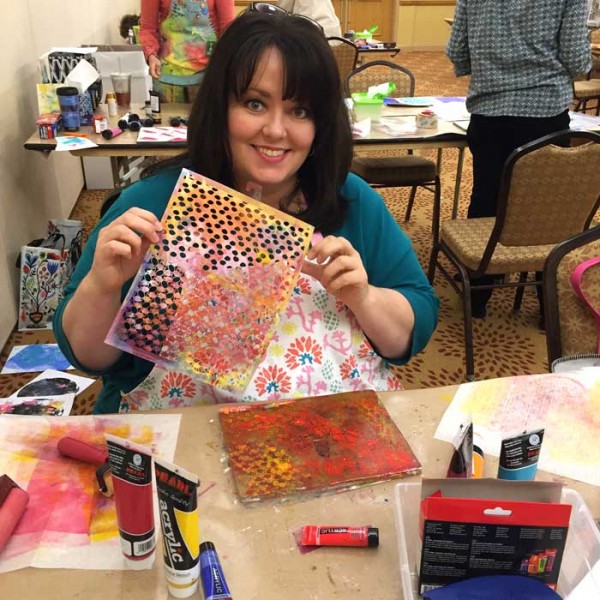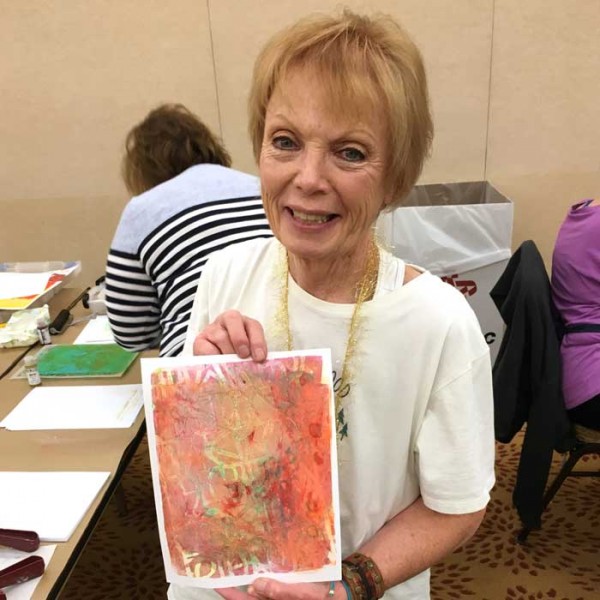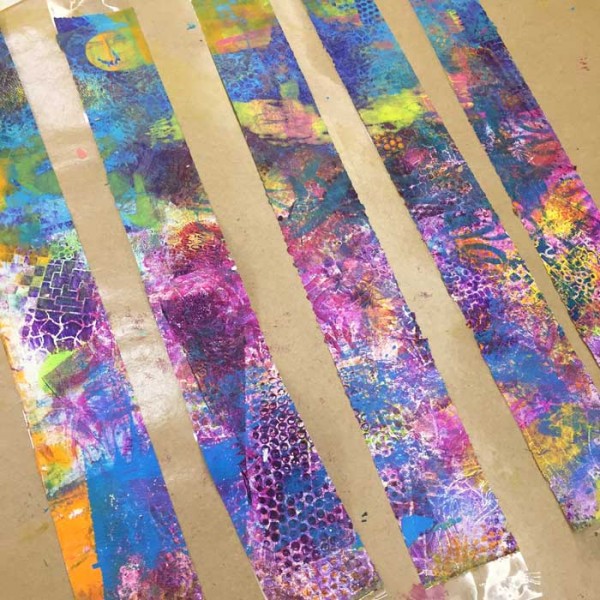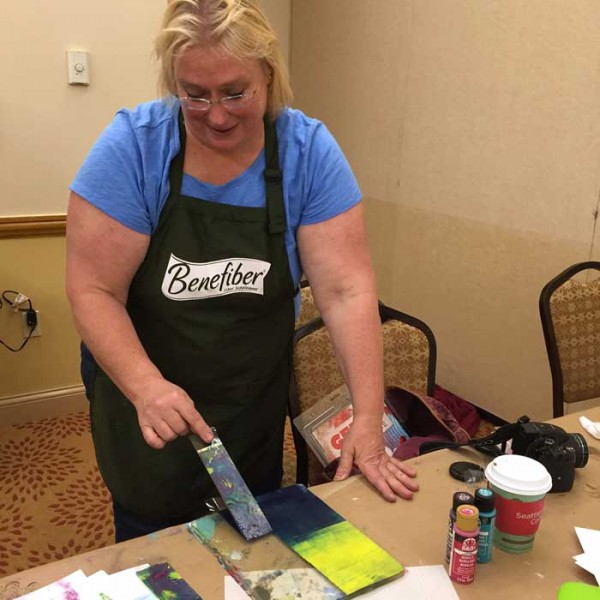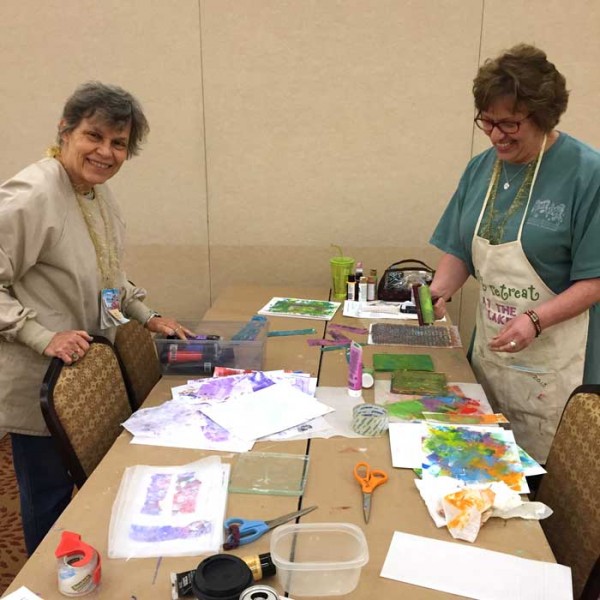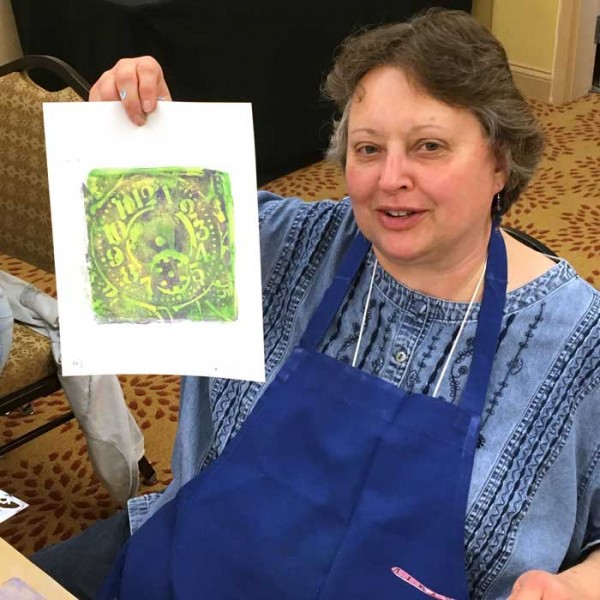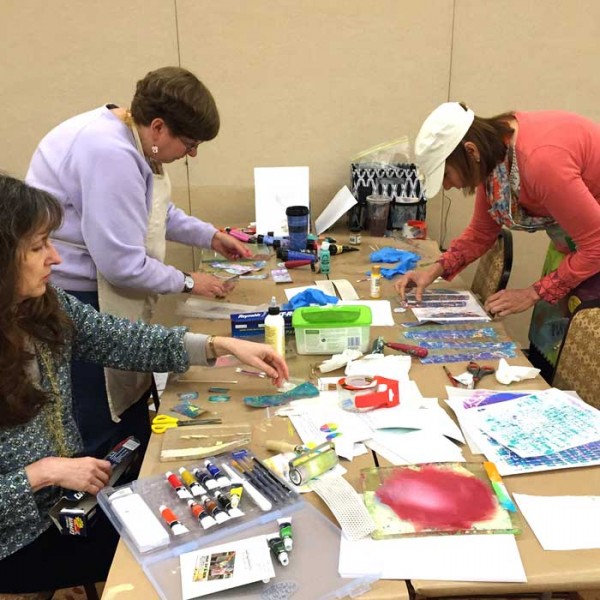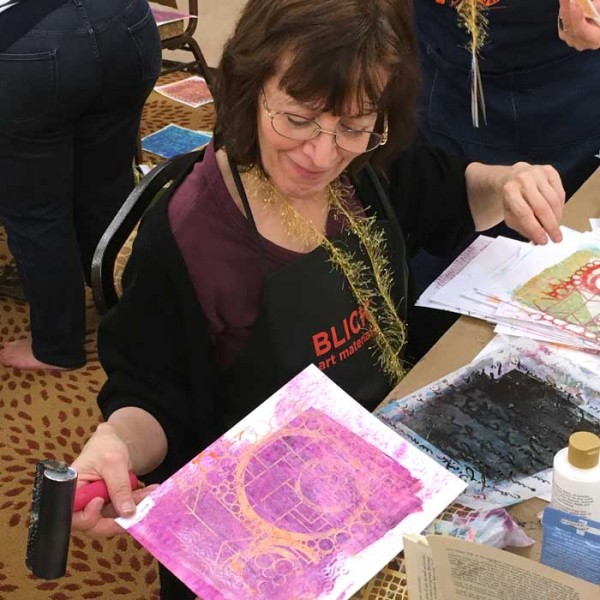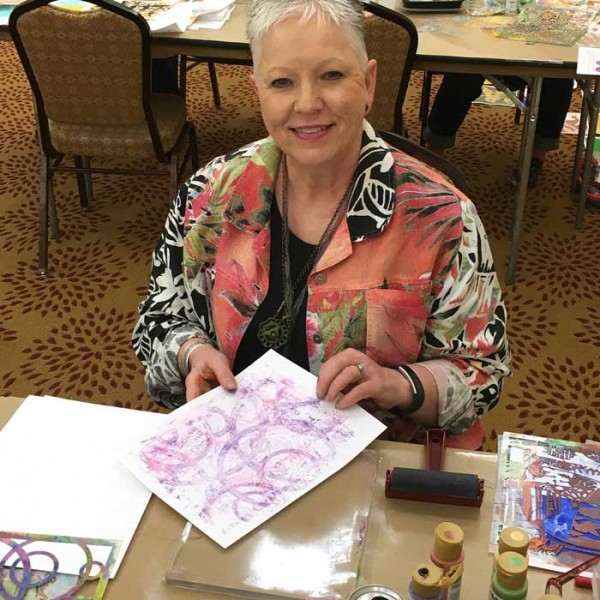 Introducing people to the magic of the plate is a real treat for me- thank you Lisa Ohmer for inviting me to Friday night's fun! Even had my first appearance on Periscope- thanks Nicole Dyer!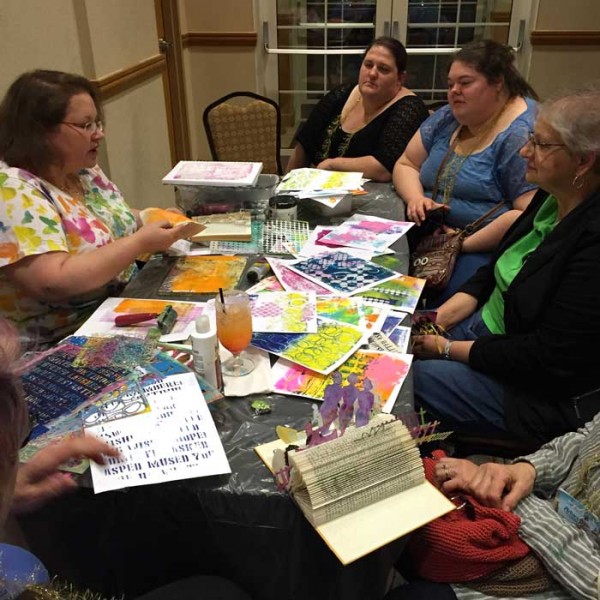 And of course, there was the StencilGirl booth.   It is always fun to see Mary Beth and John Shaw! Such a treat is to see in Mary Beth's journals as she was demoing in them all day Saturday!  There might have been just a little silliness happening too…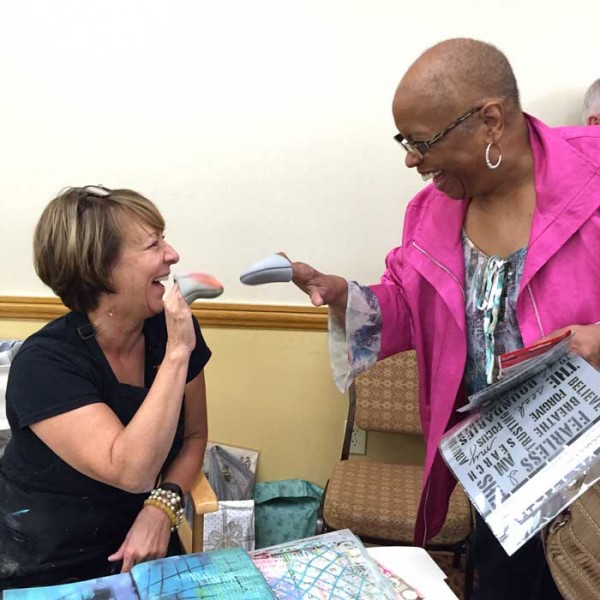 A post about this weekend wouldn't be complete with a great big thank you to one of my dearest friends…an instigator of trouble…and an unbelievable help all weekend long- Christi McBride!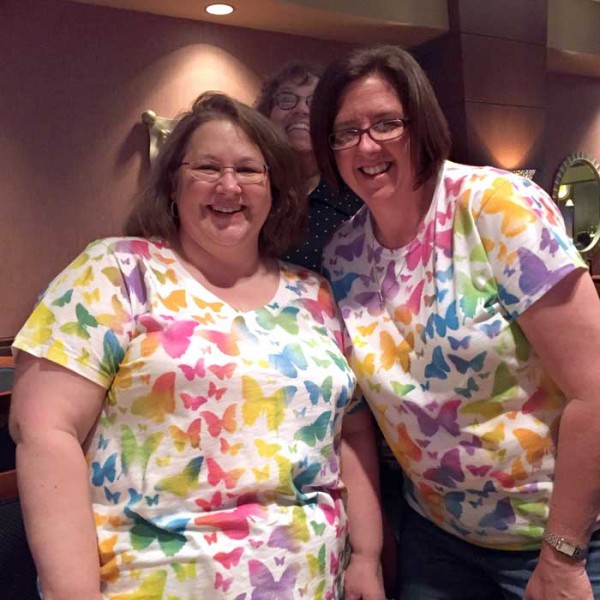 If you missed Artiscape or want more play, I've got several more workshops coming up this year like Extreme Gelli Printing…The Gesso'd Journal…A Plethora of Prints…Stamping and PanPastels…the Playful Collage…and more! Hope to see you there!