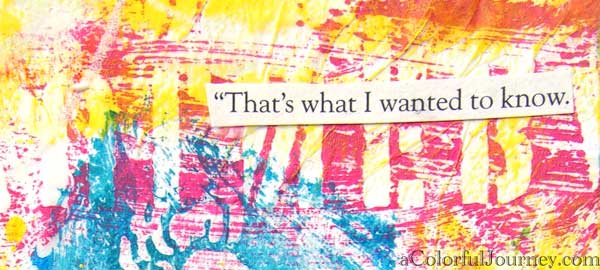 I had something I had to work out so I had a session with my most trusted therapist, my art journal.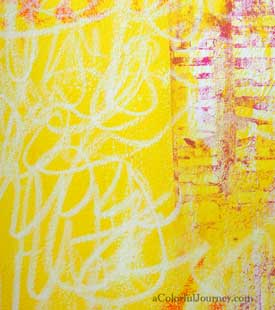 When I am caught up in the mess of the emotions I don't see things terribly clearly.  Today, I calmed myself down with some paint and stencils.
Then some scribble journaling, in white pencil on this page, helped me sort things out and find the answers I need.
I wanted clarity…my art journal provided that (and it makes it much easier for me to justify new art supplies since it is for mental health…).
And that problem that felt like a mountain before I arted – thankfully now is just a molehill.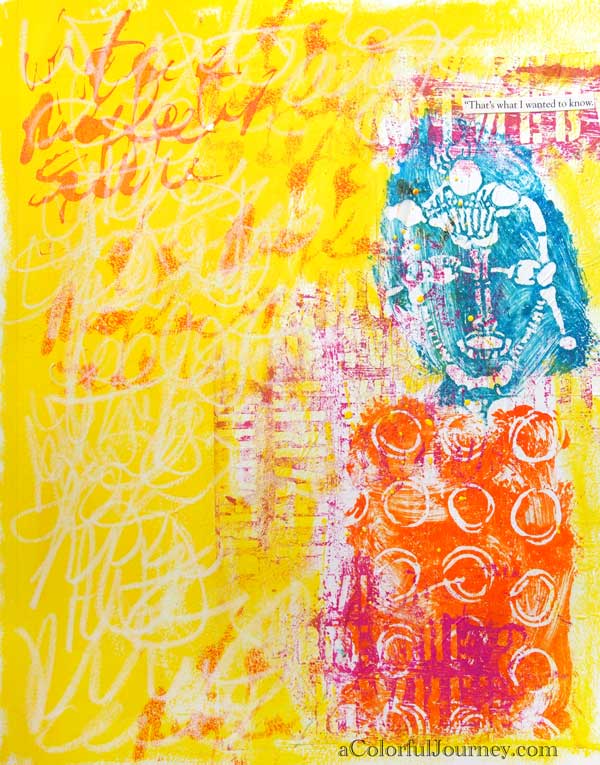 Stencils used: