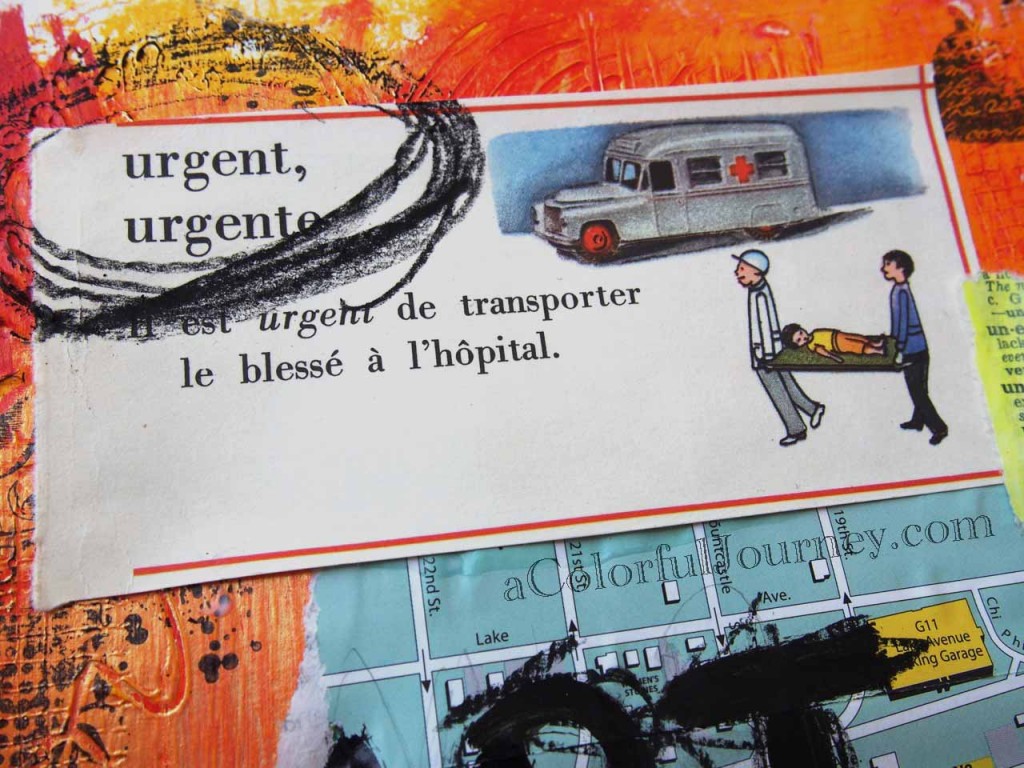 Crazy, crazy, crazy week.  Some good crazy. Some necessary crazy. And some completely useless crazy. A normal week.  But I hadn't had enough art and paint time so it felt so much crazier.  Thankfully, I made it to the studio to play! Of course, I should have been working on the new workshop or the article I need to get done or the proposal that needs to be finished, but that will all be waiting for me after I play!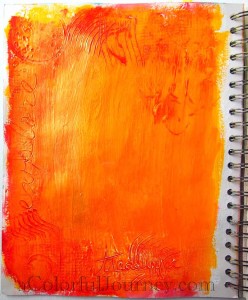 Started with an old background in a journal.  Made this so long ago and just let it sit because I liked it so much.  Well, I was feeling just crazy enough today to use it knowing most of it would be covered up…the sacrifices I make!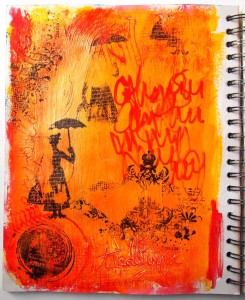 Grabbed a bunch of stamps and randomly stamped.  Stamping on a bumpy gesso'd surface in a thick and bumpy journal made for some perfectly imperfect impressions!  All of the stamps are by Tangie Baxter except the umbrella woman (darned if I can't remember who that is by- sorry).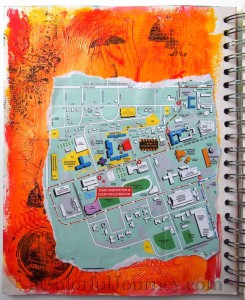 I glued on a fun, colorful map from one of my trips somewhere.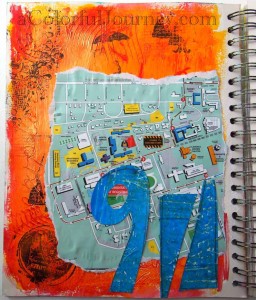 Having a stack of Gelli prints is very handy.  I needed a bright color but just plain paper didn't work with this page.  The Gelli print made with rubber stamps a while back gave me the jolt of bold color on a unique paper.  Perfect for my hand cut 911.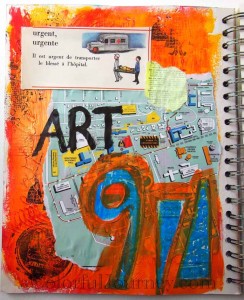 The vintage children's dictionary gave me the urgent feeling to go with my art 911.  Let that white bus take me to my studio ASAP!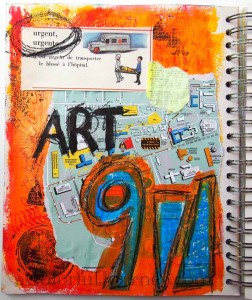 Out came the Stabilo pencil to write over damp paint and the urgent.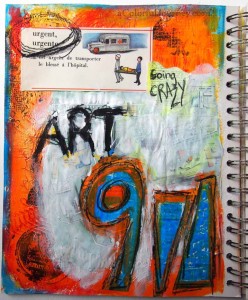 I finger painted white paint over the map. The map is still peeking out but it is now another layer in the page.
The plain black art just didn't feel right so I added streaks of blue on top.  Ahh, that felt so much better.  That crazy feeling is fading into the background.  A little scribble journaling and I feel human again.  The kind of human that my family prefers- happy and calm.  What brings you to that place of calm?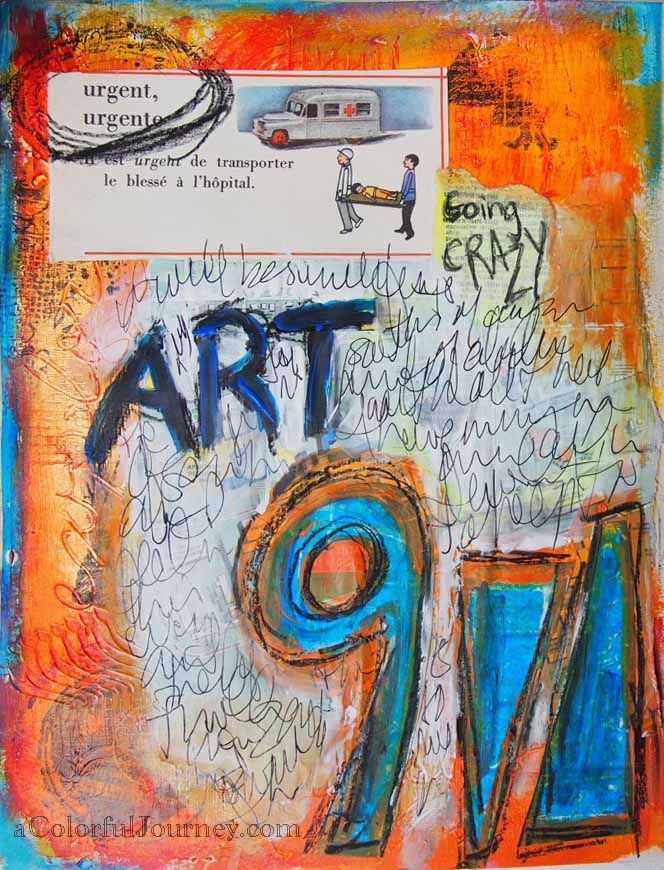 Linking up to Creative Every Day, Mandarin Orange Monday, Simon Says Stamp (transportation- the ambulance), Artful Times (maps), Be Inspired and Be an Inspiration, Inspire Me Monday, Create Daily, Make It Monday, Glue It On Tuesday, Dictionary Challenge (U), Art Journal Every Day and One Little Word(crazy).