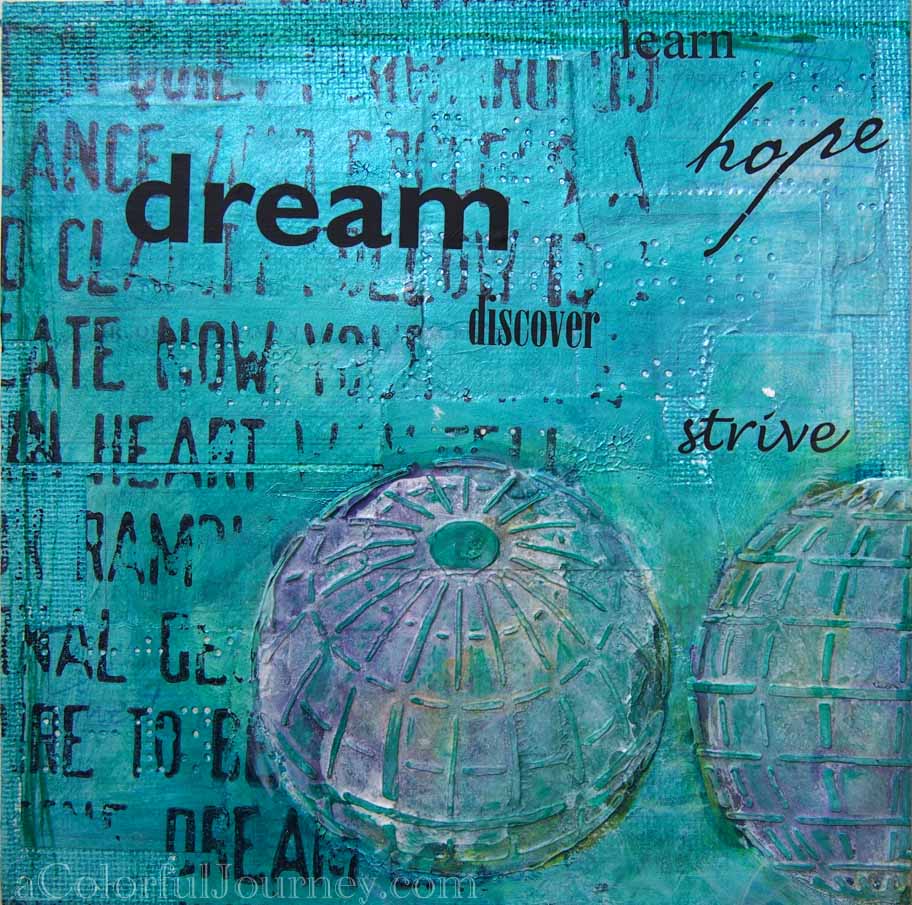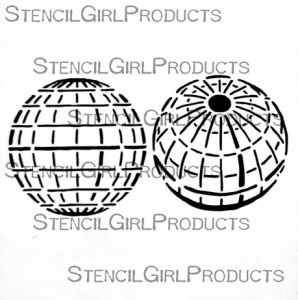 Where did my art play take me today?  Around the world with Mary Nasser's Latitude and Longitude stencil for StencilGirl Products.
While I stayed in my studio I did end up in a very unexpected place as I played- a land of the monochromatic.  Who would have guessed that I would not use the entire rainbow.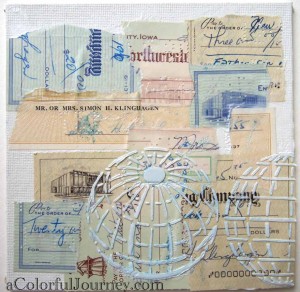 A collage of vintage checks started me on my "trip".  Mary's Latitude and Longitude stencil used with modeling paste became my focal image on this canvas board.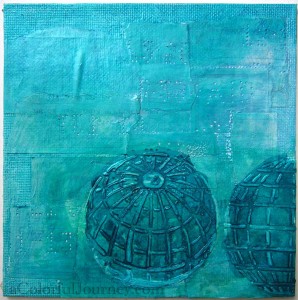 Layers of paint and ink added here.  I let it sit for a while at this point because I loved it so much but it did seem strange to do something in only 1 color….so this is what monochromatic looks like…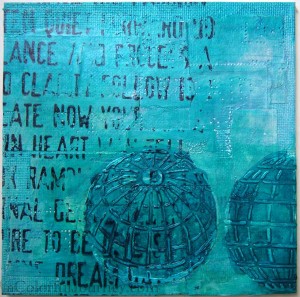 Next came the words from a rubber stamp (Invoke Arts).  The one color thing still felt strange but I was still loving the monochromatic…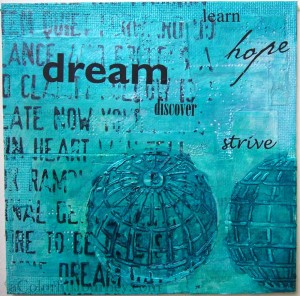 More words with rub-ons.  So pleased that I used up some of the stash I was hoarding.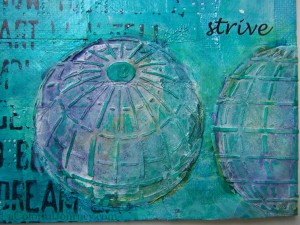 I debated and debated about adding color but in the end I gave into my color addiction. But only a little since the color is muted…
Mary is giving away a set of all 4 of her wonderful stencils!  Just leave a comment by Oct. 4th at 11:59 pm Central time to be entered.  And you can do that on every blog in the hop. That's a lot of chances because I had to take off my socks to count all the way up to 16!  And lots of creative blogs to check out!
Corrine Gilman
Carolyn Dube   You are here
Maria McGuire