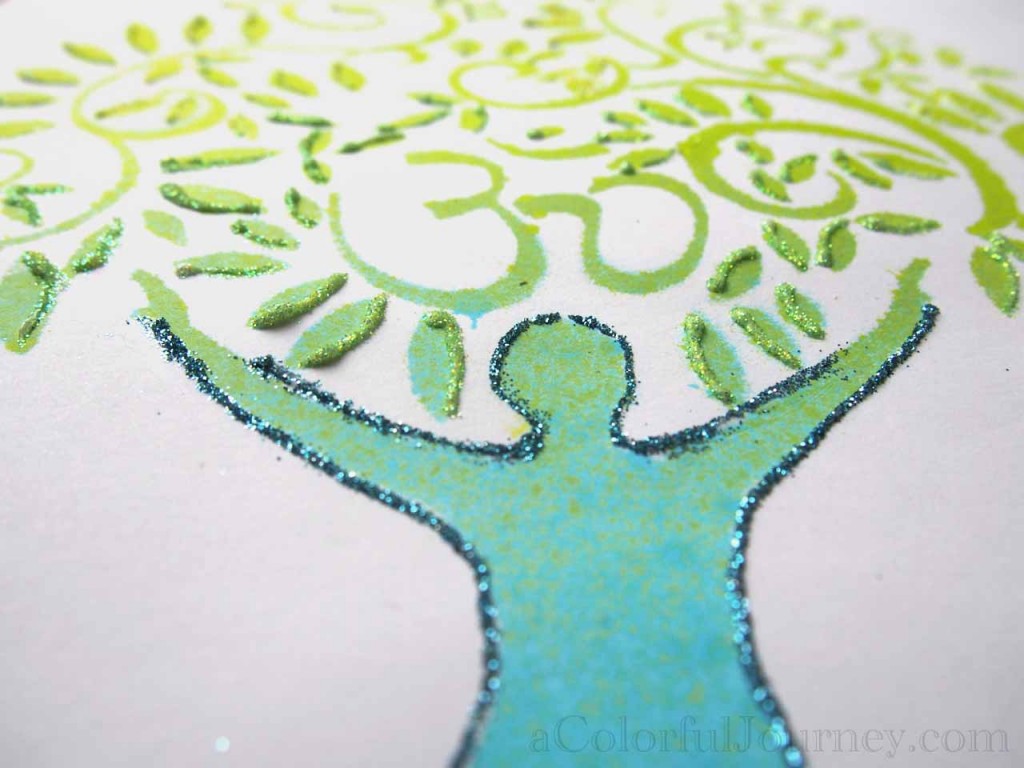 This month's stencil for Stencil Club are so peaceful and relaxing.  Jessica did a great job designing them!  The spray inks and glitter just called to me as soon as I saw her designs!  You can find all the details about Stencil Club here.  Now the button to join Stencil Club is right on the side bar of the blog StencilGirlTalk!
And a huge thank you for everyone's patience as I am late with the winner of the stencil giveaway from here.   I have had some big projects in the works that have all taken so much longer than expected.
The winner of the Seth Apter's Number stencil is…Maggie M.

I'm so late that I am actually going to give away another stencil too! The winner of June Pfaff Daley's Coral stencil is Leslie McNeil!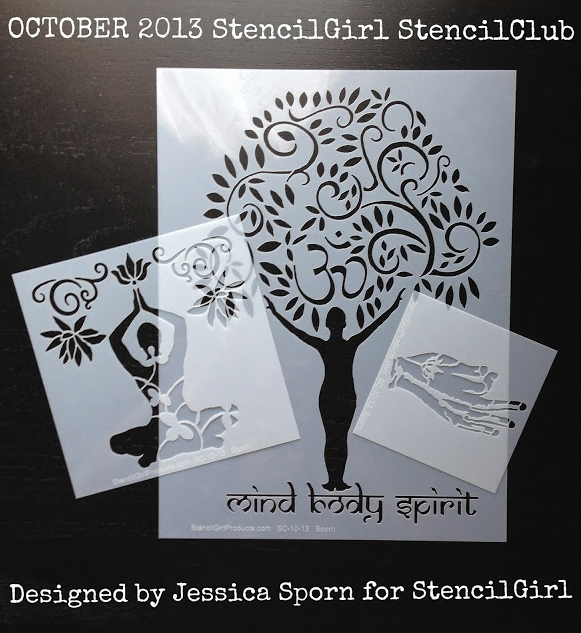 You can watch Stencils and spray inks with a touch of glitter in an art journal on YouTube here.