When I create, the art starts to talk to me.  As I added the deli paper words to this mixed media canvas, I found it very telling that the only word to not go down "properly", "correctly", or "perfectly" of these 3 was dare.
Dare is a strong word to me…Dare to try.  Dare to play. Dare to let it happen and be okay.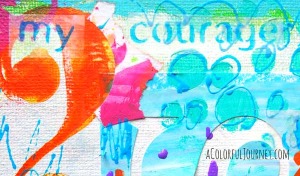 I had carefully, well as carefully as I do anything, arranged the deli paper words to be sure they would be seen in the final piece.  The blue of the paint under the word courage obscured it quite a bit more than I anticipated.  This was a reminder to me that art takes courage. The courage to create, to try, to dare to see what will happen.
What did I use to add layers to this mixed media canvas in the video?   Products introduced to me thanks to  IMAGINE Crafts/Tsukineko.  These embellishers write over anything and the ink works like a dream with stencils and deli paper.
Watch Mixed media tutorial with irresistible pico embellisher on YouTube.
This canvas has been in the making for a very long time.  Here's a video from almost a year ago that shows the steps leading up to today's video.
Watch how this mixed media canvas started on YouTube thanks to Kiala Givehand's Inspiration Deck.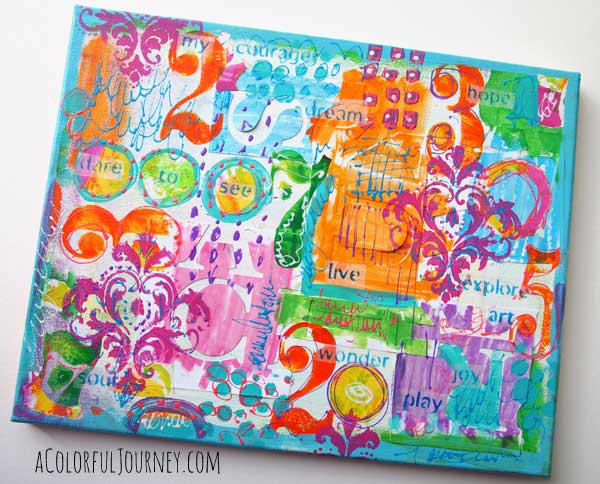 Supplies Used