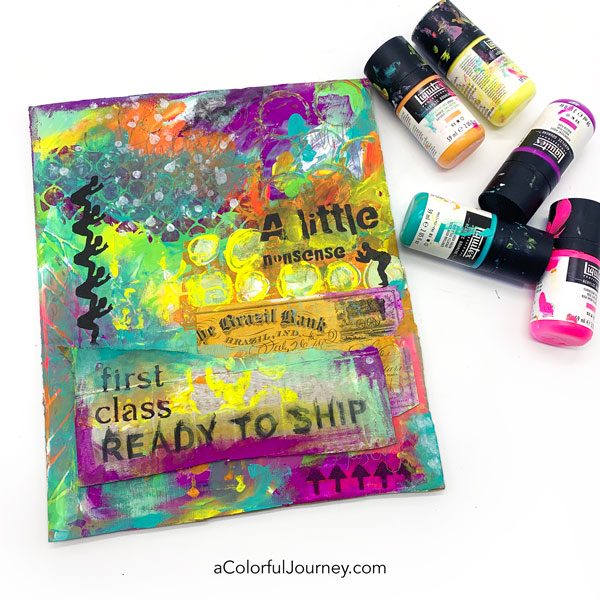 What's the play for today? A rainbow of Liquitex's Acrylic Gouache, some cardboard, and taking a risk.
I took a risk, used something that set off my inner supply hoarder and that almost ended the fun. But there was a way to quiet down that noisy supply hoarder and I'm sharing it with you in today's video!
If you're new to Liquitex's Acrylic Gouache, it is like watercolors and acrylic paint had a love child. You can use it straight out of the bottle or you can use it with water and it behaves more like a watercolor.
The best part is that when it is dry, it stays dry- meaning it won't reactivate so it's great for mixed media layers!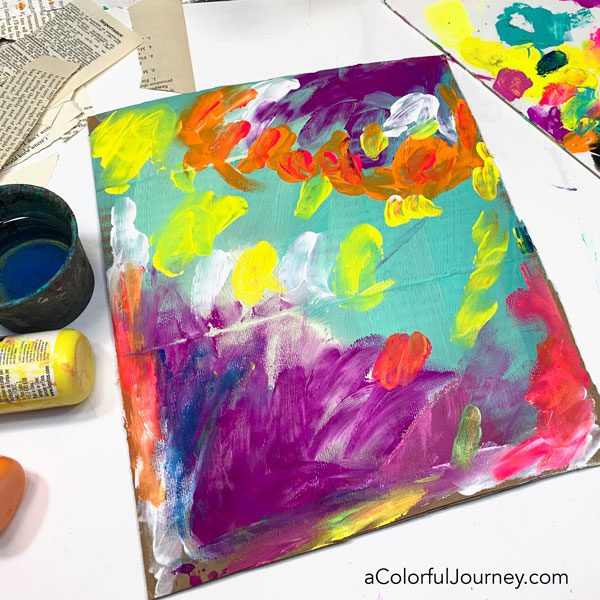 Using a cosmetic sponge, you can stencil with Liquitex Acrylic Gouache. Here I'm using my Circular Patterns for Play stencil to add some loose patterns.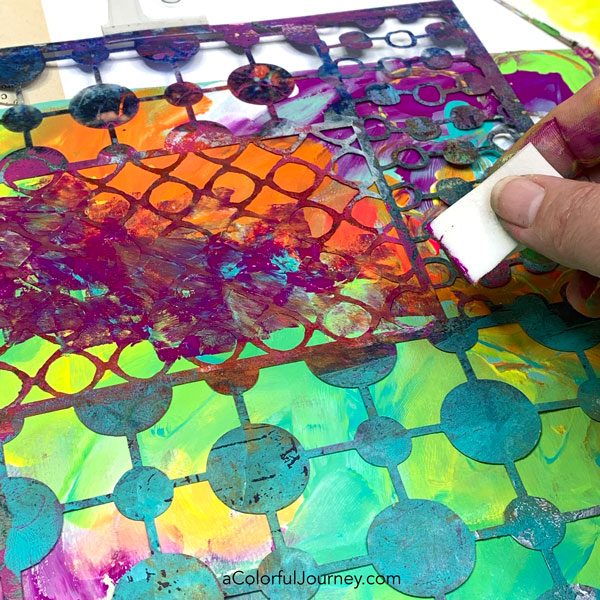 The shape of the bottle is extra handy- you can use it almost like a pen. It made adding a bit of colorful outlining a snap.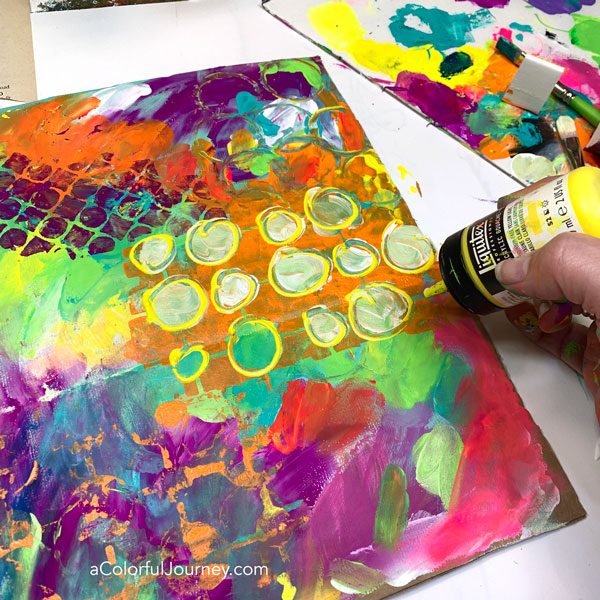 So this is the part of the play where I decided I'm going to live on the edge. I was going to actually use the vintage ephemera I had been saving for the "right" project.
It's a cancelled check from the 1870s. Thanks to a very fiesty supply hoarder inside of me, this almost ended the play.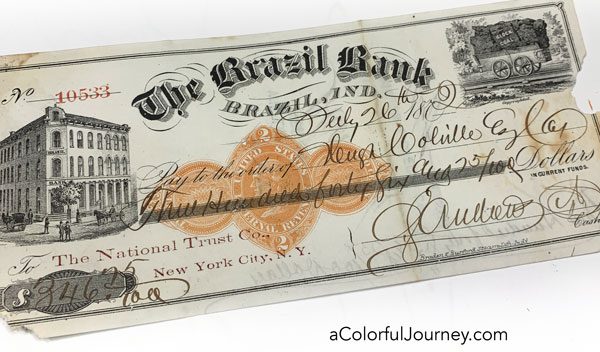 A war began in my head as to whether or not I should use the check- even after I added some color to it. That war almost shut me down until I made an O.O.P.S., an Outstanding Opportunity Presenting Suddenly.
It's hard for me to take myself too seriously when I'm saying O.O.P.S., especially when I'm really frustrated and say O.O.P.S. in an angry voice.
That's just what I needed to start laughing at all the crazy thoughts in my head and get back into the play.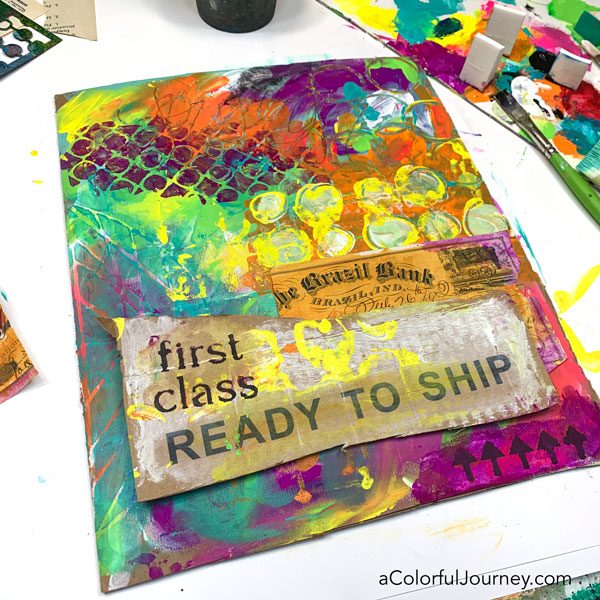 A lot of times when I'm playing in an art journal, on cardboard like this, or really making anything, I get a little reminders or messages from my muse.
Today it was a reminder to not take things so seriously. To help with that I used the Sigmund and Silas stencil. These two characters try to take things seriously, but they look absolutely ridiculous in the process.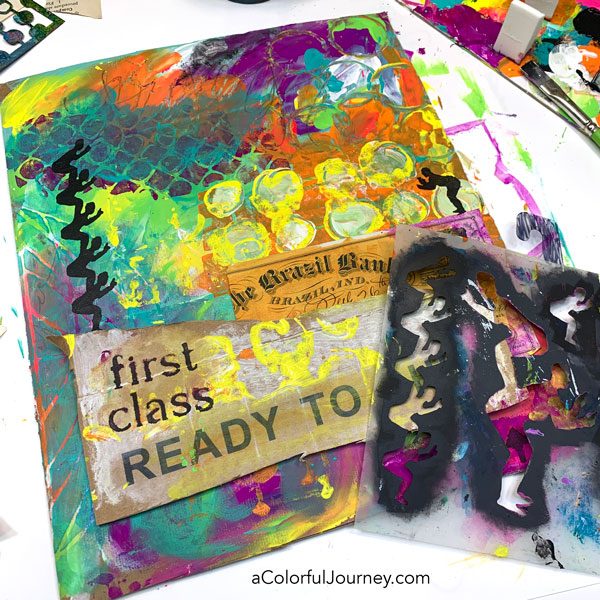 Creating the title for this play used part of a stensul. There's a lot of flexibility when you have quotes or stencils, you can just all or only use part of it. I just used the words I needed to represent today's play, A Little Nonsense from my It's Time to Play stencil.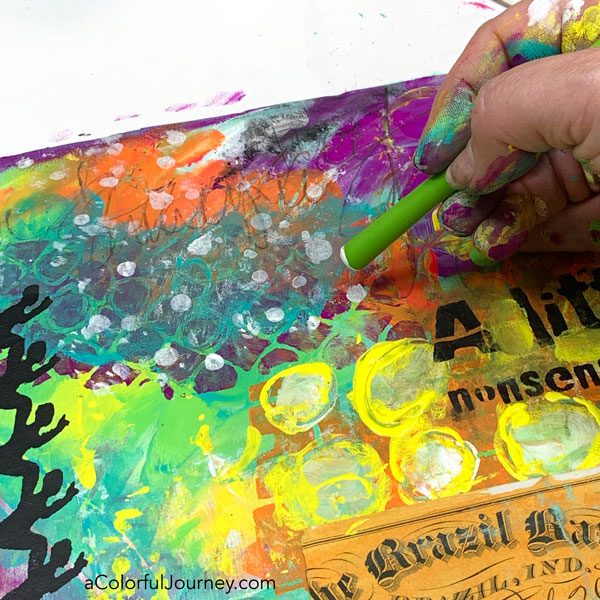 I managed to keep that playful state of mind today by being able to laugh at myself at all the crazy stuff I was arguing about in my head. Want to know other ways that you can keep that playful state? Well then check out my free workshop called Permission to Play.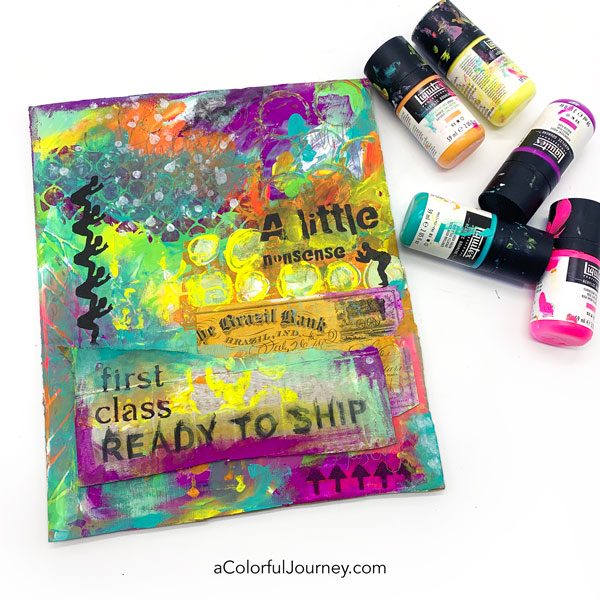 Here is a link to the supplies used. Some of these links are affiliate links which means I get a small percentage. It doesn't cost you anything extra and it helps keep the free tutorials coming!