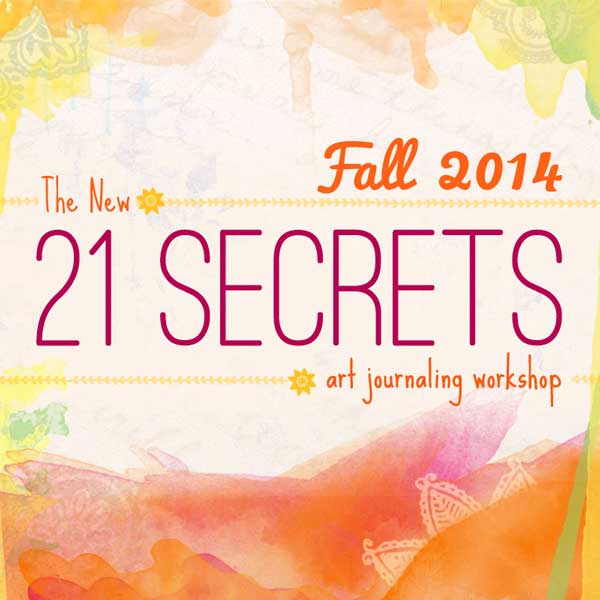 So honored to be a part of 21 Secrets Fall 2014- a big thank you to Connie Hozvicka, the creative soul behind  21 Secrets!  There is such an amazing line up of instructors and the whole thing is downloadable!  21 different teachers with 21 different art journaling experiences to explore, learn, and play.
What am I teaching?  Freedom From Fear
We'll play without any fear or judgment while creating including how to get past the intimidation of the blank page, how to thwart the fear that rises up after you've started, and how to find the freedom in the imperfections.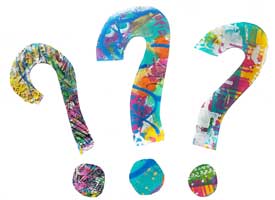 I am using a new secret weapon to find freedom from fear when creating.  This secret weapon can be found in every town since it isn't an art supply.  It isn't fancy.  The only place I'll be revealing this secret is in 21 Secrets Fall!
Who else is teaching?  There's Amanda Knapp, Bebe Butler, Brian Kasstle, Cathy Bluteau, Dion Dior, Donna Mulholland, Erica Simpson, France Papillon, Jamie Ridler, Jill Berry, Karen Michel, Kate Robertson, Kimberly Davis, Kristal Norton, Latisha Guthrie, Lauri Grimshaw-Cox, Michelle Turbide, and Rachel Urista!
It's all downloadable so you can do it on your time! 
The early bird presale is happening now!  What does it cost?
$59 for buyers 1-50
$69 for buyers 51-150
$79  for buyers 151-300
$89 for buyers 301-500
Once it hits the 500 member mark or October 1st (which is ever first) the price will change to $98.  
I am an affiliate for 21 Secrets Fall which means that if you click on a link from my website and happen to register, I get a bit of your registration fee and get to go shopping for more art supplies.