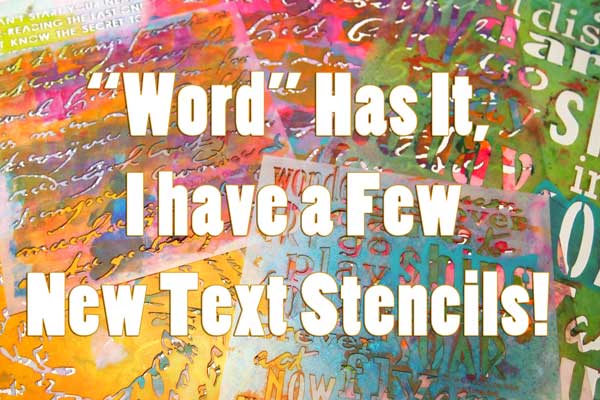 Words, words, words! Words in my art journal. Words on a canvas.  Words on a card.  Words on fabric.  Words with modeling paste.  I love words!
I am so honored to have my latest collection of stencils at StencilGirl.   Check out the video showing you how I made an art journal page with some of these new stencils!
Watch An Art Journal Page with Only Words on YouTube.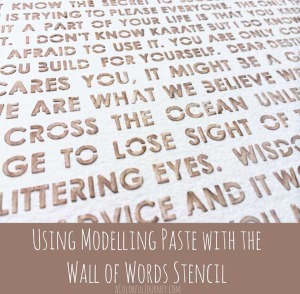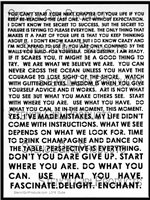 Wall of Words came from my love of book text. I wanted book text in all sorts of colors of the rainbow and mediums, like modeling paste!  I can use one word, a phrase, or an entire sentence from these words of wisdom, motivation, and laughter. This is a 9×12 stencil.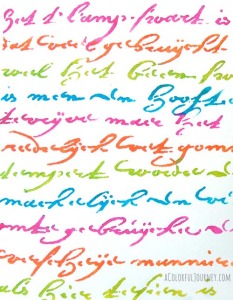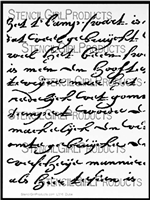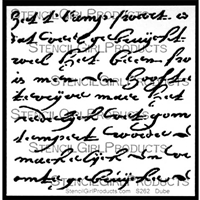 This artful Dutch writing stencil harkens back to the time of Rembrandt and the old masters of painting. Infuse a bit of art history into your creations with the flowing script straight from the ink of a quill pen. Rembrandt's Words is available in the 9×12 and 6×6 sizes.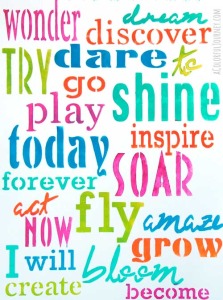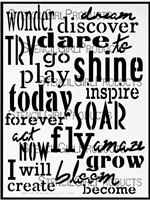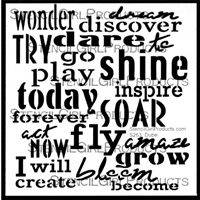 Now is the the time for you to soar, to fly, to live your dreams!  Add all of these words of encouragement to your art or pick and choose individual words that speak to you in the moment.  Now Is the Time is available in the 9×12 and 6×6 sizes.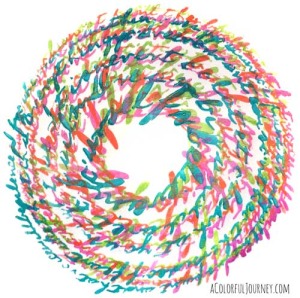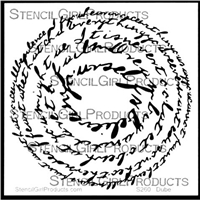 These illegible words of encouragement scribbled in concentric circles represent a wish that kindness towards one another's creativity be forever infinite, without a beginning and without an end.  Encouraging Scribbles is a 6×6 stencil.
Be sure to stop back everyday, Monday -Friday this week for a new feature called Play Dates.
One of my favorite things to do is art with friends.   So I'm inviting you into my studio for Play Dates!
Play Dates are based on what happens when I art with friends and the questions that come up while we play.  This week it is all about spray inks and why do I use the spray inks that I do.  
See you tomorrow!