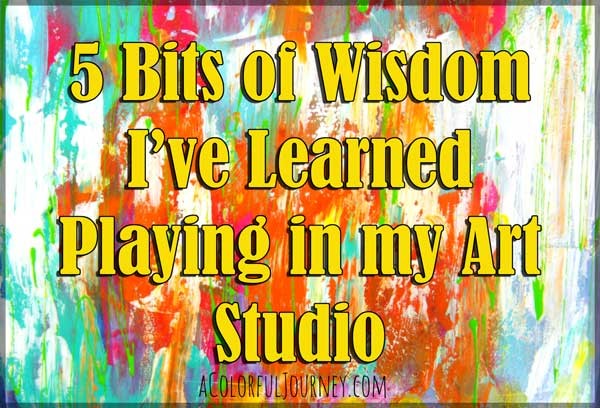 This is what happens when I am left unattended too long…had a hard time keeping a straight face for this one as I shared 5 bits of wisdom I've learned or I should say am still learning in the art studio. If I could remember these in my daily art practice it would make a world of difference…
Watch 5 Bits of Wisdom from the Art Studio on YouTube.
And here's one more bit of wisdom I would like to add that came to me after I finished the video.  When using double sided tape it works much much better if you remove the backing from both sides…and yes that was from experience….OOPS!
So what wisdom have you learned while arting and creating?