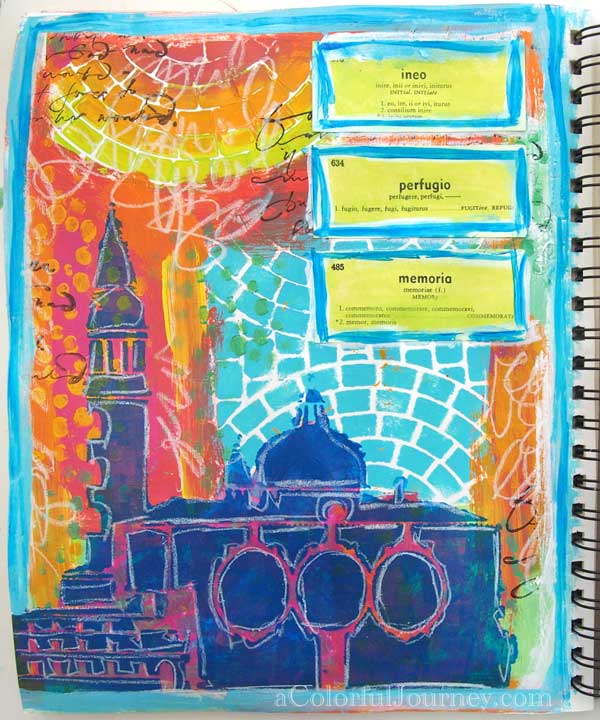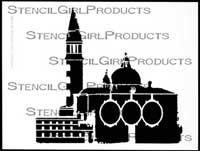 Although I can't hop on a plane to travel right now, I can take a trip in my art journal!  My muse is my travel agent and she's booked me to Venice for this trip.
Below is the progression of my art journal page as I played with the newly released, Venetian Large 9×12 stencil from StencilGirl.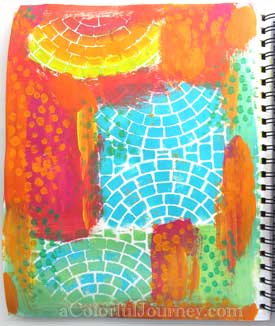 No plan, no goal. Just random play with  What's the Point from Nathalie Kalbach and Intersecting Circles Brick from Lizzie Mayne.
The bricks reminded me of my trip overseas so I grabbed a stencil inspired by Venice.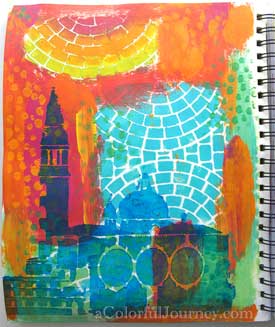 I used the Venetian  9 x 12 stencil with acrylic paint.  But all the color in the background made the building hard to see.   A problem?  Nope.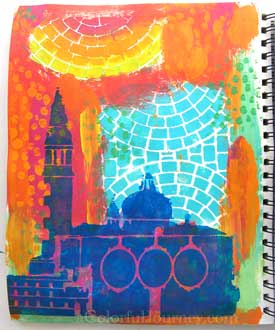 I added a thin layer of pink paint all over the buildings.  I went right over the blue and the spaces in the building to even out the busy color behind it.
Then put the stencil right back on top and restenciled it.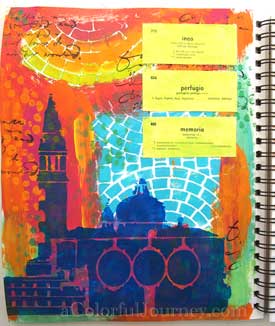 Now it was time for words.  A touch here and there of stamped script and 3 Latin vocabulary cards.
What do these Latin words mean?
Begin, take refuge, and memory which I took to mean Begin to take refuge in the memory of Venice.
I know my Latin professor is cringing right now because I certain took liberties with the Latin, but this is art…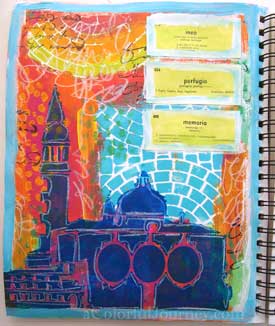 Lightened it all up with some blue and white paint and white Stabilo pencil on the buildings.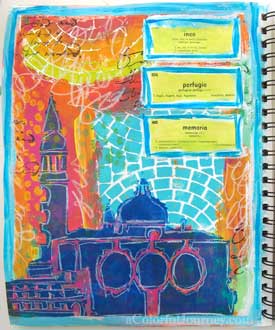 A darker blue around the edges finished up this art journal play session.
Wonder where my muse will take me next in my art journal…any suggestions for my muse on beautiful places to visit?