Do you have any old scrapbooking papers that you may not love anymore or that you never did but they were part of a larger collection of papers?   Well I do, actually quite a few. My style has changed over 10 years – no shock.  I decided to experiment with them.  Since I might never use them there is NO FEAR of ruining them!  The bonus is I might end up with more drawer space if I use them!
I grabbed a can of white spray paint, a bunch of stencils, and old scrapbooking papers.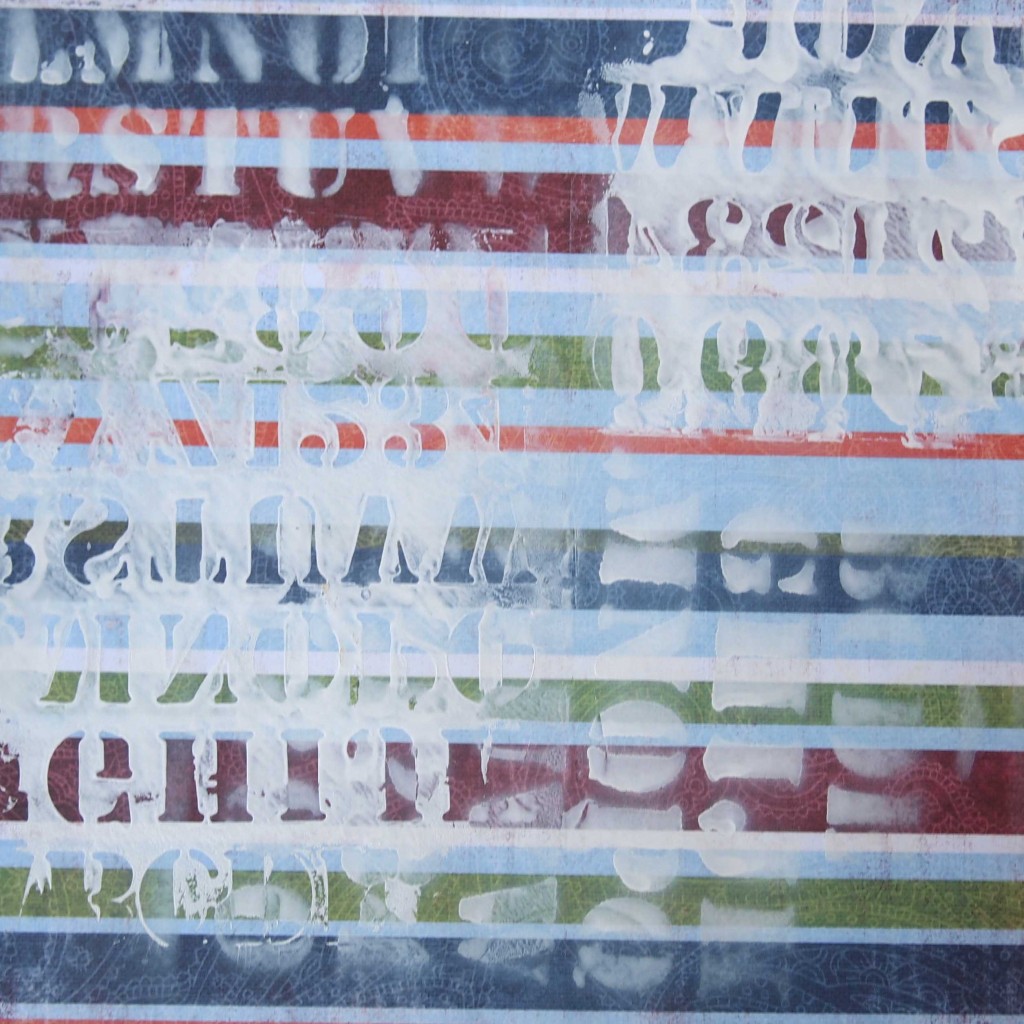 Add spray inks – I used Tattered Angels chalkboard inks and Adirondak color wash.  The ink pools on the spray paint so it was easy to wipe off so the white would "pop".  Now the stripes I didn't love have been pushed deeper and I love them now.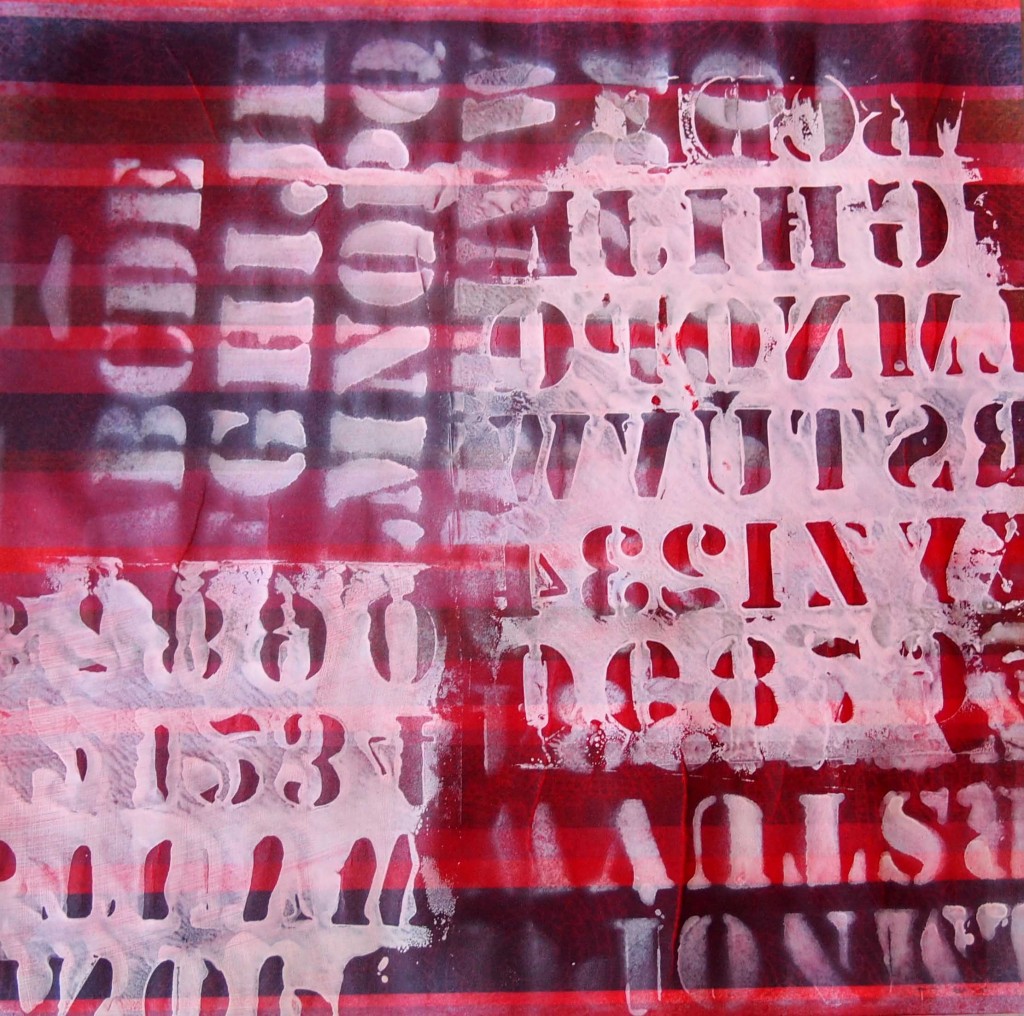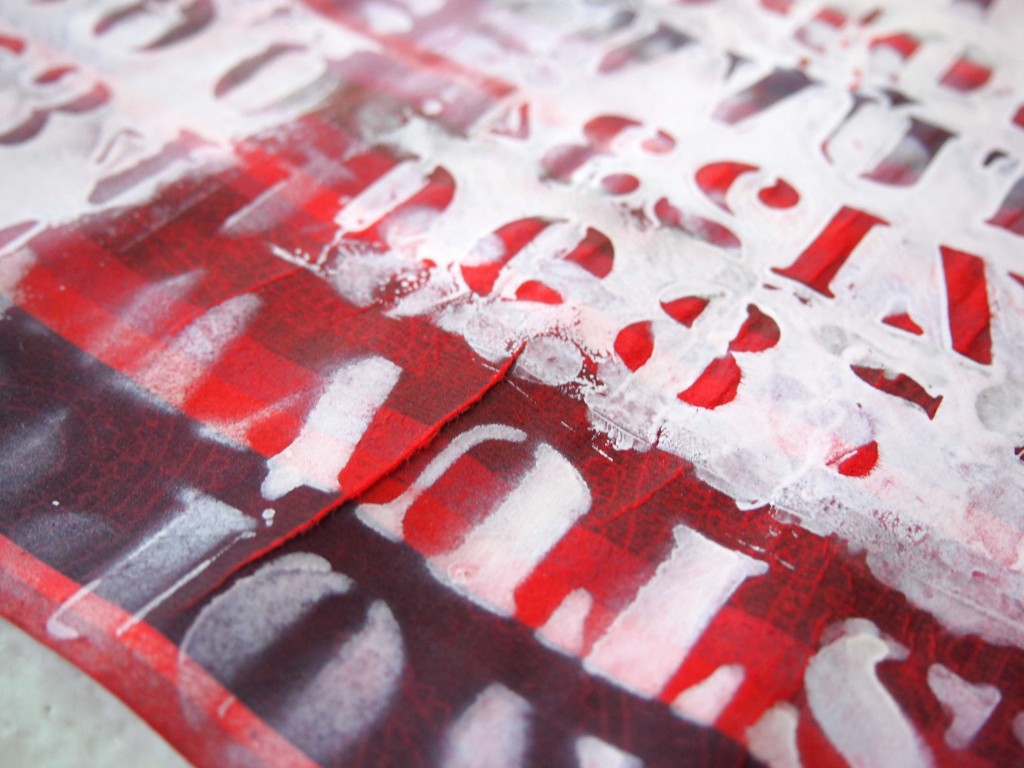 The paper was drenched and it was just thin scrapbooking paper so it wrinkled in places.  I loved, loved, loved the texture it created.