If you haven't done 21 secrets yet – you should!  It is a huge value and they've extended it this year!  Dirty Footprints Studio is the place to find out all about it.  In celebration of all her big news she's challenging us to all come clean with our art journaling secrets!
My big secret is I have all sorts of thoughts – often unproductive gremlins saying useless things.  So, to quiet the gremlins I write what they say.  I never want to read it again later so I use my messy handwriting.  This is frequently in the background of my art journals.  Here I used watercolor pencils and wrote on top of the words with different colors.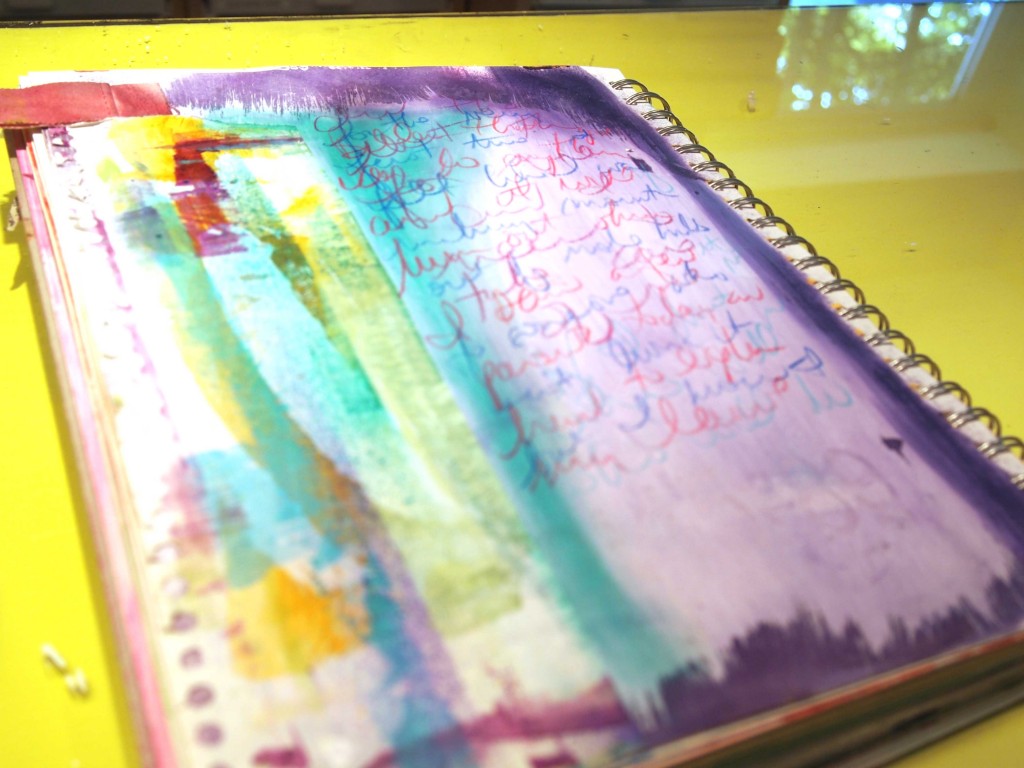 Spritz with a little water and mush it around with a dry paintbrush.  Now I have silenced those gremlins.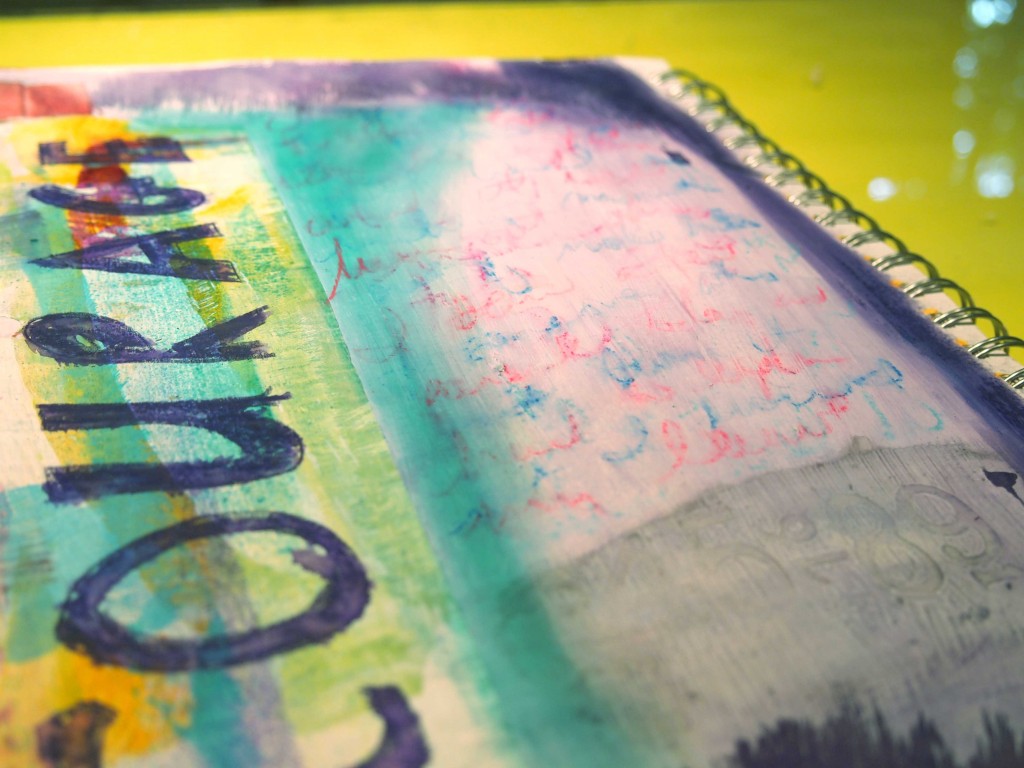 Here's the finished page with my current favorite – umbrella man.