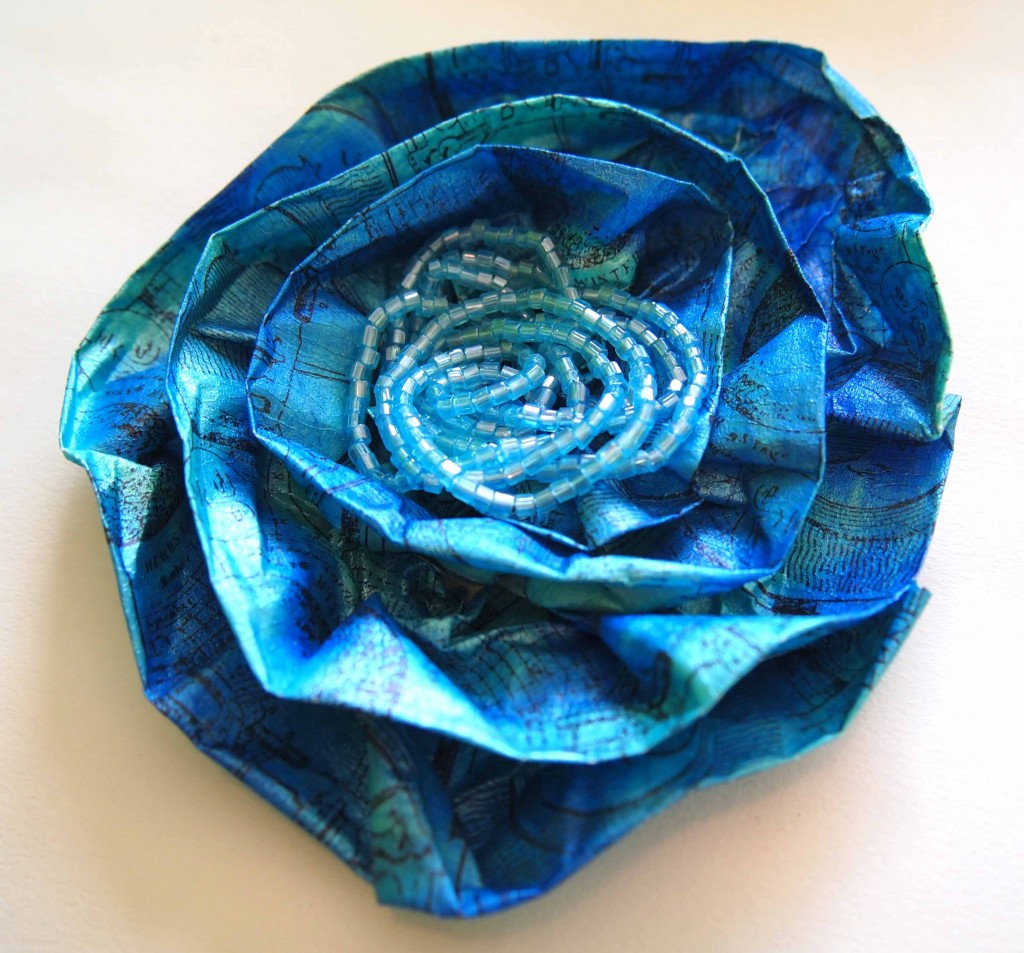 Thank you all for your kind words as I celebrate my first article in Somerset Studio!  Good news is always better when it is shared with friends.  As I am writing this I am deep in negotiations with YouTube, my internet provider, and my computer. Apparently there is discord in my electronic world and they won't work together to upload this video!  I am confident that my heavy sighs of frustration will somehow make them all get along and let my video upload…
This flower was made with artist tape which is no surprise this wee!   How long a piece of tape you use and how wide it is determines your final flower size.  I used a piece that was about 2 and half feet long for the blue flower.  The center was a bit, well, ugly.   A strand of small beads came to the rescue.  I had this canvas camera bag from Donna Downey that I added watered down iridescent paints to give it a shimmery blue color.   I hadn't been able to find the right element to put on the flap- got that solved now!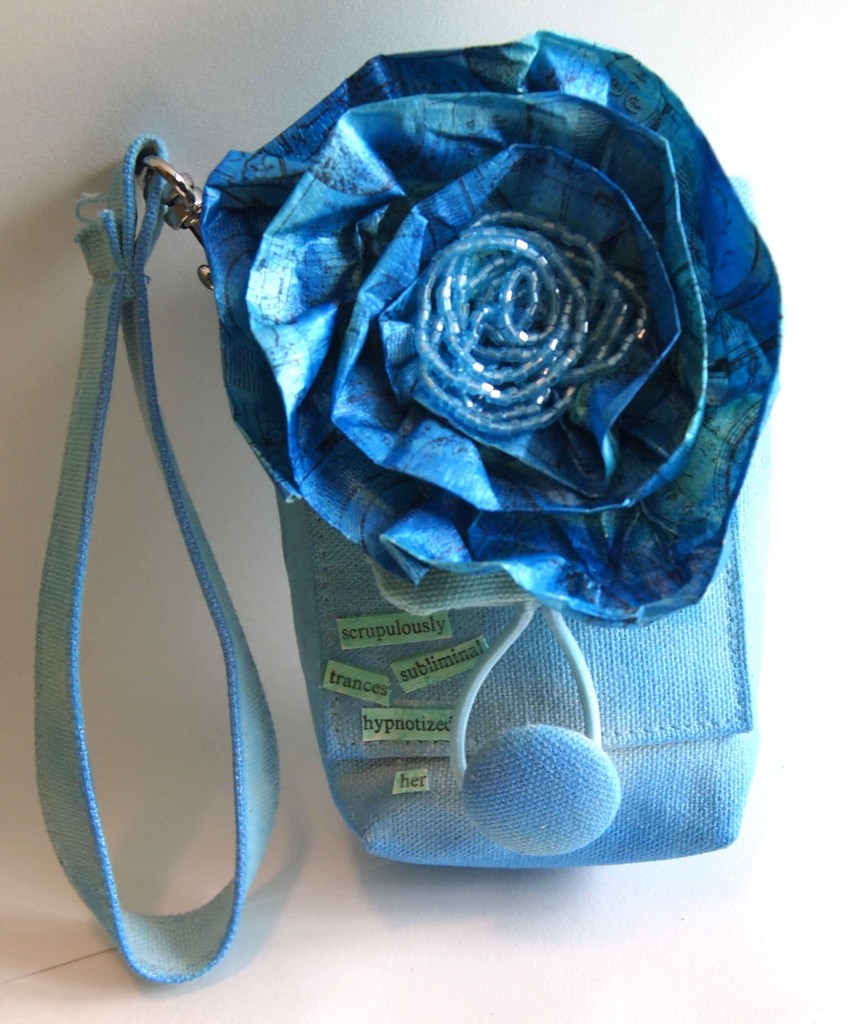 ***I had almost given up but the peace talks have been successful and a treaty has been signed!  My video is now working!!