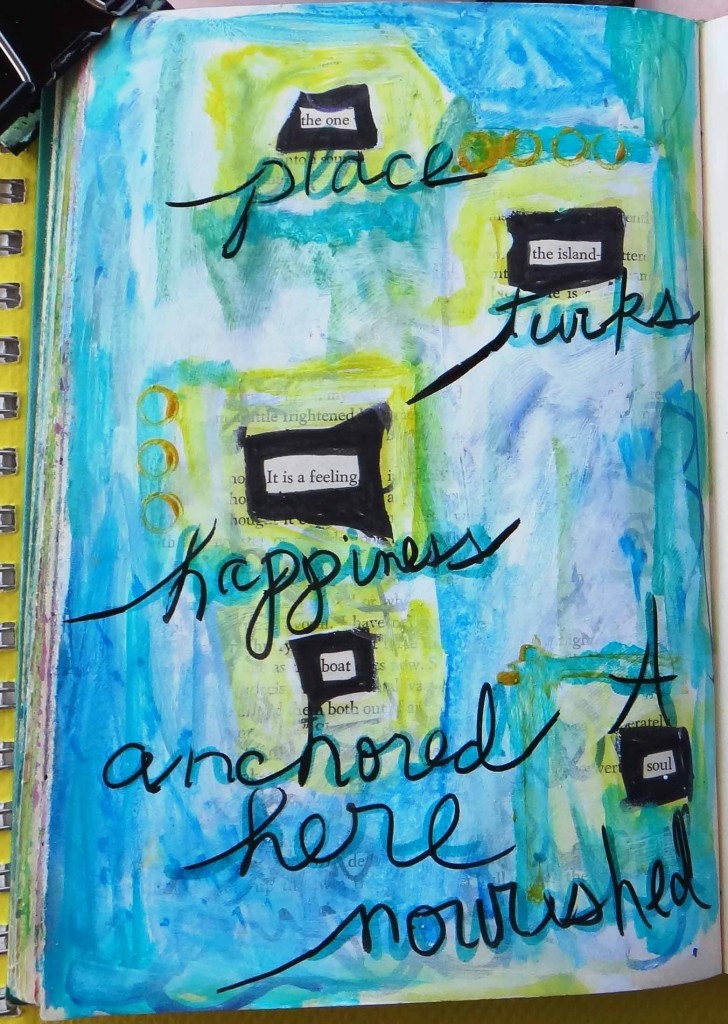 My virtual vacation is taking to Turks and Caicos today!  This page brings back such wonderful vacation feelings for me.  I can almost hear the waves and see my kids para-sailing high above the beach.  Notice I said my kids, not me.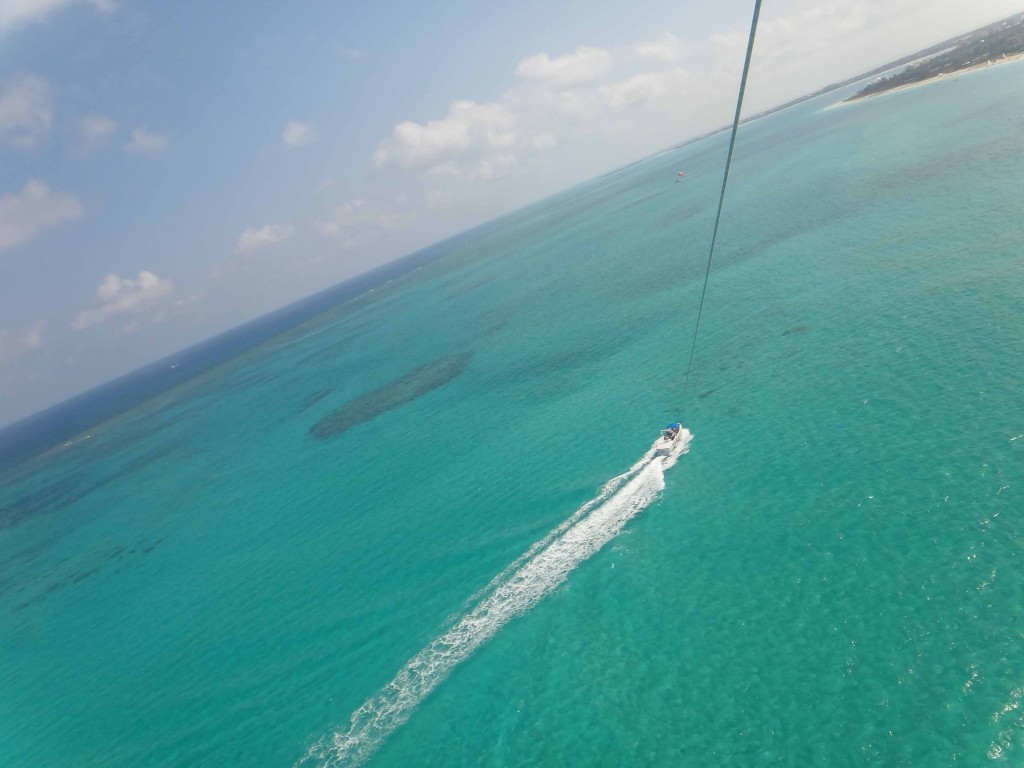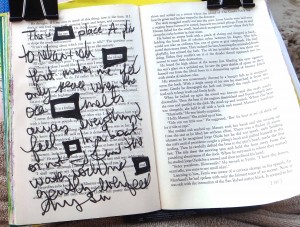 Best thing I brought in my traveling art case- the black clips to hold the pages so they didnt' blow around.
I scanned the page and boxed in the words that spoke to me.  Then I went back and added a bit of stream of consciousness journaling.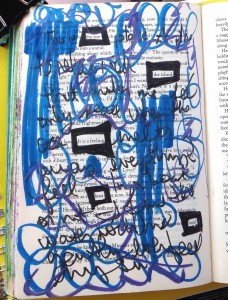 Scribbled with blue reinkers to add a bit of blue color.  Staring at the ocean had me stuck on the color blue for some reason…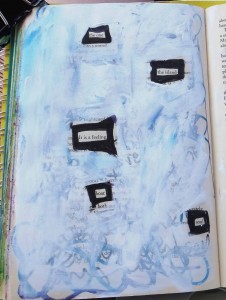 The blue was way too busy so a bit of gesso pushed it back.  As a bonus a bit of the color bled through and mixed with the gesso.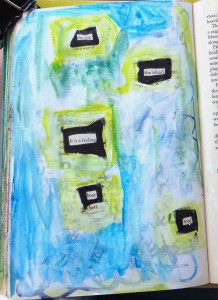 Added a bit of color with gelatos and inktense pencils.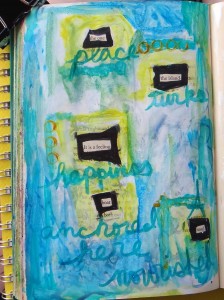 Added the words with paint.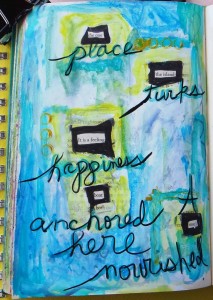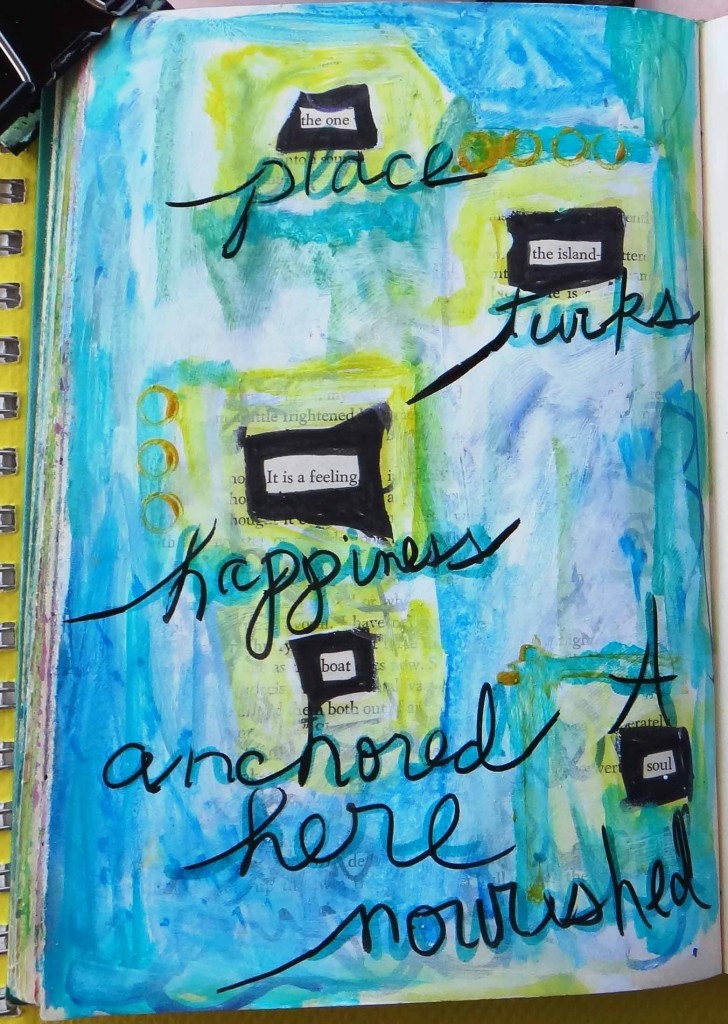 Added black Pitt pen to make the words pop out.
Thanks for grabbing your luggage and joining me for my virtual vacation!  If  you'd like to win the V.V. creativity kit just link up your vacation blog posts, photos on flickr (or other site), or your vacation inspired art!  You can find all the details here. Remember that everyone is welcome on this vacation, even if you've never done a link up before.  I'll be randomly drawing for the winner on Saturday, June16th!