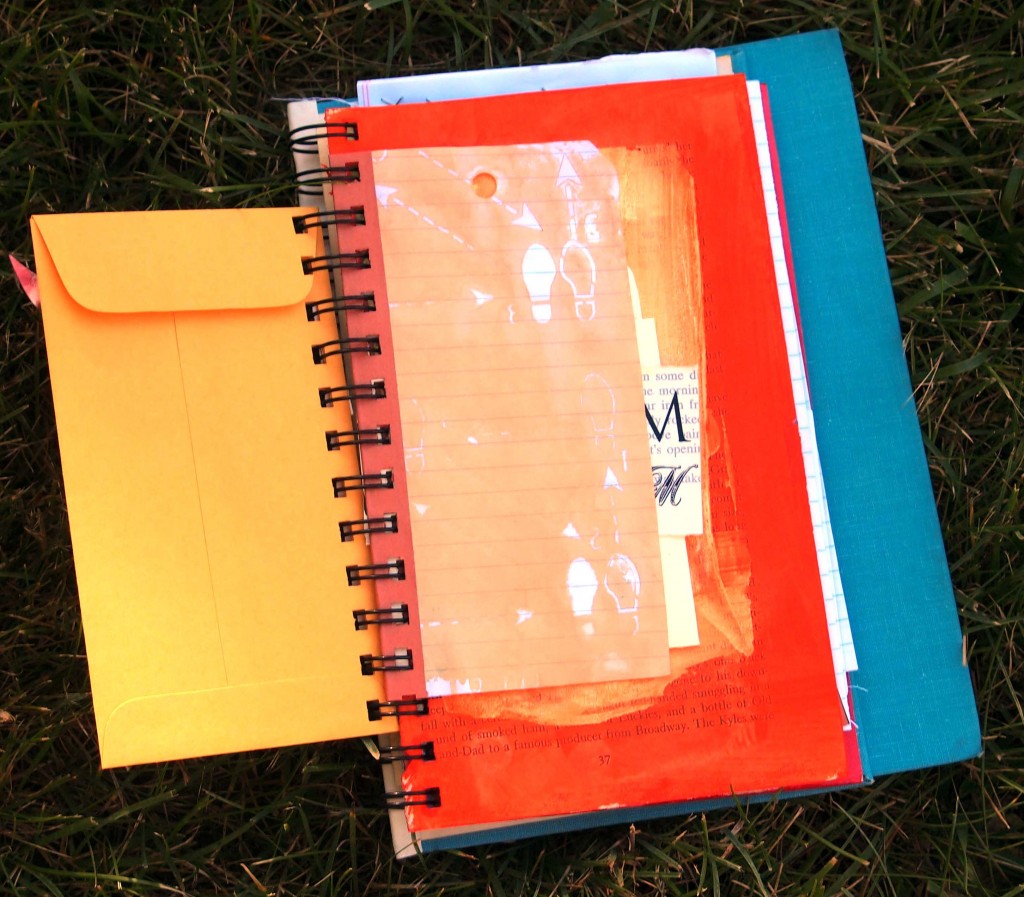 Part of the fun of this type of journal is having pages with different sizes, weights, and shapes.  I cut a tag from notebook paper for this page.  I stenciled on it with Tattered Angels Chalkboard ink.  I wanted color, but it still needed to be light enough someone could easily write on it.  A hint of sparkle is a great bonus.  Unfortunately, the paper was too thin to hold with the binding, so I added cardstock to reinforce that edge.  I recommend reinforcing any thinner pages if you want it to survive reasonable use.
***Update- I create a full DVD/video download all about making junk journals out of old books so that you can see the process from start to finish and I've loaded the video up with all sorts of how to's for building fun pages to fill it too!  You can find the DVD/download here. ***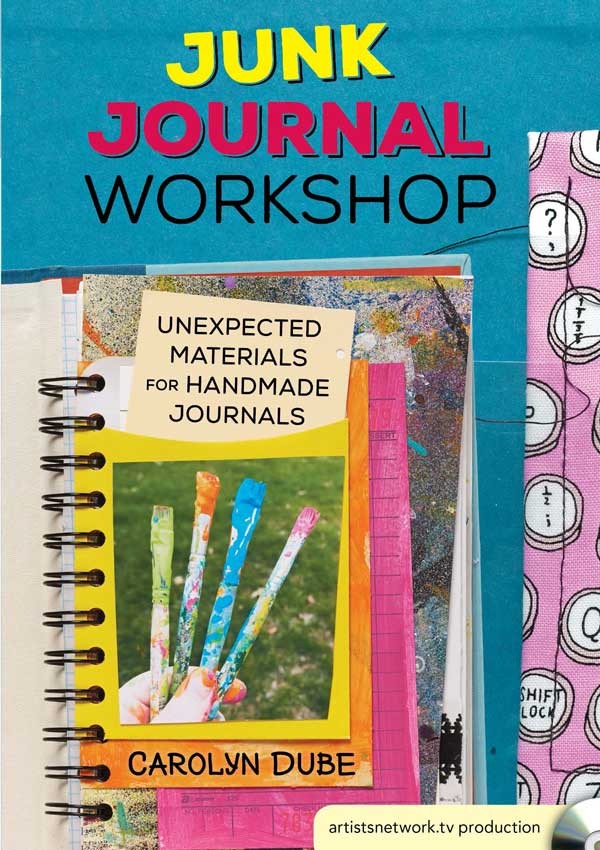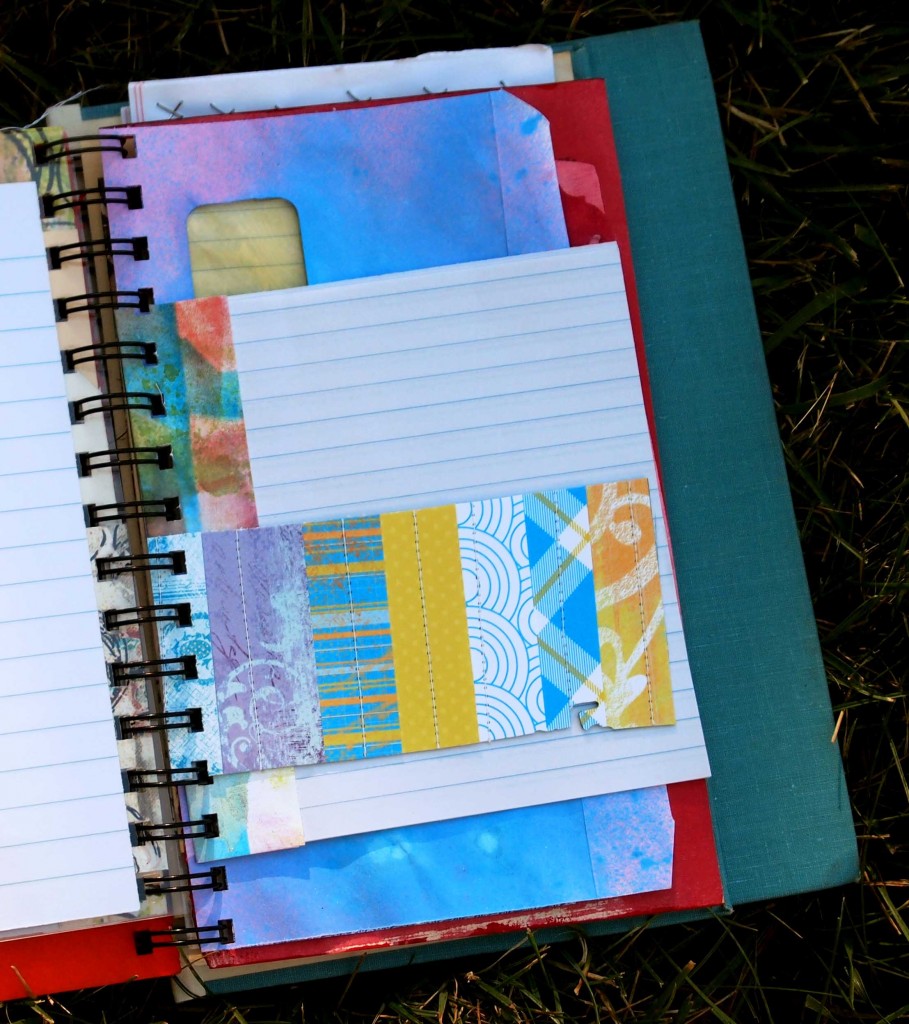 The stitched paper was a leftover and added a great punch of color.  There is a bundle of notebook paper beneath it followed by a junk mail envelope sprayed with various inks.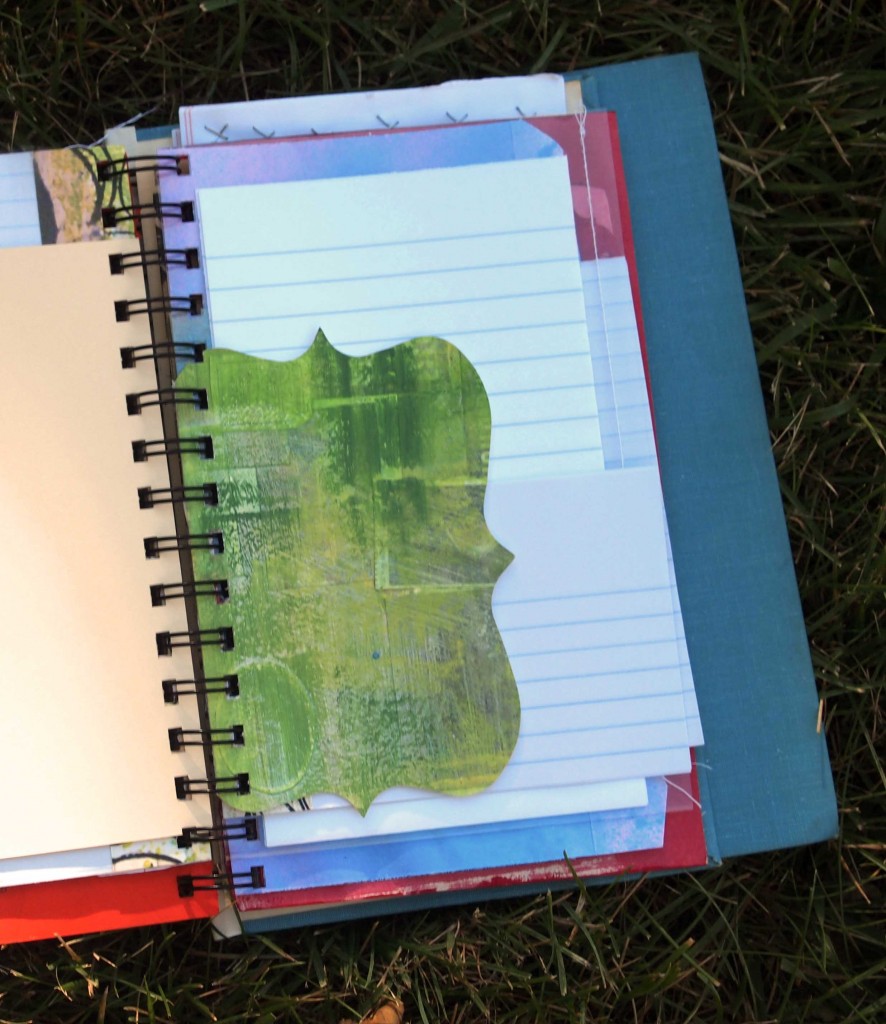 When you put die cuts into this type of journal be sure to do it on a heavy paper or chipboard.  This one happens to be on heavy watercolor paper.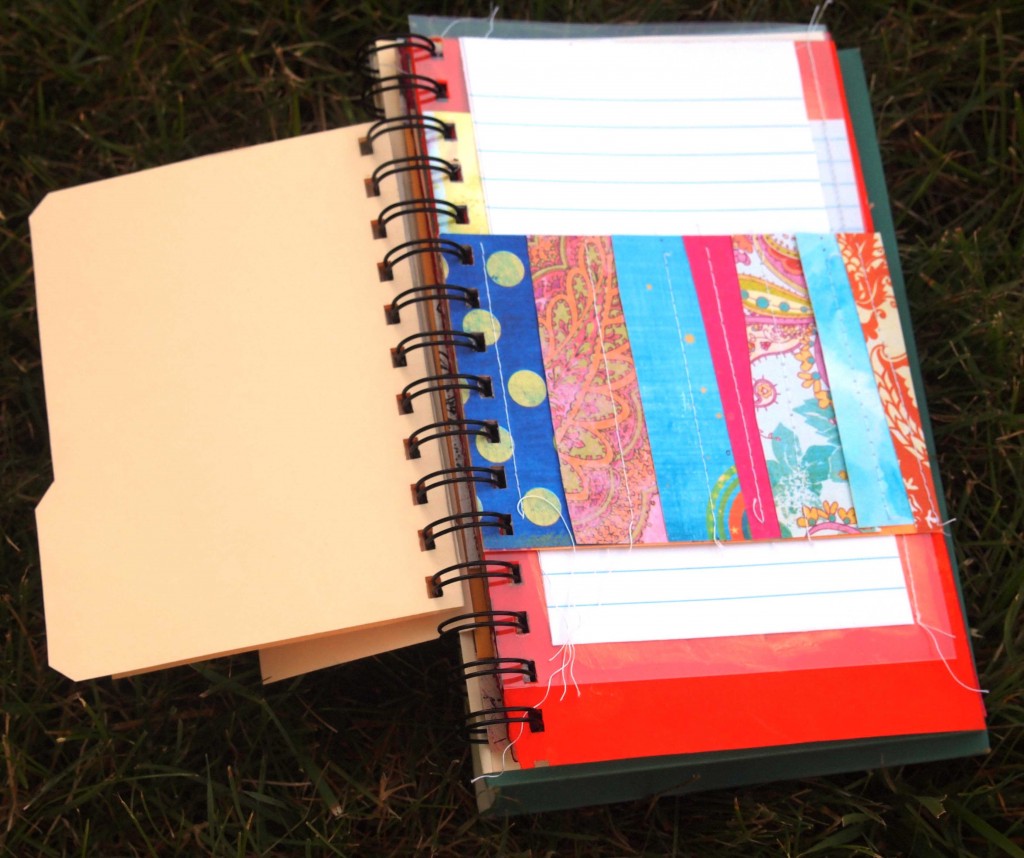 Cute little file folders provide a space for journaling or stapling of ticket stubs, maps, or other ephemera when traveling.  You can see the clear pocket under the striped piece.  These are filled with writing paper but end up hold brochures and other travel documents during the trip.  My next post will be a quick tutorial on assembling the book.