Ugly papers don't have to stay ugly! One more layer can make a big difference! Below are some brayer clean up papers from gel printing and they do not make me happy the way they are.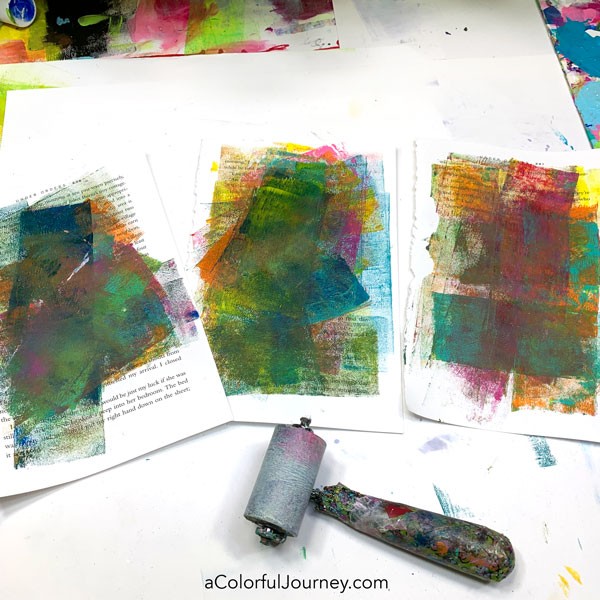 Using the stencils from the Overlapping Shapes collection I created for StencilGirl Products, I'm going to get some white and pattern onto these papers.
To create crisp stenciled lines there are a couple of things you can do if you're an impatient stenciler like me.
Use a thick paint, like a heavy body paint
Use a small amount of paint on your cosmetic sponge
Apply in an up and down motion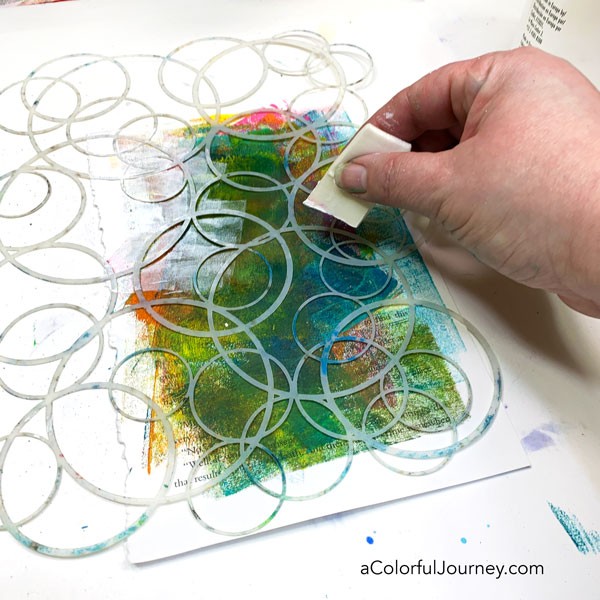 Now that only a little bit of the colors are showing, these papers have transformed into ones I love. Should you ever happen to have an ugly paper, try adding a layer of white with a stencil!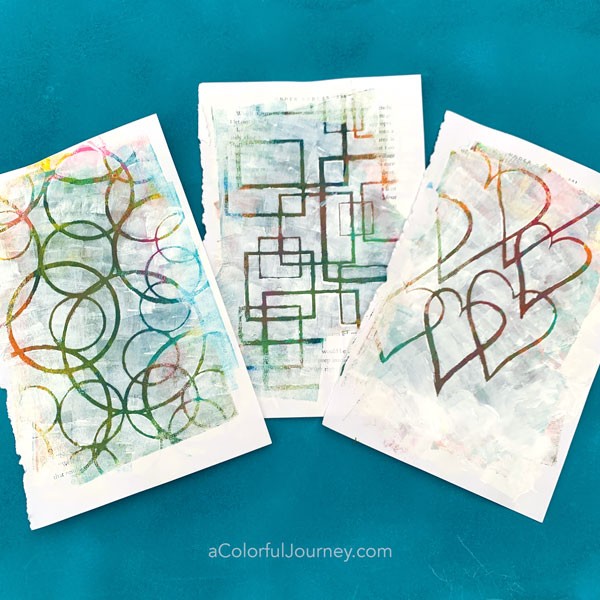 Here are the supplies used. Some of these links are affiliate links which means I get a small percentage. For example, I'm an Amazon Associate & I earn from qualifying purchases. It doesn't cost you anything extra and you get a really good feeling knowing that you are helping keep the free tutorials coming!