This was a peanut butter in my chocolate situation. These two stencils were out on my table when I realized they'd work exceptionally well together. Even though I had a direction I was going, there were challenges. And all of them had to do with my impatience while art journaling.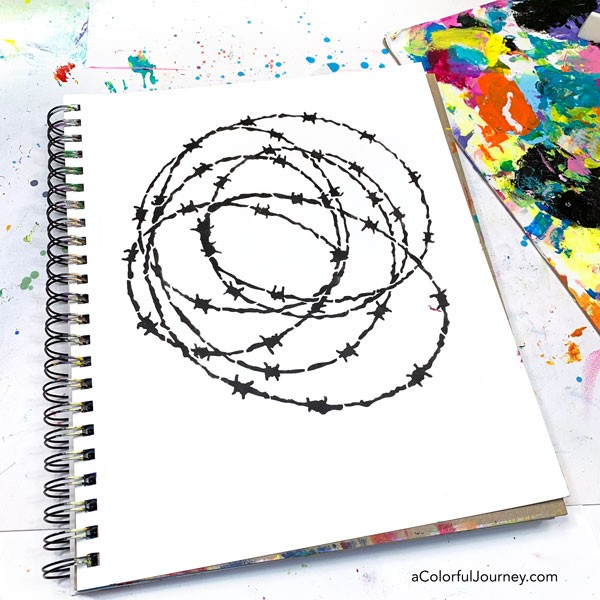 What's the best paint for creating a crisp stenciled image? Any thick heavy bodied paint. Also, use a small amount of paint and stencil in an up and down motion. That's how even an impatient messy stenciler like myself can got a crisp details using the Barbed Wire stencil.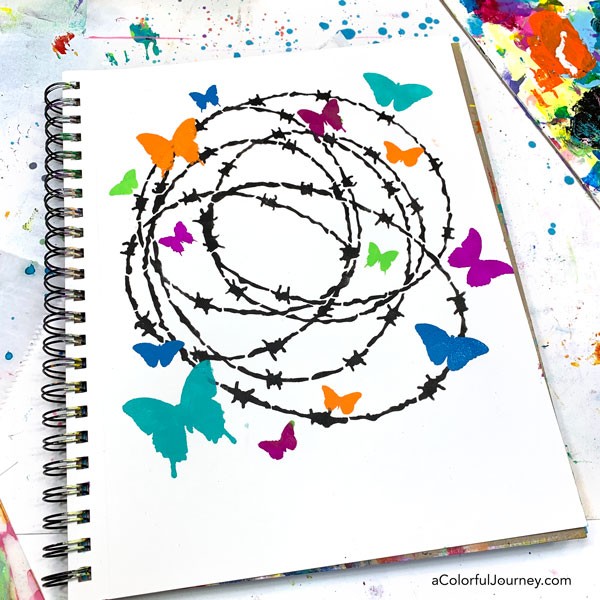 Little things can make a big difference. Like how you place the stencil so you don't have to worry too much about smearing the paint. I was way too impatient to wait for each butterfly to dry before going on to the next one.
When you're stenciling just one part of a stencil, say like a butterfly, you can use something as simple as a Post It note to mask off the areas you don't want to accidentally get paint through.
That was too much work for me, so I stenciled away without any masking. And that's why there were 2 spots of over stenciled paint on there that I could. not. stop. looking. at.
But just a little dab of white paint and they just covered up. Nobody knows it ever happened. Well, expect for you and me.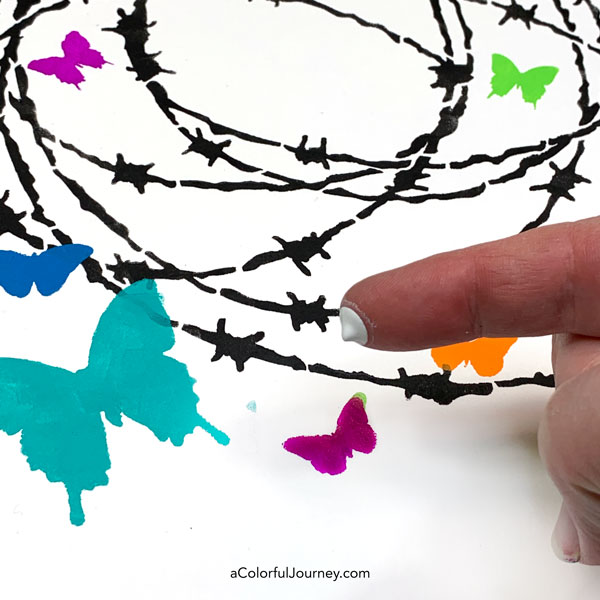 You can use more than paint when you're stenciling. A pen, a plain old everyday pen, was used to stencil the word hope from my Uplifting Words stencil.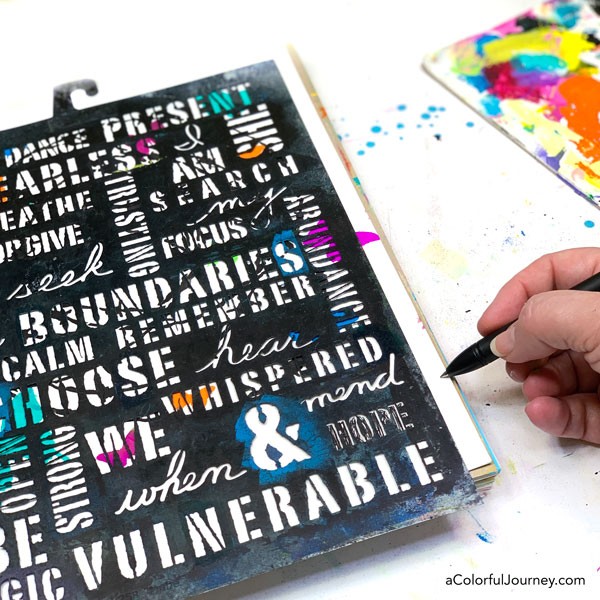 Why did I choose hope for the title for this page? The barbed wire represents the struggles and uncertainty in the world right now. The colorful butterflies represent the hope that things are going to be able to get through this together.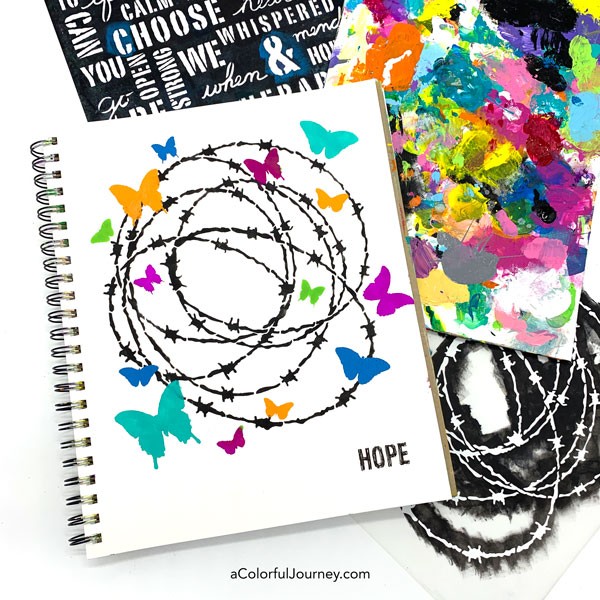 Here are the supplies used. Some of these links are affiliate links which means I get a small percentage. For example, I'm an Amazon Associate & I earn from qualifying purchases. It doesn't cost you anything extra and you get a really good feeling knowing that you are helping keep the free tutorials coming!