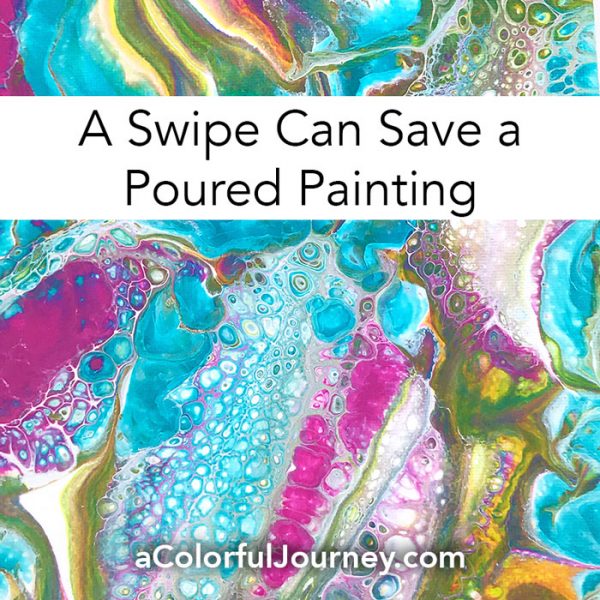 What can you do if you don't love your paint pouring at the moment?  Give it a few swipes to get that color moving and shifting.  Just swishing a palette knife, or anything you've got handy, can shift the color and pattern on the canvas, just like it did for me in the middle of this play.
Watch A Swipe Can Save a Poured Painting on YouTube.
Using condiment squeeze bottles allows you to strategically place paint. What's in those bottles?  A mixture of acrylic paint and Floetrol, which acts as the pouring medium.  When filling  a bottle I will mix it in a jar or large cup first, then add it to the squeeze bottle.
What ratio or recipe do I use?  In all the pouring mediums I've experimented with, I found the same recipe makes me happy.  Anywhere from 3/4 to 1 1/4 cup pouring medium to 2 ounces of paint  (less paint if using an artist grade paint) gives me the same results when pouring. You can see how to mix it up and well as everything else you need to know to make your first pour in this video.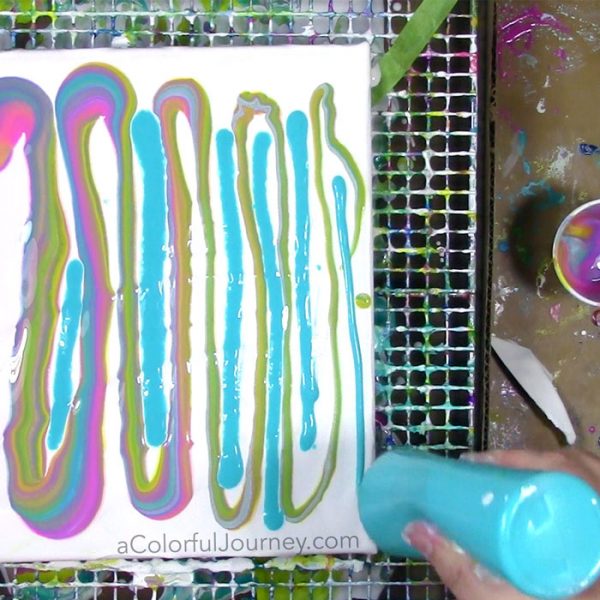 What can you do if you're not in love with how a pour looks?  Do something else to it to get that color shifting and changing, like using a palette knife to swipe.  I swiped here and there to turn it into a canvas I loved.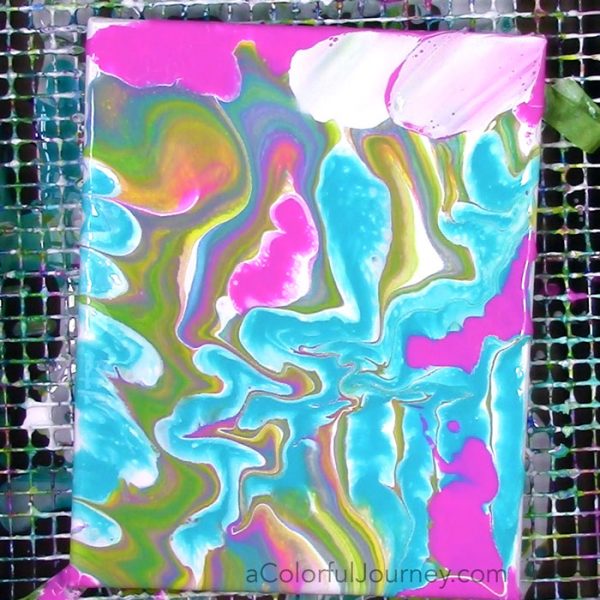 Next time you're pouring a painting, if you find you don't like how it's looking, give the paint a swipe and see what happens!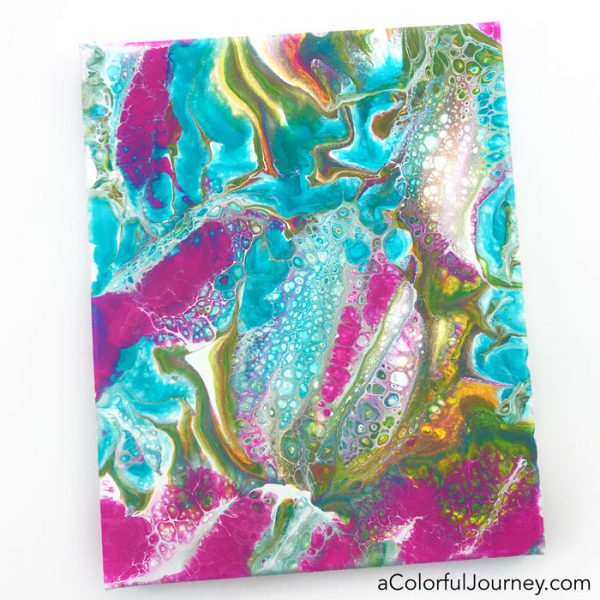 Here are the supplies used. Some of these links are affiliate links which means I get a small percentage. It doesn't cost you anything extra and it helps keep the free tutorials coming!