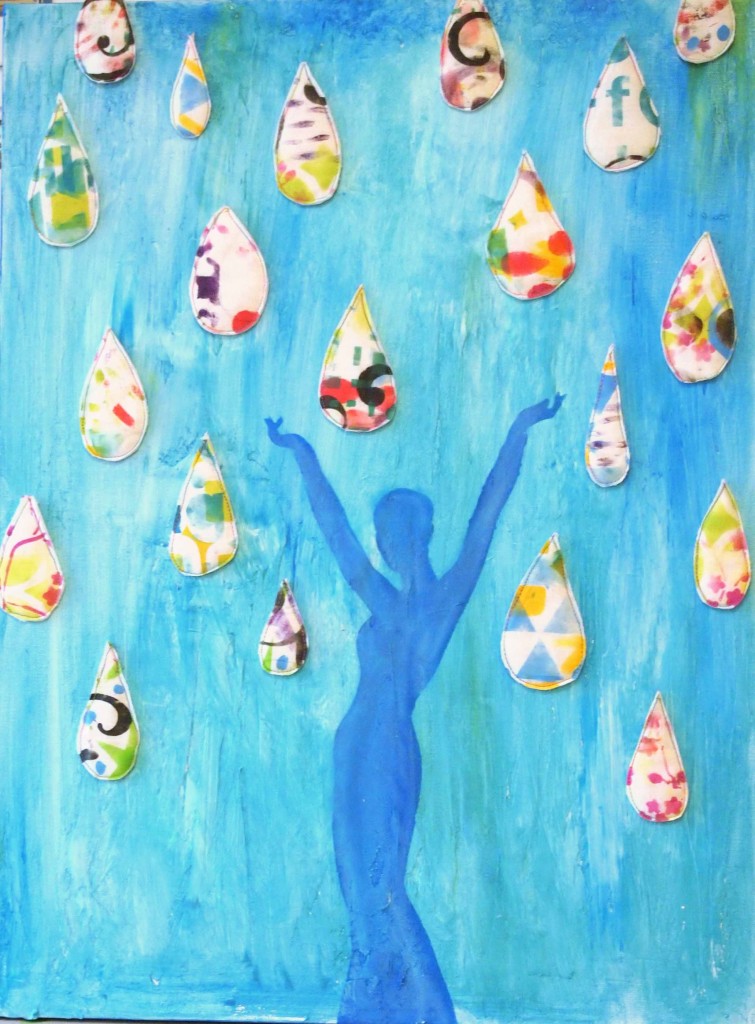 I am still on my raindrops kick.  One of my favorite summer activities is to walk in the rain- it feels so freeing to not care if I get wet AND step in all the puddles.   It's getting cold here so I'll have to create that feeling in my art because I don't get excited about walking in freezing rain…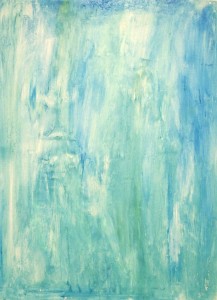 Started with paint and added modeling paste for a gentle texture.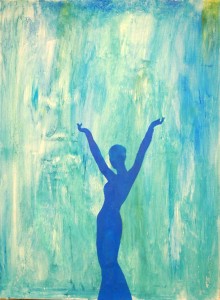 The silhouette is added with plain old blue paint.  Later I smudged some Portfolio crayons on her – she was just to stark with paint only.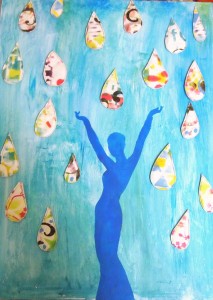 The raindrops were made from a piece of fabric I stenciled while at Julie Fei-Fan Balzer's class in NYC.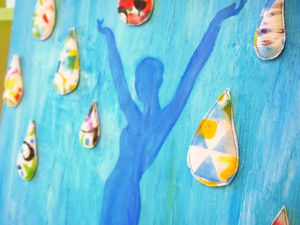 I stitched batting between the stenciled fabric and a piece of scrap on the back.