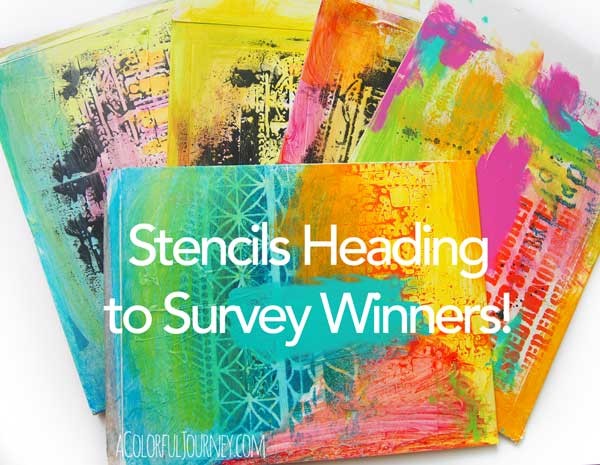 A BIG thank you to everyone who participated in my survey last week!  I was blown away by the number of surveys and the depth of the answers.  I am working my way through every single one and based on your feedback, making some exciting additions to the blog!  Stay tuned!
The 5 winners have all picked their stencils and now they are heading out to their new homes in colorful envelopes!
Congrats to:
Barbara F.
Linda D.
Sharon R.
Kathleen M.
Jamie
If you didn't win…never fear! I've got a new giveaway coming on Tuesday!