Do you remember the old Reese Cup commercial when two people bump into each other which causes the chocolate bar to fall into the jar of peanut butter?  That was almost what it was like at my house when I was picking up my daughter's jeans and then I saw one of my new stencils.  What if I put them together?  This is what happens!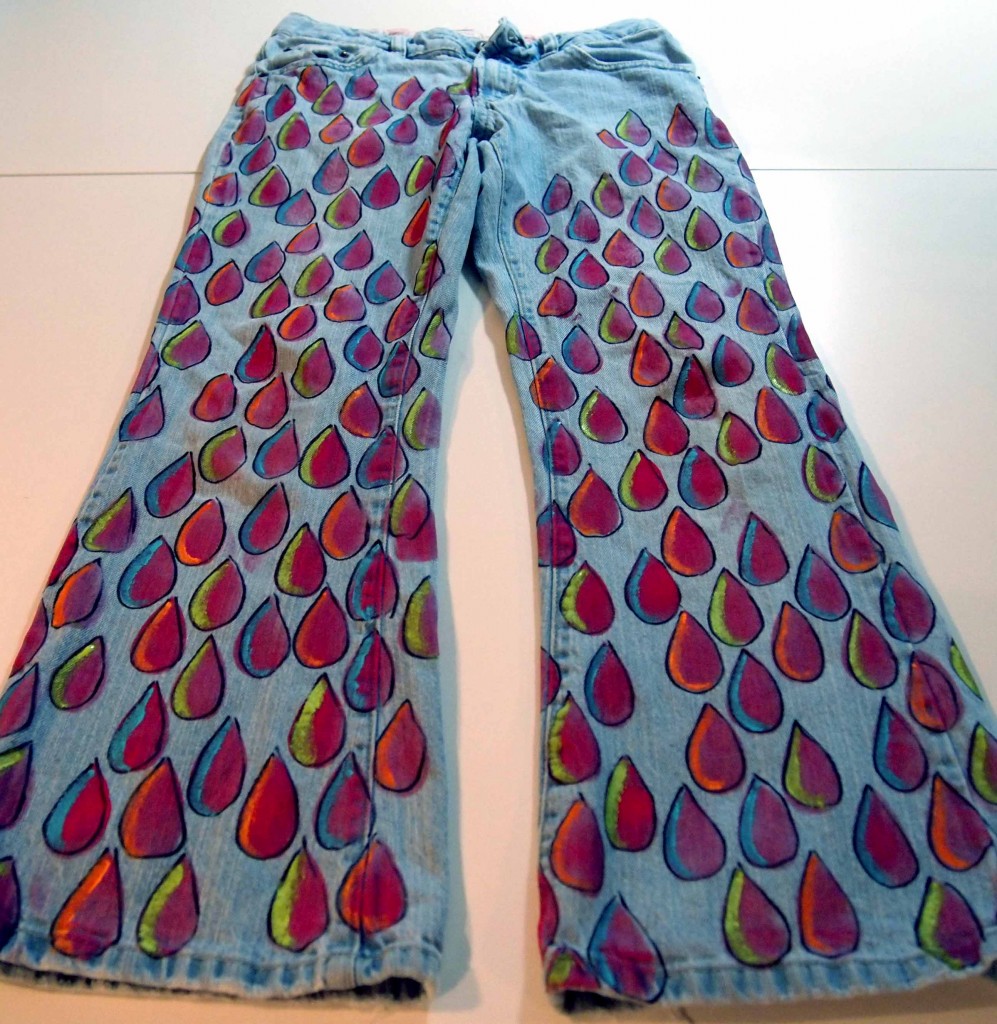 Here are the steps:
I used Julie Fei-Fan Balzer's stencil put the first layer of paint on (this was just craft paint – I figure it will wash just fine since any time I spill paint on my clothes it never comes out).  Here it is with almost all the raindrops on it.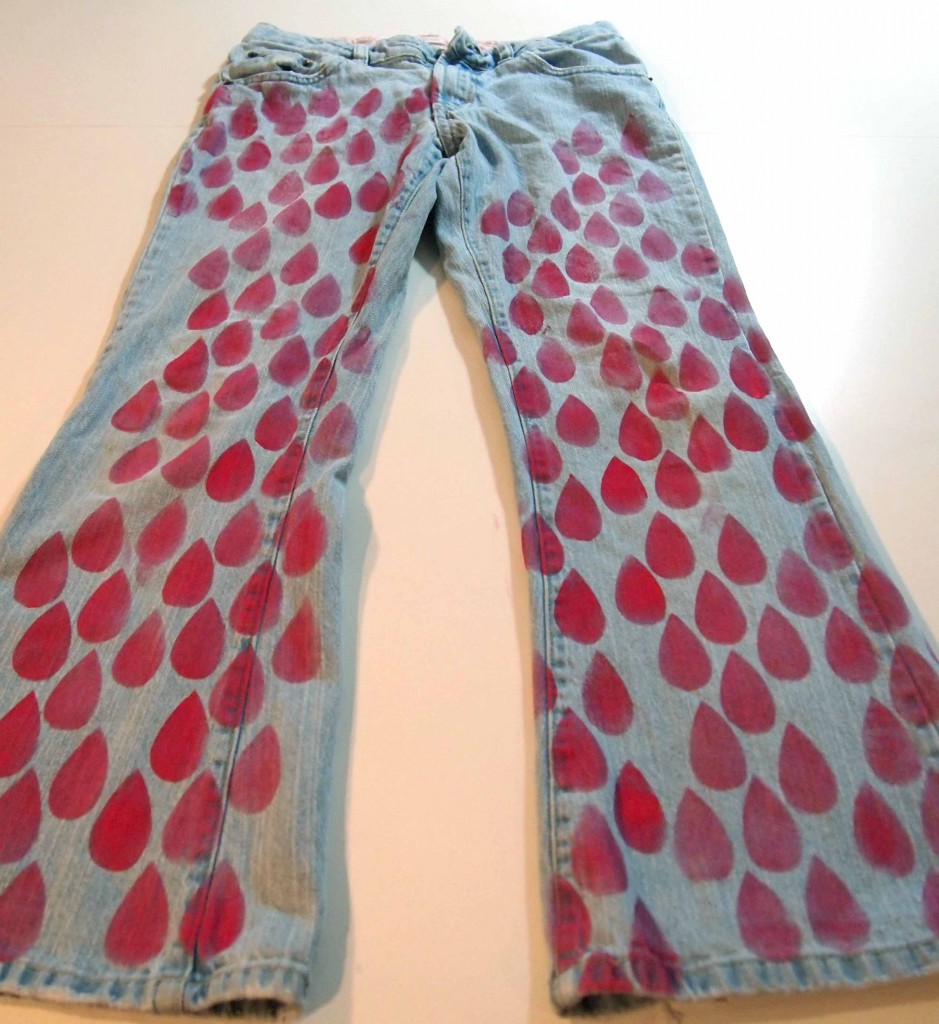 2. Outlined the shapes with a Sharpie.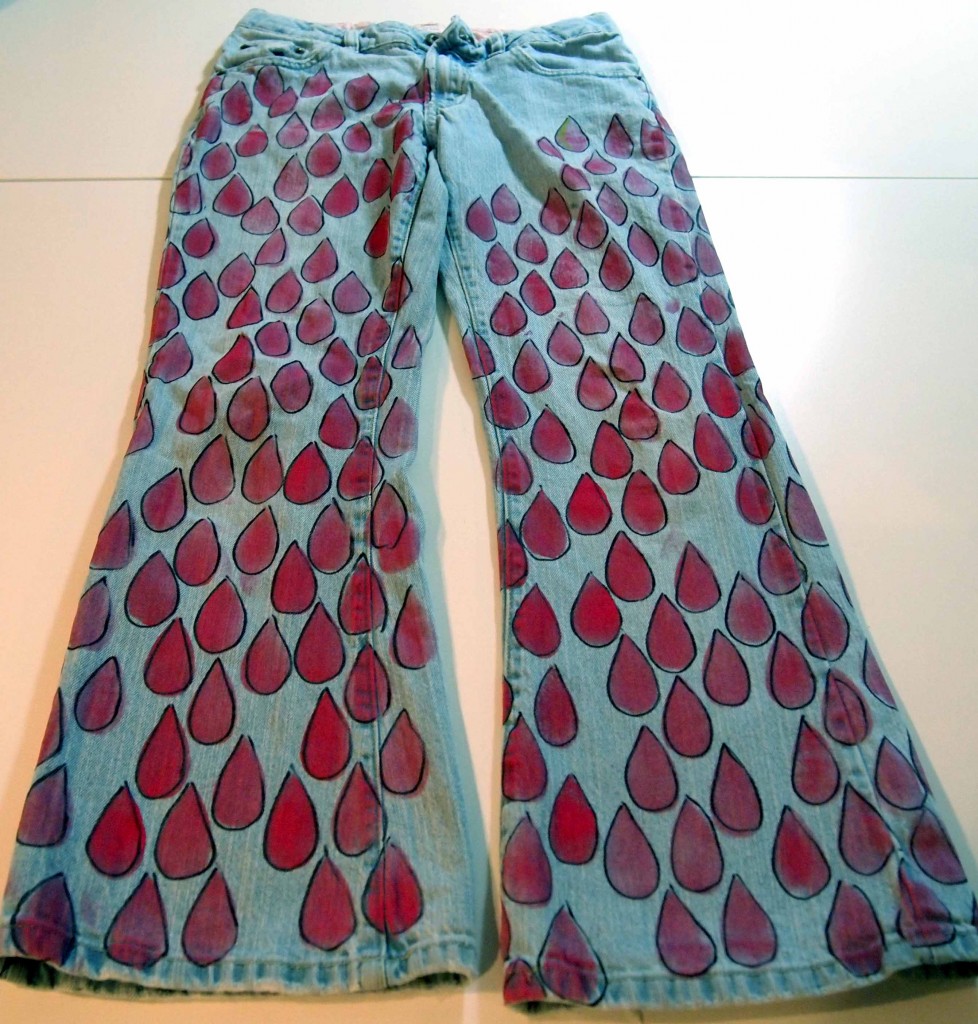 3. Used 3 colors of craft paint to paint swipes of color inside the shapes.