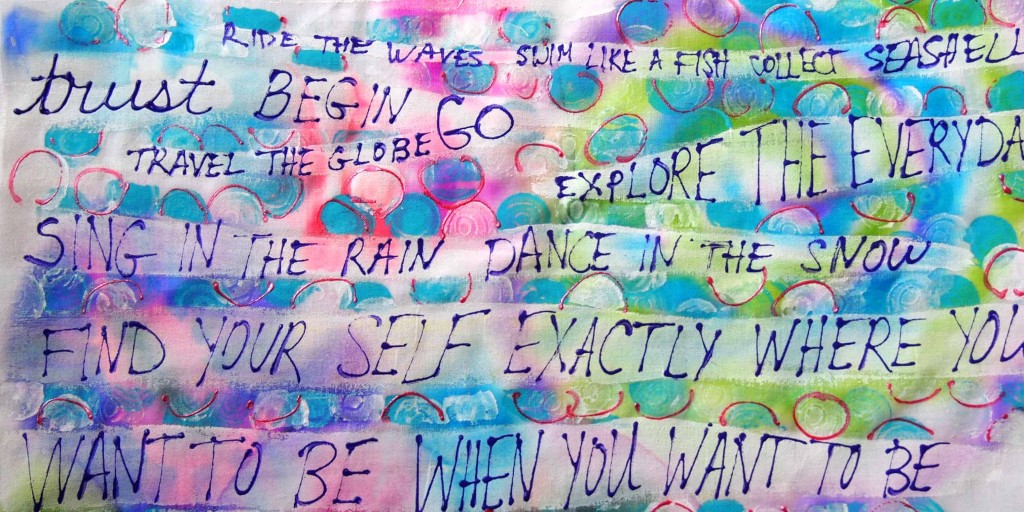 While ignoring practical responsibilities I ran across a tutorial on using a Sharpie and rubbing alcohol to decorate fabric.  The gist of it is to write on fabric with a Sharpie then drop rubbing alcohol on it.  It spreads – and looks quite cool.
So I stared doodling and spraying, dropping, and smooshing rubbing alcohol around.  It make a colorful mess.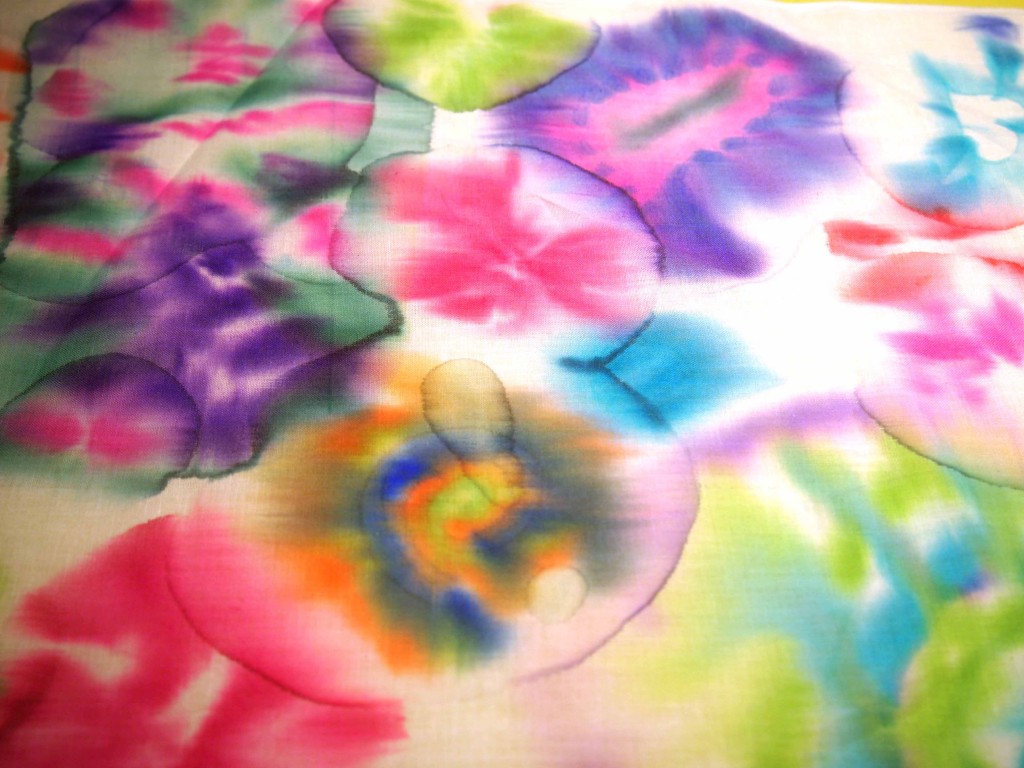 Alisa Burke's Beneath the Surface class inspired the rest of the fabric.    I kept adding layer after layer.  I didn't really like it in the beginning but then a few more layers and I fell in love with it.   Masking tape to make stripes, little round found objects to stamp a pattern, 3D paint to add some dimension, circles, and then stream of consciousness writing in the whiter spots.