My eldest daughter asked me if this old journal was mine & if I wanted it back.  I totally recognized it.  It had been a half birthday gift from my mother.   She's been gone a long time, but she manages to be a continuing part of our lives.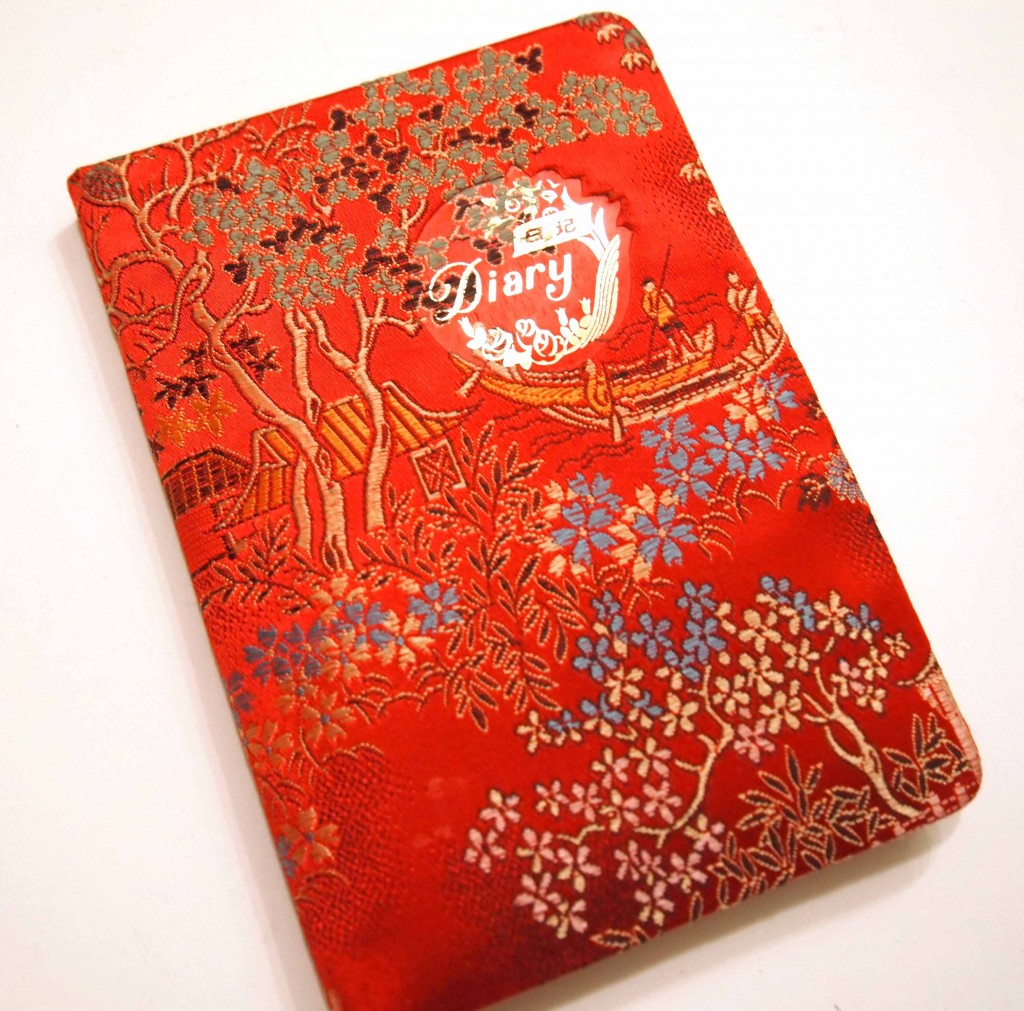 Written on the inside cover was "Recieved June 26,1984".  My National Spelling Bee daughter had even more proof I can't spell.  That's how she knew it was mine.  It had a misspelling, that horrible thing that stopped me from journaling so many times in the past.  I asked her if she wanted to use it as a journal since every page was completely blank.
She was hesitant that since it had history she wouldn't do it "right".  Not to worry I reassured her.  It has been floating around for 18 years and hadn't been used for that very reason.  It was up to her to use it.  She interrupted to say, "It was more like 28 years."  That's a reality slap- it really was 28 years!
I decided to write on the first page with the first thing I could grab ( a Sharpie of course) and I misspelled that word on purpose- I swear!  I am embracing my inner speller.  Now it has been ruined, flawed, and will never be perfect.  She is comfortable writing in it now.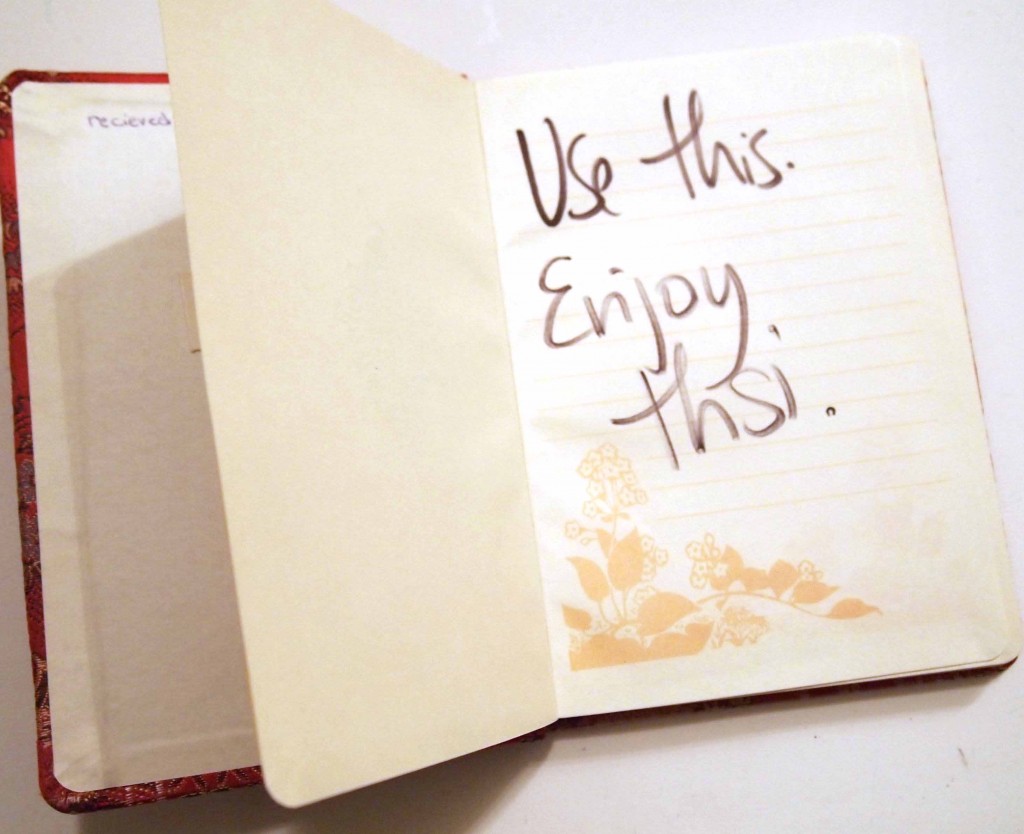 Nobody in 28 years wrote in that journal because it was seen as precious.  It has memories, but I don't believe it belongs in a museum.  It should be used.  I often look at a blank page as precious.  Why?  It is just a piece of paper and there is another under it.   So I just grabbed stuff and started.  It can be imperfect.  It can be flawed.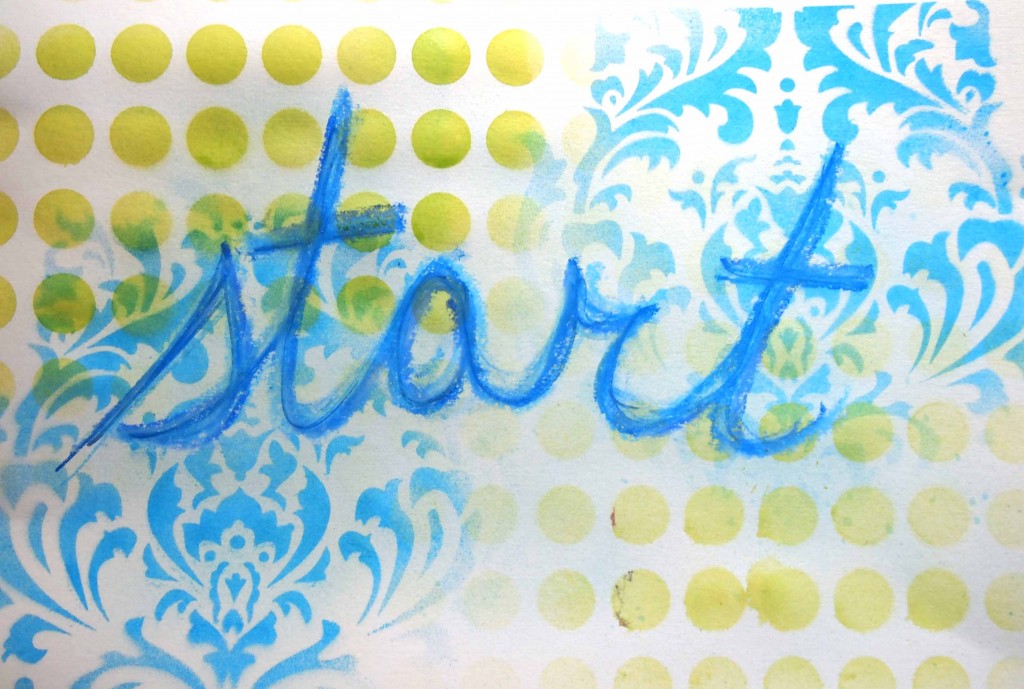 ****Here is the conversation my daughter and I had after this post went live. ****
Daughter: Hey Mom, I read your blog post! I really liked it.
Me: What did you think of the title?
Daughter: What, "Starting to Let Go of Perfect"? I thought it was good. It fit very well.
Me: Well, I'm not quite sure I like it. I don't know if it's just right for it…
Daughter: Mom…you need to start letting go of perfect.
Me: *laughed so hard I think I pulled a muscle*
Daughter: Sometimes I feel like I'm raising you as much as you're raising me!
Darned if she wasn't right- I do need to let go of perfect.  A teenager who is actually right….