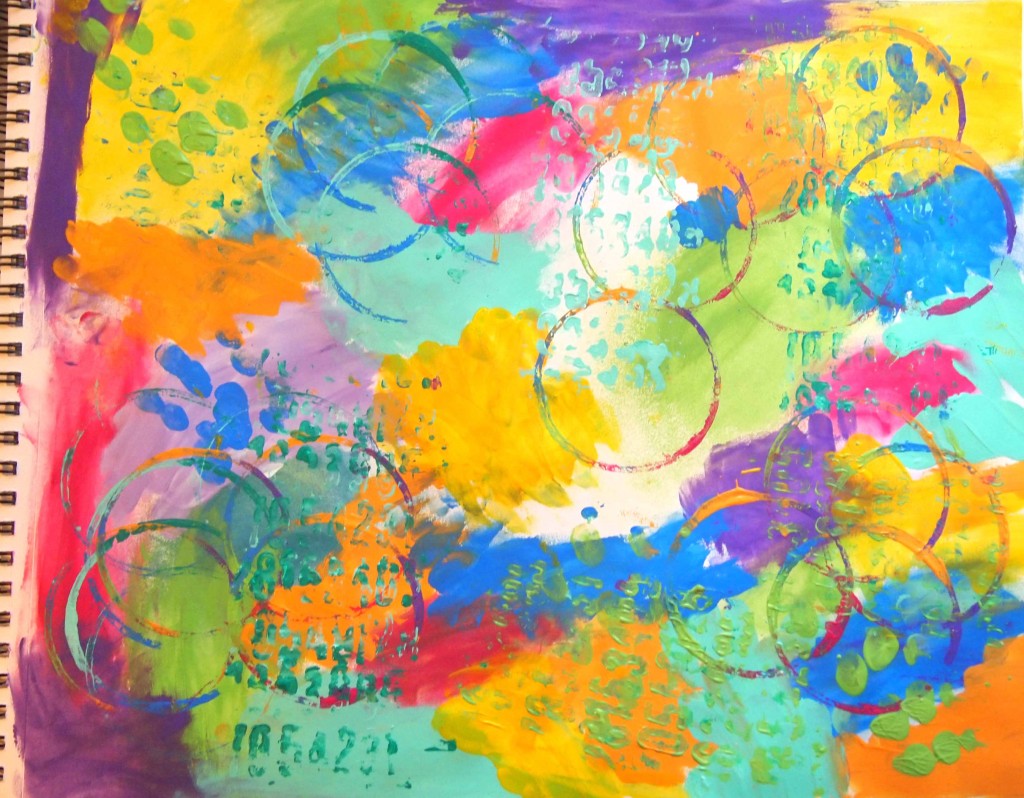 I was in my head and needed to loosen up today.  Finger painting is now my favorite way to do that!  After it dried I added the circles and foam number stamps and they are wonderfully incomplete stampings.   In the process I learned that I loved the multicolored circles.  Getting painty let my muse know I was ready to get busy!
As this layer of my journal page was drying, I still had a  palette of happy colors – so I brought out my tags.  I just pressed the tags into the palette – you can tell when there was plenty of paint on my palette and when it was starting to dry up.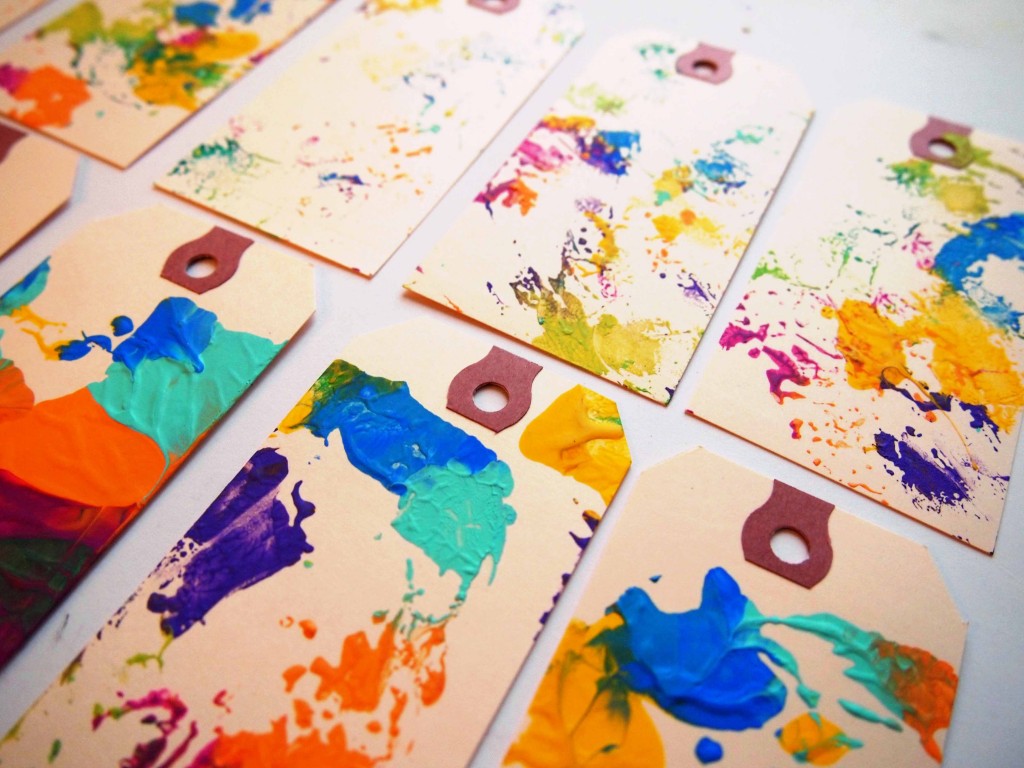 Linking up with Paint Party Friday and Julie Fei-Fan Balzer.  Check them out for lots of creativity!