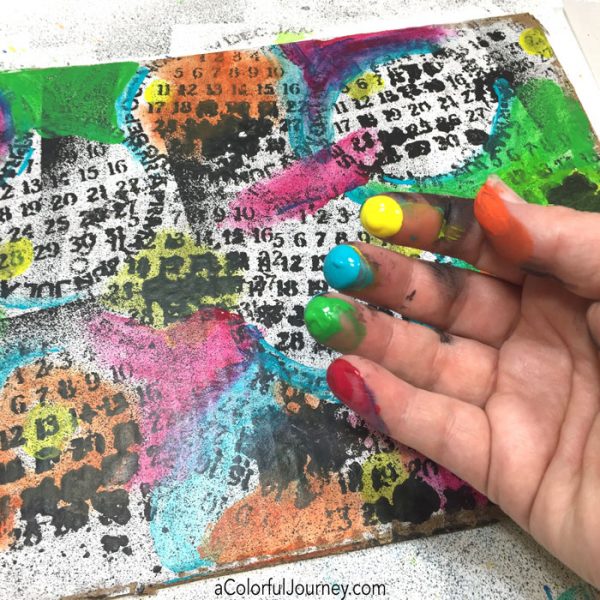 When does the muse show up and inspire me? After I have started.  It's as if starting is her invitation to join me so that means I need to start. No matter what it is, the important thing is to just start.
I grabbed plain old cardboard from a shipping box as a place to start along with a stencil and some black spray ink with zero idea of where it was going.  And I definitely did not expect the clean up to become one of my favorite backgrounds ever.
Watch Spray ink and stencil play on cardboard on YouTube.
This cardboard starts with just loose, random and juicy black spray ink all over with the Never Ending Calendar stencil.  I might have gone a bit overboard, but it was just so much fun I didn't want to stop.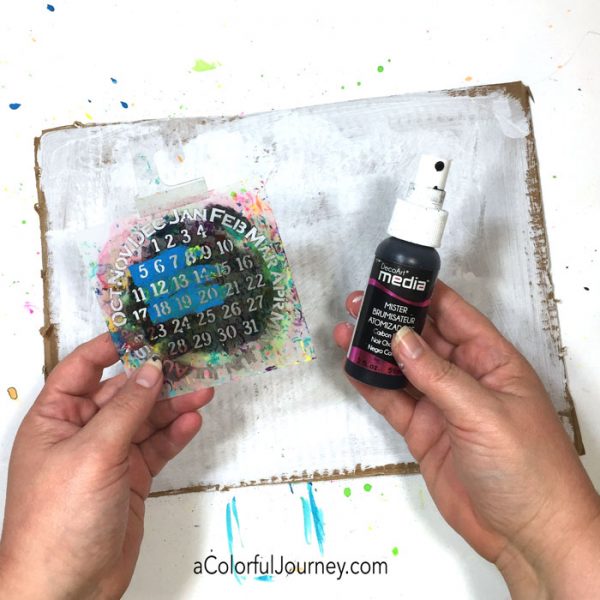 One of the ways to keep colors bright and pure is to not mix them.  When finger painting, that means one color per finger but you have to pay attention to which finger goes in which color.   For those curious, DecoMedia fluid acrylics are non toxic.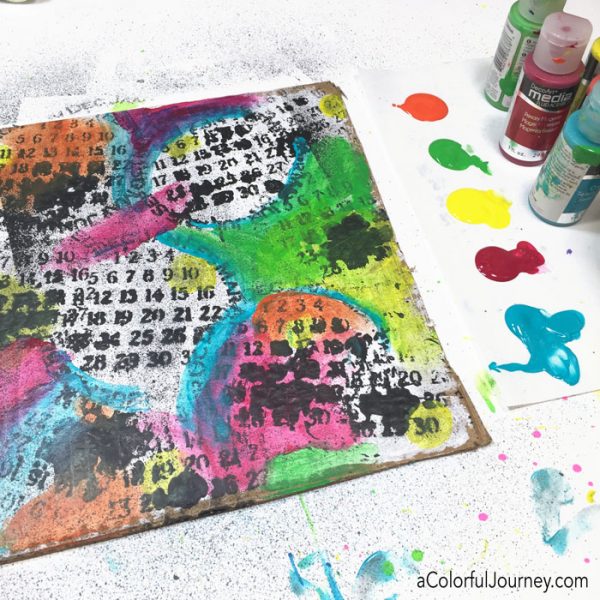 Using a fine liner to to write on my colorful cardboard means zero waiting for things to dry.  If you're new to fineliners, I have a video explaining it here.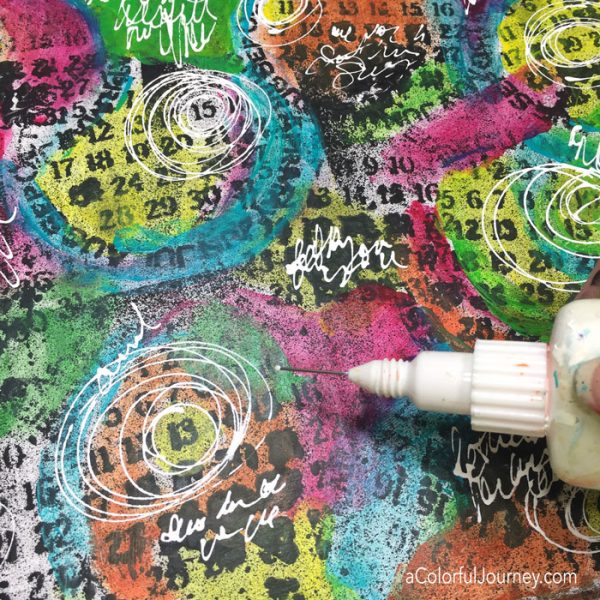 While making the cardboard, I cleaned off the excess spray ink directly into an art journal so that every drop of spray ink was used.  No thinking at all.  Just plop and go.  Turns out not thinking is a good thing for me.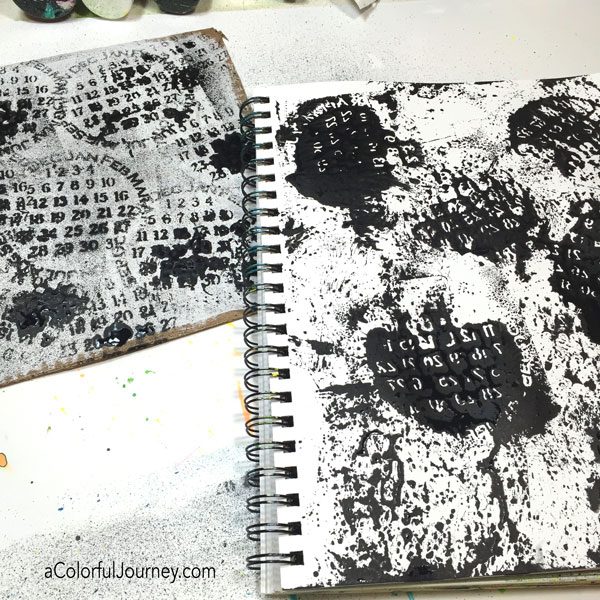 Once I added color to this, it became precious to me.  Precious in the best possible way – I love it.  I know it isn't finished yet, but I am loving it so much as it is, it will stay this way until it is ready for more layers.  Okay, until I am ready for it to have more layers.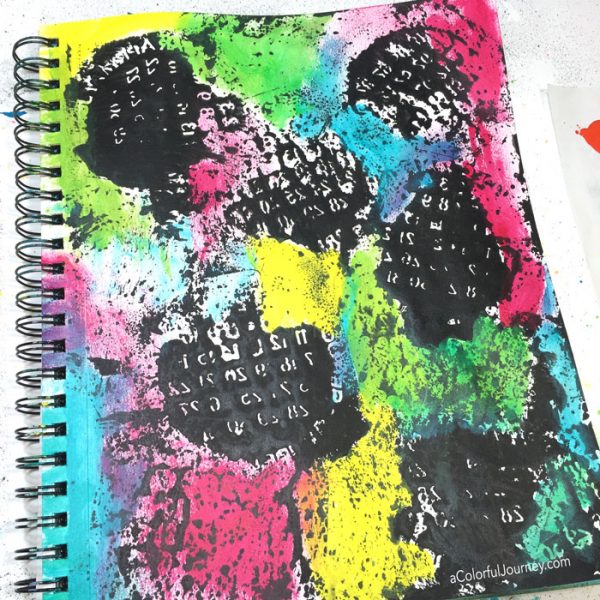 Here are the supplies I used. Some of these links are affiliate links which means I get a small percentage. It doesn't cost you anything extra and you are helping me keep this blog and my videos ad free! Thank you- I don't like ads any more than you do!