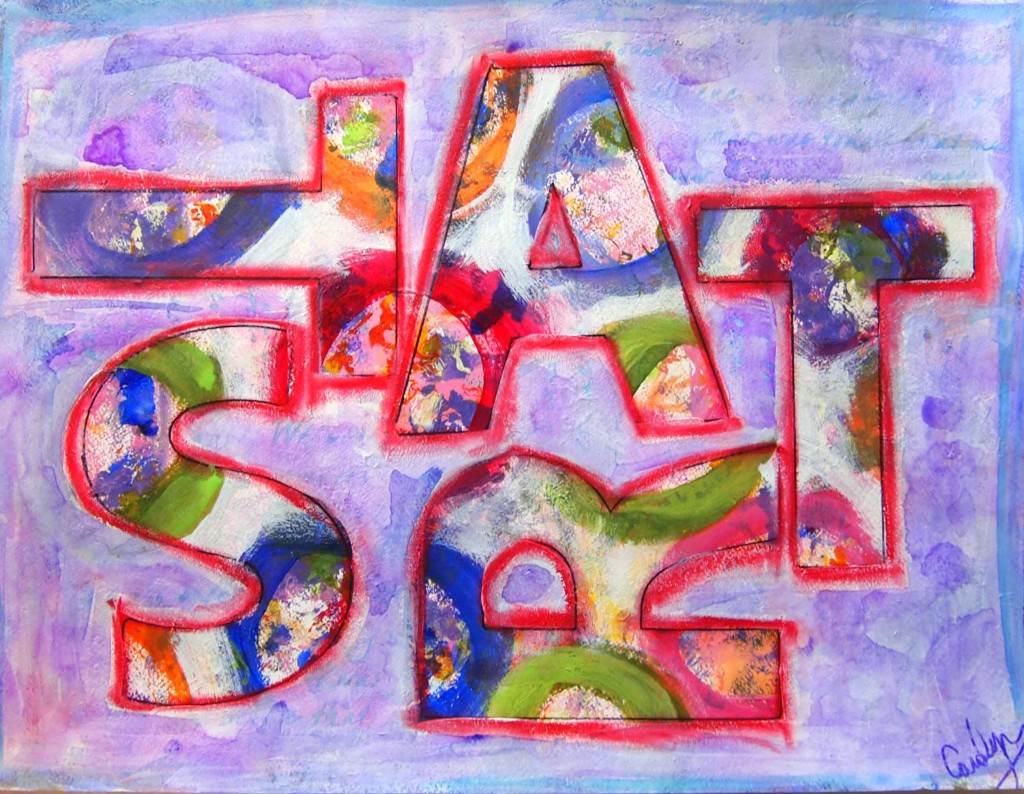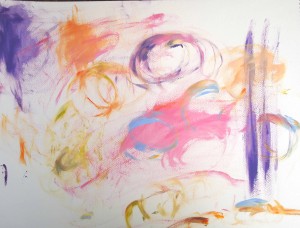 Whenever I paint I try to have another paper or canvas or something to wipe the excess and leftover paint from my main project.  I really liked the wispy circles and soft colors.  I recently heard an artist talk about not following in love with a background because so much gets covered up.  This one really changed.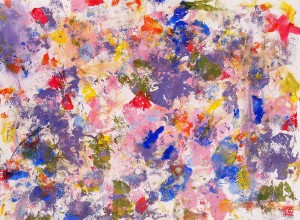 Completely different direction.  I wasn't sure if I liked it at all at this stage.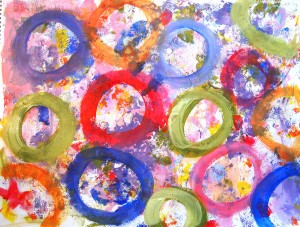 I brought back the circles and started to like it again.  But I was stuck with where to go from here.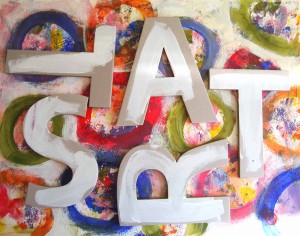 My word for 2012 came to my rescue (or the giant letters I am altering came to my rescue).  This word reminds me to just start- not try to plan it all out, make it perfect- just start.  So, that is what I did since I was stuck as to where to go next.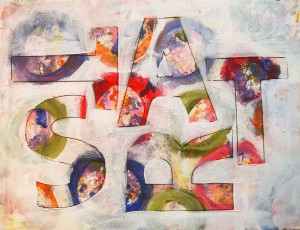 I traced the letters and put white paint to push the background to the background.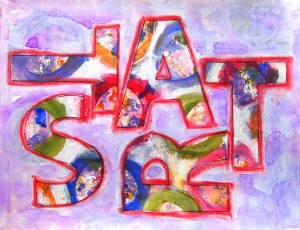 Red gelato around the letters to make them pop out a bit and purple watercolors around it.
I consider this a work in progress.  It doesn't feel finished yet and I am not sure why.   What do you do when this happens to you?