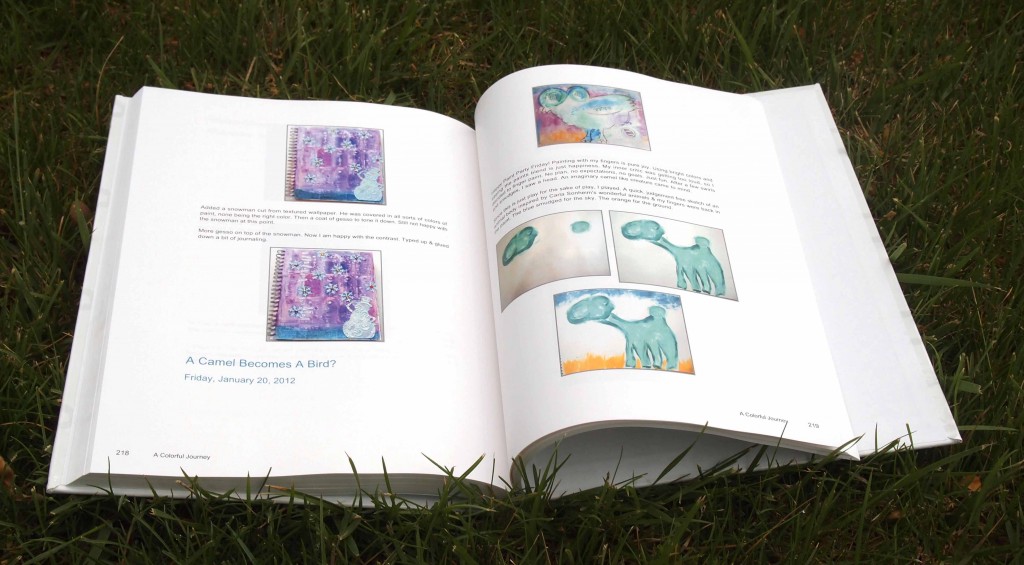 It is hard for me to believe it has been 1 year since my first post.  I remember all the nervousness that went into a blog post in the beginning.   The scrapbooker in me decided to get my blog printed as a book (a very long book it turned out).   I used Blog 2 Print and it wasn't too hard.  It take a while for it all to process, but that might be because it was 275 pages long.  I hadn't realized I had written over 180 blog posts.
Well, after 1 year, I highly recommend blogging to everyone.  Here's why:
1.  The people I have met through my blog are amazing, supportive, and full of encouragement.   One unexpected benefit is the diversity of artists I have gotten to know and the inspiration they have shared!
2.  Blogging has pushed me to explore my style and then articulate it in posts.  It is one thing to think it but another to write it.  I wasn't very good at it in the beginning because I had just started.  The best way to get better at something is to practice it.  Blogging often has helped me improve.
3.  It keeps me creating.  There are busy days that make it hard to get time in my studio, but the blog keeps me gently  accountable. I never expected the blog to do this for me but I am grateful for the nudges.
Well, I'm off to visit great blogs at Creative Every Day- stop on by if you have a moment!