This past weekend was Stampaway in Cincinnati, OH.  I have gone for year and years.  When I was just  a basic scrapbooker I found Stampaway.  Stamp Your Art Out, the stamping store where it all began for me, hosts the event.  There are 40-50 booths which allows for a variety of styles.  That's handy since my friends aren't always into the same things I am…There are demos & make it and take its of course.  But the part I love the most is the interaction with the artists & owners.
JudiKins was extremely nice & patient as I asked question after question about their products.  They even had scanner codes for smart phones to immediately bring up videos on your phones of their techniques.  Art going high tech!  Yeah!
B Line Designs is where I head for my travel stamps.  They seem to have the same interests in travel as I do, so there are always treasures in their booth for me!  They had a great freebie with purchase, a necklace made from a butterfly rubber stamp.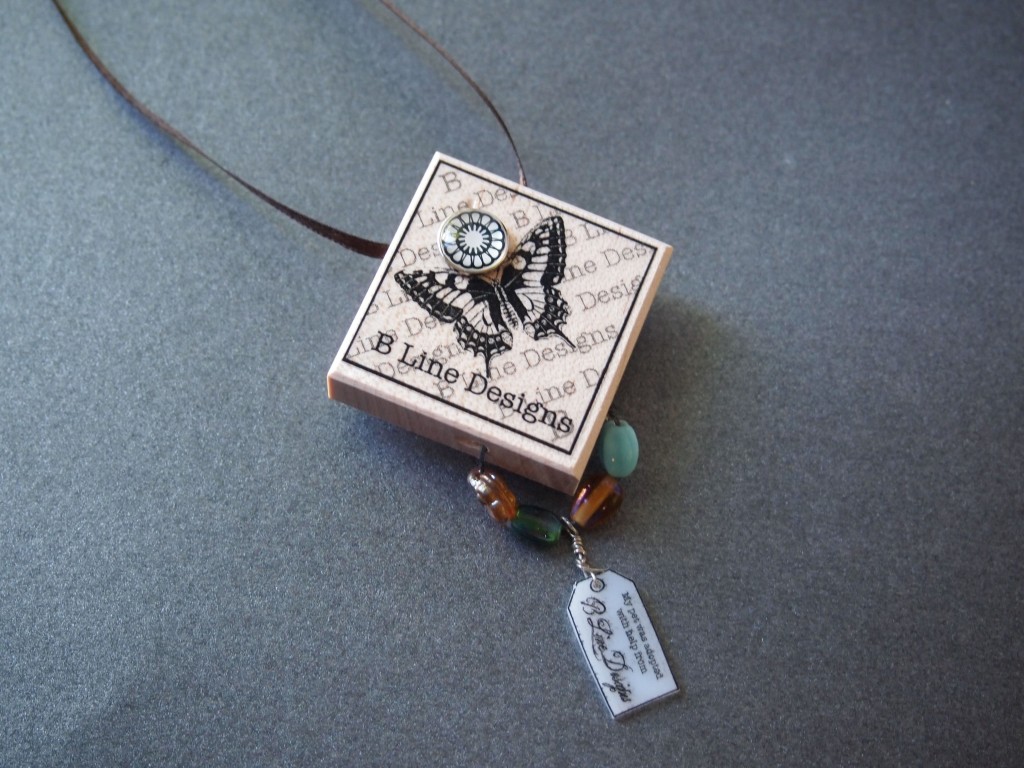 Red Lead had a great gift with purchase too!  Lots of people thought so since there was a huge rush to their booth as soon as the Friday night preview party began!  You'd think Elvis was in the building…
At Marco's Paper they had Susan Pickering Rothamel from USArt Quest demoing.  I love to just watch her work.  I bought a cool tool last year, used it once, and never touched it again.  This year, I asked questions about it and found out what went wrong for me & how to get it to work for me.  Along the way, I learned new ways to use a set of mica watercolor paints I already owned.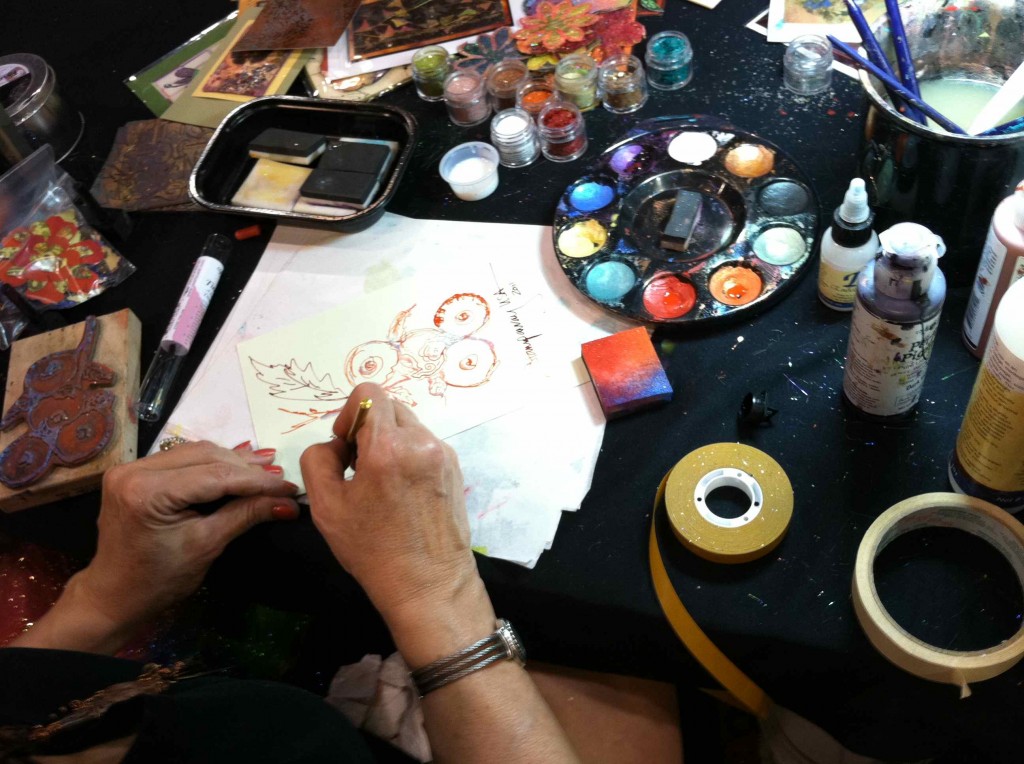 Invoke Arts is one of my favorites at Stampaway.   Their stamps just capture my imagination every time!  Watching their demo is just pure fun.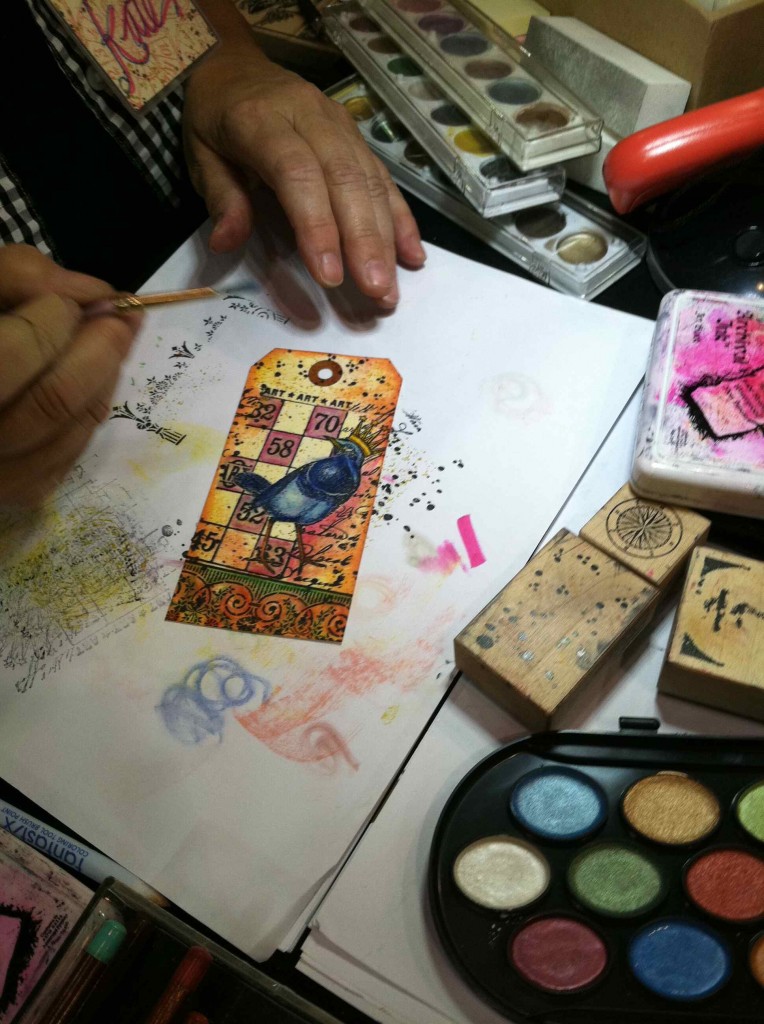 Mary Jo McGraw was demoing for Carmen's Veranda & these two never disappoint. Sorry about the angle for this photo.  I really loved the screaming person on the end.