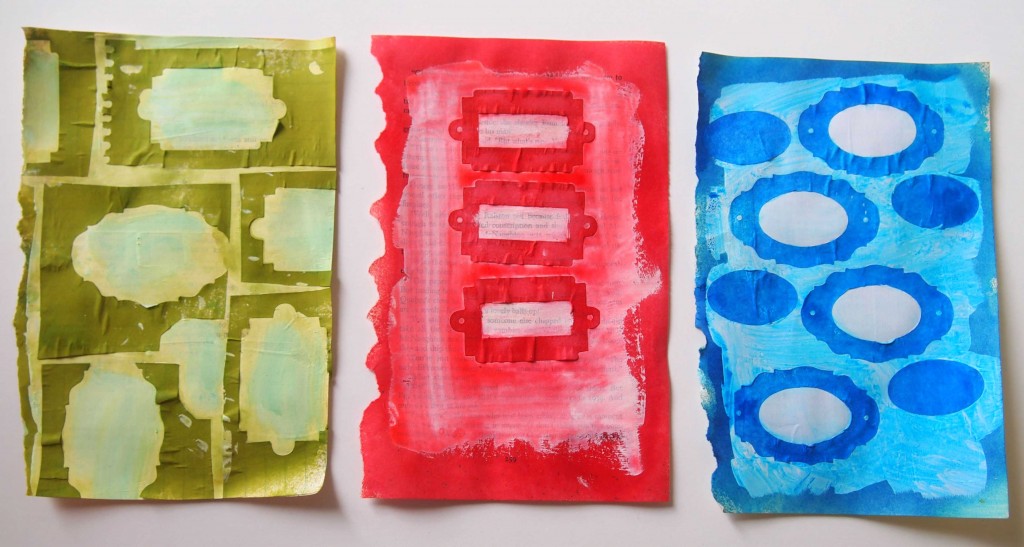 Start with a page out of an old book.  Die cut some shapes from cheap notebook paper.  I used Tim Holtz's tag with the book plates.  Love those!  I found really cheap notebooks at Staples this week – 1 cent a notebook!  It was darn close to free!  Back to the art…I die cut more than I thought I needed since the materials are so cheap.  It gives me more options when I'm working.  I use the die cut as well as the leftovers.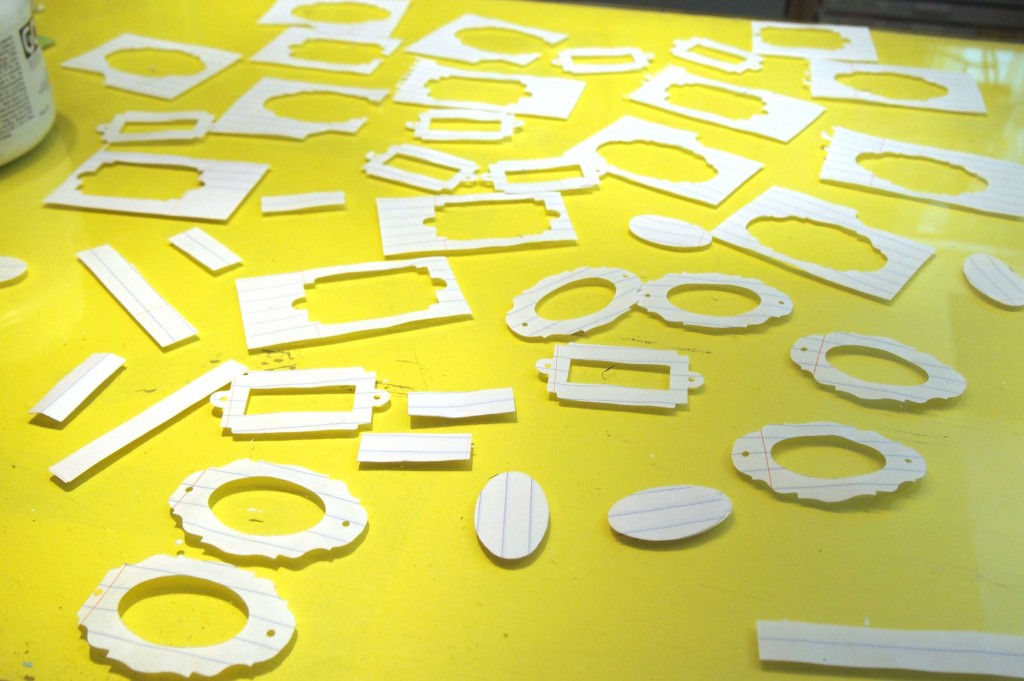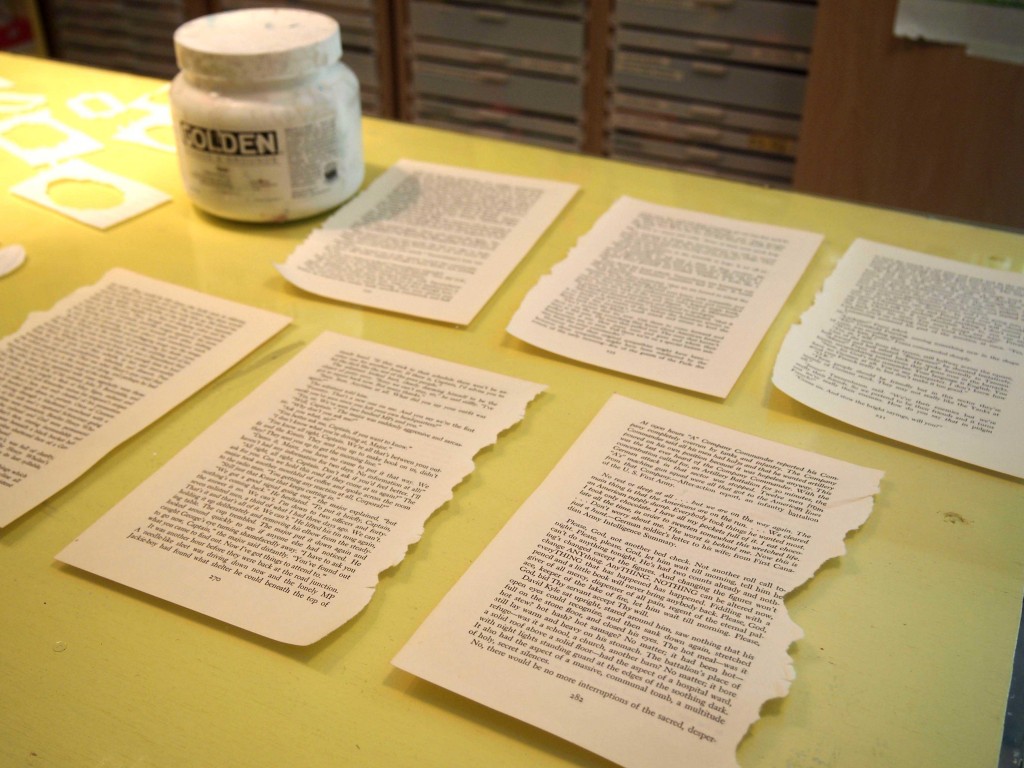 Gesso the book pages.  Go all the way to the edge or not.  It is totally your choice.  I  do it both ways depending on my mood.  While the gesso is wet (hint work quickly) set the die cut shapes in the gesso.  The gesso will act as your glue.  For the look I am going for I am very careful not to get gesso on the top of the die cuts.  If you want a different look, get gesso where ever your heart desires!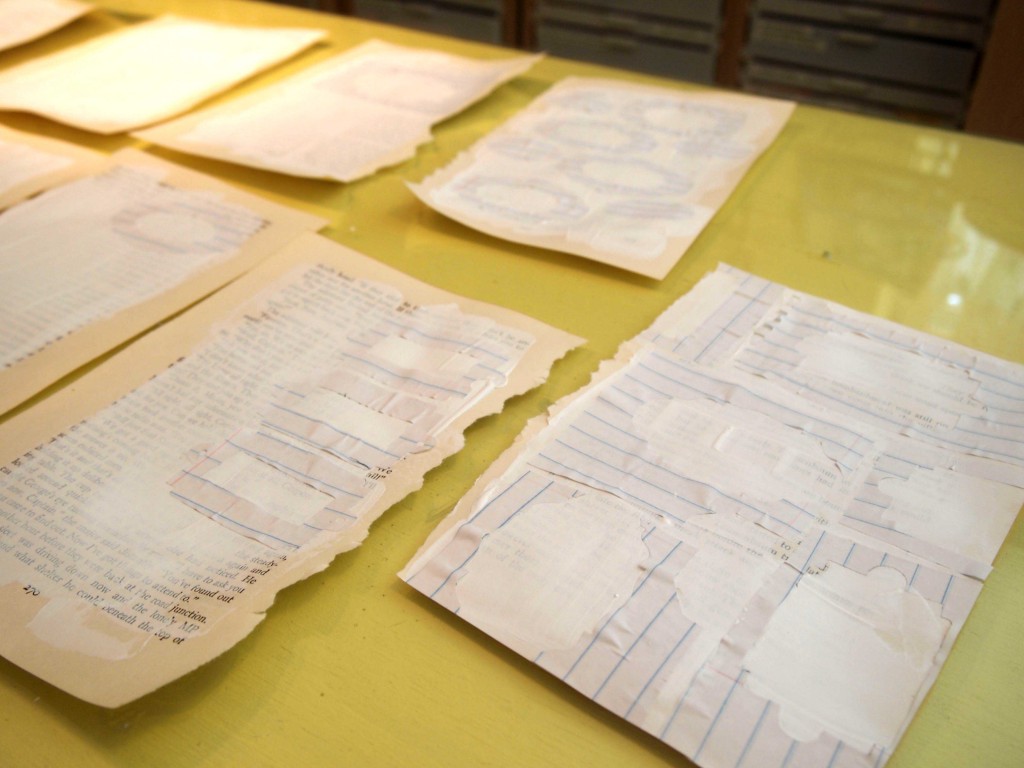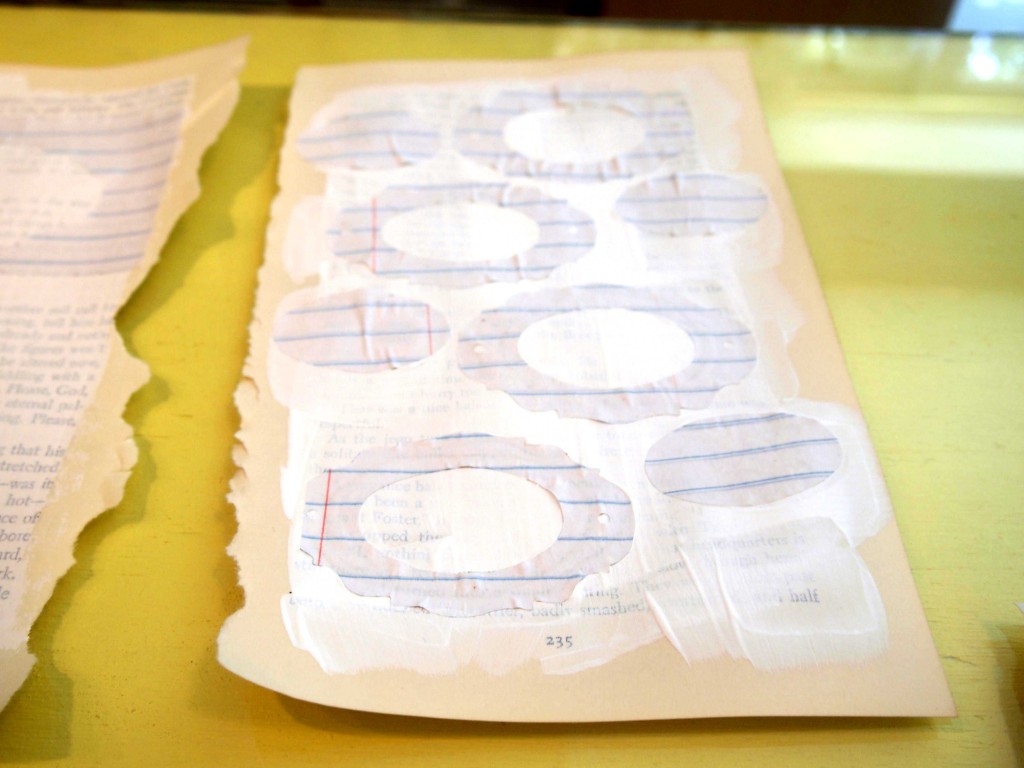 Once the page is dry you can then color it.  This is when the gesso does its magic. Use spray inks, craft paint, Golden paint, any paint!  After you put the color on use a damp towel to wipe away the color from any area that was gesso'd.  Wipe a little or a lot.  It is up to you.