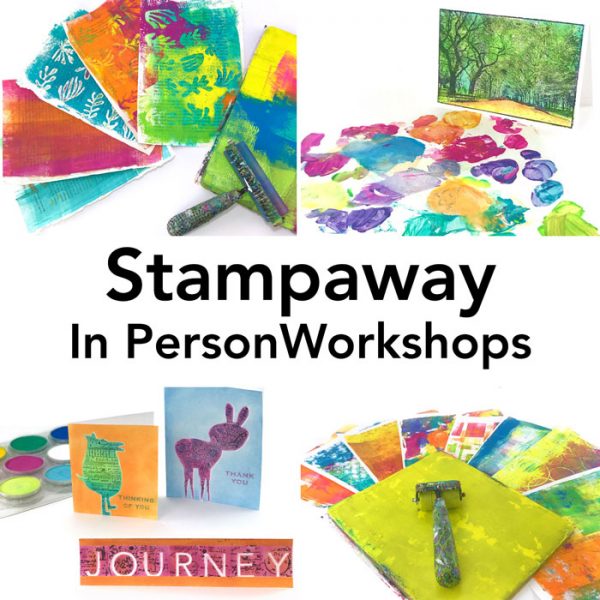 Join me for a couple of hours of fun, filled with color and play with plenty of laughter, in person at Stampaway. What's an in person class with me like? Students often say that I am just like on my YouTube videos. Which makes sense, because that is exactly who I am.
After a workshop, you'll be comfortable with the tools and supplies so you can create what brings you joy because I'll break it all down step by step and share my short cuts too.
But wait, there's more!  I bring most of the supplies so this a is great chance to try out new tools and supplies like a Gel Press gel plate or PanPastels. And yes, there's always a great big stash of StencilGirl stencils there too!
What will I be teaching?  4 workshops this year on Wed. and Thursday, August 8 and 9th, in Cincinnati. I'm not the only instuctor, there are lots more including Dyan Reaveley, Nancy Curry, and Joe Rotella.
Then there's the shopping. There are a plethora of exhibitors including StencilGirl Products and Mary Beth Shaw will demoing in person too!
I'm looking forward to seeing you in August at Stampaway!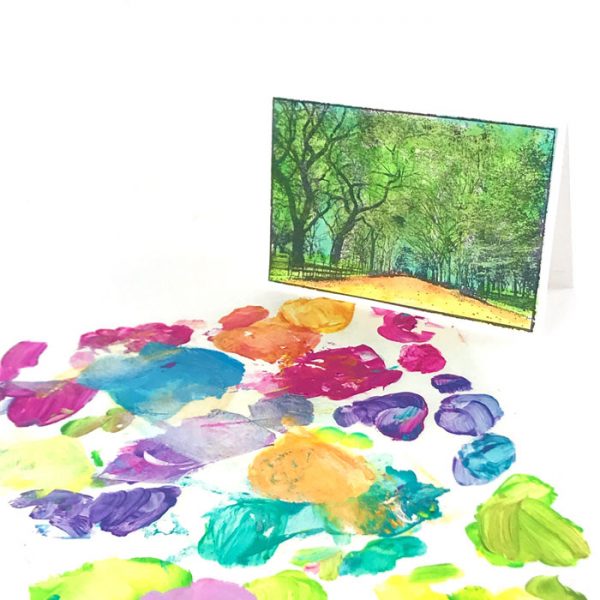 Understanding Color
Knowing which color to use can transform your creative works from ho-hum to wow. What if you knew exactly what color will pop and why? What if you knew which colors would blend subtly together? What if you knew with confidence what color to use every time? You will after you learn this practical, hands-on approach to color.
Bring: All supplies provided, including an easy-to-use color wheel when you are home.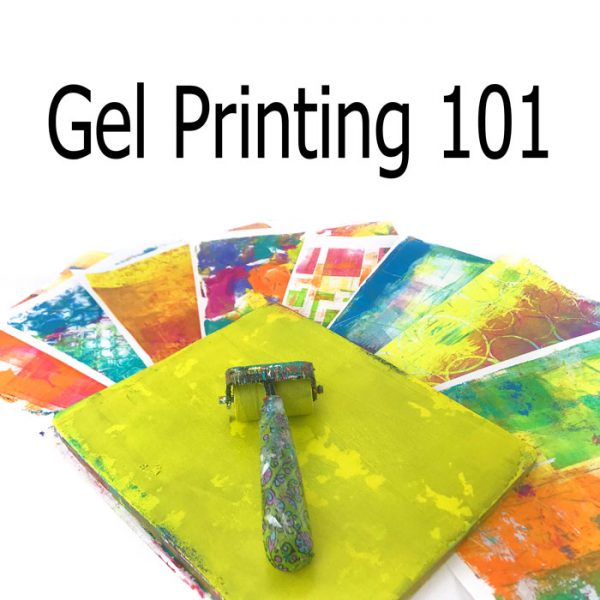 Gel Printing 101
Get ready to make amazing prints with a gel plate, even if you've never used one before. You'll be using multiple colors at once on the plate, capturing detailed textures in the paint as you learn not only the techniques but the "why" behind them, giving you an in-depth understanding of how the gel plates make their magic. The instructor is providing the Gel Press gel plates, brayers, and paper, so this is a great opportunity to see what all the fun is about with gel printing!
Bring: apron and 5-6 colors of acrylic paint plus white.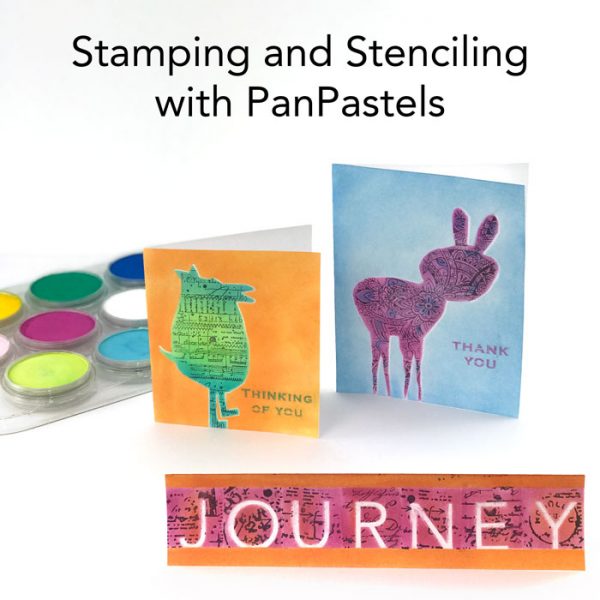 Stamping and Stenciling with PanPastels
You'll be blending and building layers of color using the unique properties of PanPastels to create fun and playful cards. The techniques covered in this class will enable you to easily add color gradients to build depth and interest to stamped and stenciled images. You'll know both bold and subtle color tricks by the end of the workshop. You'll also be sealing them the easy way using tools you will take home in your class kit so you can continue at home!
Bring: 8-10 wedge-shaped cosmetic sponges, a pencil with an eraser, permanent black ink pad, Post-It Notes, and 4-5 rubber stamps (or use the instructor's stamps).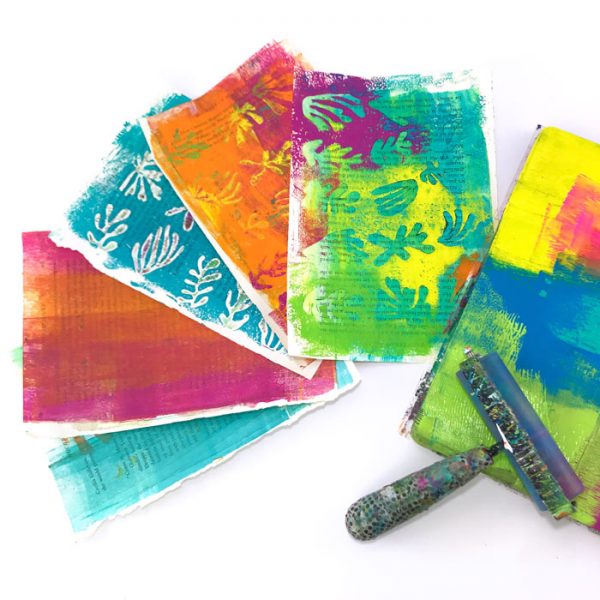 Gel Printing Coordinating Papers
What if you always had matching papers for making cards, scrapbooking, art journaling or collaging? You can when you create your own coordinating sets of artful papers with a gel plate. This workshop combines Gel Press gel printing techniques with StencilGirl stencils to create endless patterns. Not a drop of paint will be wasted as you build your custom papers color by color, plus you'll know how to avoid mud when playing with the rainbow. No experience needed to create custom papers that make you say wow!
Bring: apron and 5-6 colors of acrylic paint plus white.