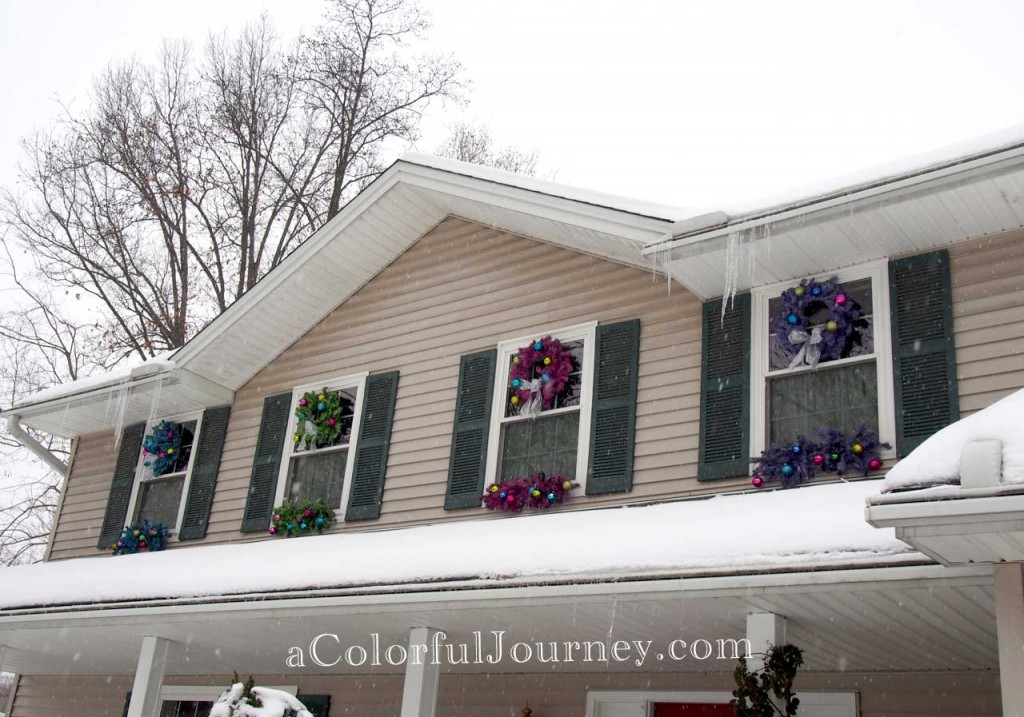 I had some very old, and not cool vintage old, Christmas decorations.  The tired, worn out, and just plain uninviting decorations had to go.  I looked at new ones but nothing spoke to me.    So, I decided to add some color by spray painting Christmas decorations with Liquitex spray paints.  No priming, no nothing.  Just took the spray paint right to those old cheap wreaths.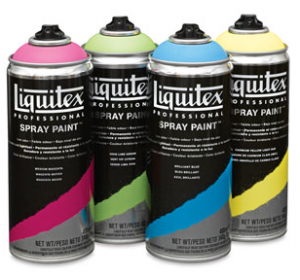 I painted these all last year and did not post photos because I wasn't sure if the color was going to hold up to the outdoors. Not only did it hold it's color the entire holiday season, when I pulled all the wreaths out this year they looked as bright as last year.
This angel was cheap, plain, and boring.   Once I spray painted her she was awesome, playful, and fun.  No priming involved.  I just spray painted right on her plasticly polyester type fabric and trims!
I did however cover her hands and head so that my overspray did not recolor her skin to alien green or Smurf blue by accident…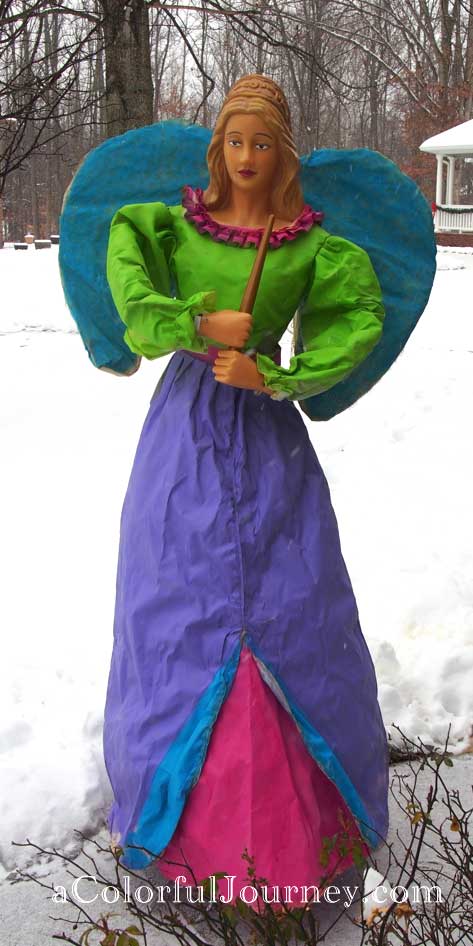 These fun Christmas lights were just the shape I wanted but the colors did not match everything else.  Not a problem!  I primed the plastic with BIN  which is a super primer that sticks to anything- truly anything.  I I buy it at the hardware store.   Then I just spray painted them.
The giant light up bulbs and the angel can be plugged in and lit up but I find that with the spray paint on it that I don't like how they look glowing.  Bonus- one less thing to plug in at night and we don't have to pay for electricity for them either.

I must confess I was a bit unsure how it would all turn out when I started spray painting Christmas.  But with spray paint I was able to bring back to life an attic full of outdoor decorations.  Saved me a ton of money instead of replacing them!
Have you entered the giveaway?  There's still time to get in for Kiala Givehand's Mixed Media Inspiration Deck!  
Sharing with Inspire Me Monday andCreative Every Day