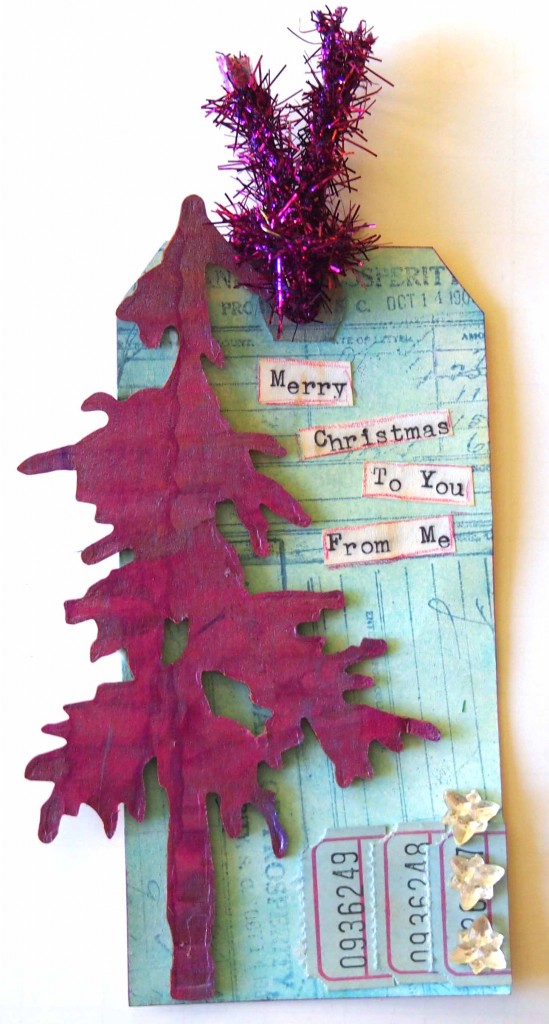 Do you ever look at something and know you must cover it in paint?  A cardboard box spoke to me.  Once I had the painted the cardboard the tree die cut started whispering that it was just what I needed. Once I had the tree things just started jumping out at me. Oh, my, this makes me sound a bit unstable…Good thing you understand about things talking to me…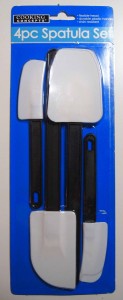 I had such fun painting the cardboard, I thought I'd share the process with you.  I cut a box apart so I had big flat pieces.  I had just been to the dollar store and bought this pack of spatulas – for just a $1.  I knew they would be be stiff and that is what I wanted!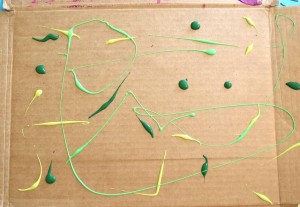 I squirted 3 colors of paint onto the cardboard.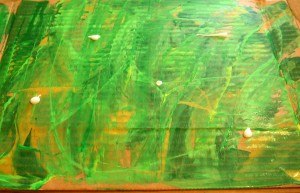 I used a spatula to spread the paint around.  The spatula was firm but not quite as firm as a credit card so it allowed me to spread the paint but it didn't blend all the paint the way a brush would have.  The spatula is my new painting friend.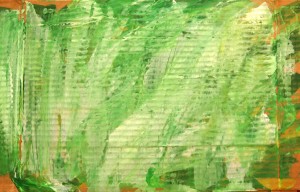 It was still dark so I added a few drops of white while the green paint was still wet.  Once the paint was dry I ran it through my die cutting machine to create the trees.  I experiment with different colors and types of paints.  A bit of metallic paint adds a fantastic shimmer.
This tree was dressed up with some green glitter and vintage gems I bought at Tinsel Trading Company.  This let me get a vintage feel to my painty tree to go with the photo.