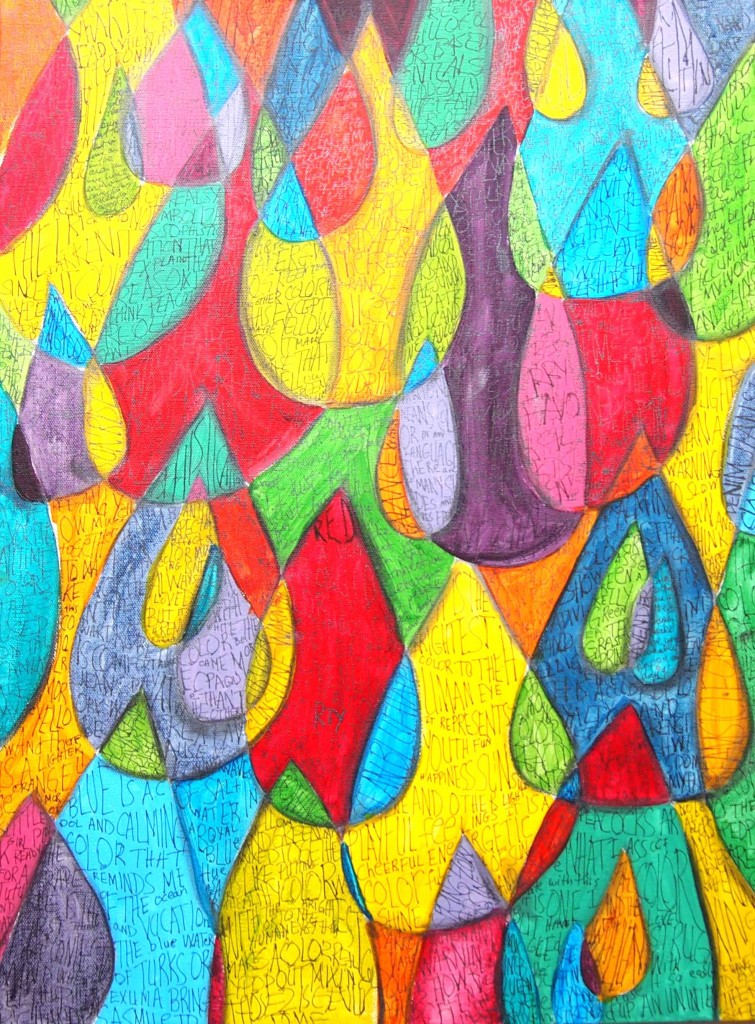 My Paint Party Friday piece with only 3 Colors? Really?  I doubted Diana Trout when she taught a class on using only 3 colors.  I shouldn't doubt her.  She changed my world – I am now in love the 3 primary colors.   I did learn the hard way that cheap paints don't color mix as well as artists grade paints such as Golden.  So, when I am color mixing I do it with the good ones.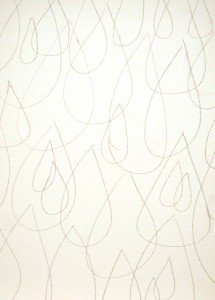 Drew overlapping shapes.  Still doing lots of raindrops.  Perhaps if the sun came out more I would move past my raindrops. (Hint to Mother Nature!)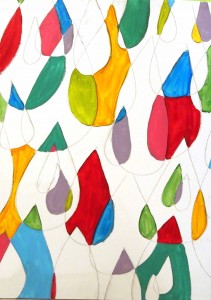 This stage took a while. I turned to filling these in when I was stuck  or feeling uninspired.  Just getting painty often invited my muse back.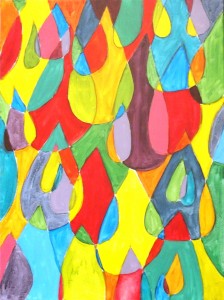 So many different colors but it all works.  In the past, when I grabbed individual paints I would be unhappy with the look – but not sure why.  Now I know.  The colors did not look like they belonged together because they were made with all sorts of reds, blues, and yellows.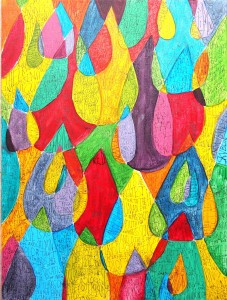 I love to add text to my pieces so I began to write about colors.  The recent Build A Rainbow Challenge over at Daisy Yellow inspired me to think about what the colors mean.  Everything written on this is somehow related to the color I was writing over.  I used a gray iridescent ink and a nub to write- must admit I was cursing the 18×24 size of it during this part!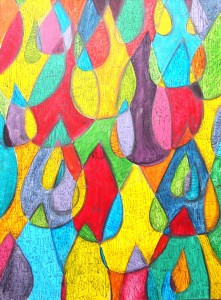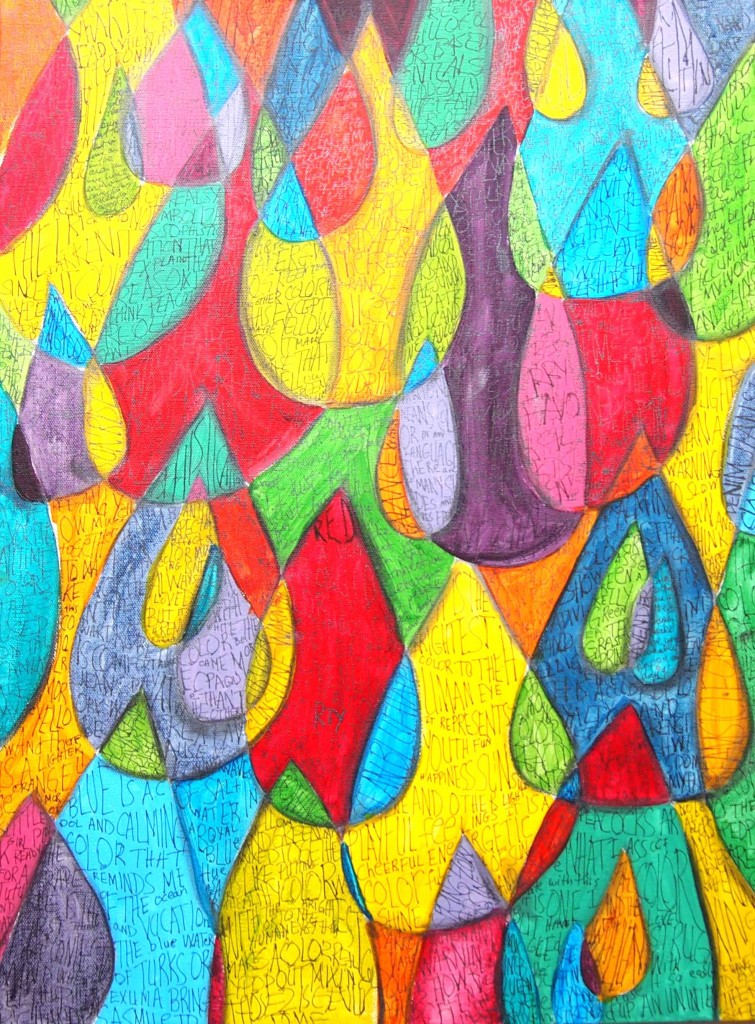 It still needed something more and a happy accident came to my rescue.  I used the gray ink with my finger to shade the edges of the raindrops.